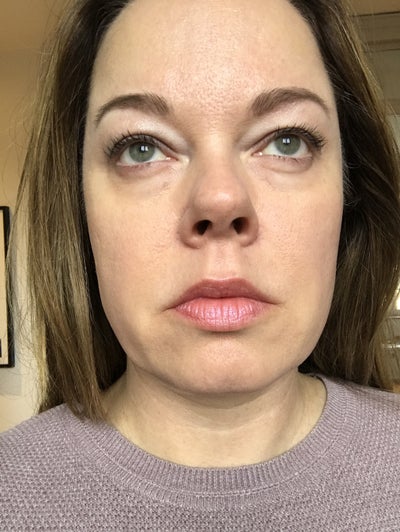 Q. The best docs in the U.S. and cost for face and neck lift?  In three years or so when I turn 50 I will consider getting a facelift. My question is, will I still need an eye lift if I get a facelift? Also what is the cost for a very reputable good surgeon to do a face and neck lift simultaneously? The location does not matter as long as the doctor works within the continental U.S.
A. The beginnings of facial skin laxity start when skin repair diminishes and passive skin aging relaxes downward. The skin stretches and elongates developing 5 growing "waves" at points of attachment such as the:
hooding along the eyes,
lower eyelid / cheek junction or tear trough / nasojugal fold
nasolabial fold,
lateral mouth commissure and marionette folds,
jowls and neck.
Volume loss and / or drooping redistribution of soft tissues also contribute to the marionette folds, jowls and boxy aging facial appearance. 
Since I do not have the advantage to examine you, I hope you will be helped by the information below. My immediate recommendations are to obtain consultation with a talented, Board Certified Plastic Surgeon with extensive skills in:
non-surgical skin tightening using Obagi ZO Skin Health Rx regimen and chemical peels
Face lift including SMAS lift of the jowls to the cheeks, with lipocontouring of the lower cheek and jowl and fat grafting to the cheeks
Upper eyelid lift
Minimally invasive Silhouette Suture Suspension of the eyebrows. 
These are a combination of non-invasive, minimally invasive and surgical options to provide the longest lasting yet most valued results. While fillers, botox, lasers and other non-invasive and minimally invasive options exist, they will only address portions of your concern, for far less duration and more total expense. 
Don't forget to protect your skin from the elements! UV blockers, anti-oxidants, pigmentation control and acne / oil reduction will maintain your skin rejuvenation efforts. 
Everyone needs one or more layered improvement and in personalized combinations to achieve their optimal result. You can understand why it takes a talented individual, preferably a Board Certified Plastic Surgeon with great experience to evaluate your needs and find a plan that works best for you. 
There are many terrific and capable Plastic Surgeons. Seek the one you trust to provide you a caring and skilled environment including the Surgical and Skin Team and follow-up for arising concerns. RealSelf provides a menu of pricing particular to different areas of the country. 
Read more about similar topics:
https://drdeankane.com/?s=face+lift , https://drdeankane.com/non-surgical-facial-rejuvenation-in-baltimore-maryland/
This information is not meant as medical advice. It is provided solely for education. Our practice would be pleased to discuss your unique circumstances and needs as they relate to these topics.
Give us a call at  410.602.3322  or email Lauri@DrDeanKane.com and make an appointment soon. We're located on Reservoir Circle just a block off the Baltimore beltway, convenient to greater Baltimore, Annapolis, the Eastern Shore, Southern Pennsylvania, Delaware and Carroll County.