Overview about ZO Chemical Peels
A chemical peel is an excellent way to refresh and rejuvenate the appearance of wrinkled, spotted, or otherwise aged skin. We offer a range of chemical peels that can contain one of the following acids: glycolic acid, trichloroacetic acid (TCA), Retinol or salicylic acid. The purpose of these chemical peels is to remove damaged outer layers and expose underlying fresh, smooth, unblemished skin. Glycolic peels are great for superficial treatment for acne patients to lift layers of skin that block pores. TCA peels are stronger with varied concentrations giving them more flexibility and effectiveness to treat a variety of facial conditions. See the amazing results of the TCA Chemical Peels for patients of all colors.  The full range of ZO Obagi Peels that we offer in our MediSpa are described below.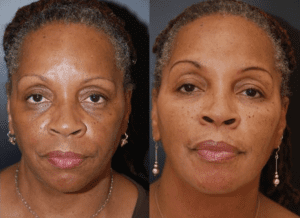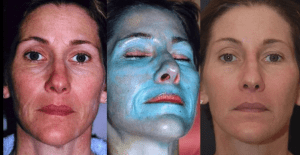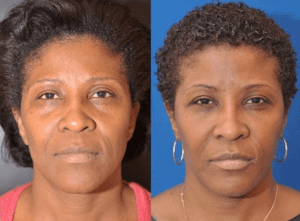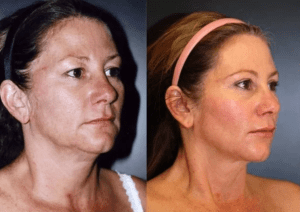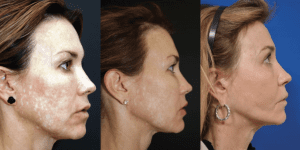 ZO Controlled Depth Peel with 20% and 30% TCA 
ZO Controlled Depth Peel (TCA) is a strong peel treatment that will effectively reduce brown pigmentation, improve the texture of the skin and reduce fine lines and wrinkles and tighten skin laxity. This is the strongest of all our peels and it is performed by Dr. Dean Kane. A person undergoing this treatment will need prior preparation with Tretinoin and ZO Blending Cream. A 7-day recovery period is to be expected. It is a highly effective treatment that will tighten and brighten and equal to the effects of a CO2 laser resurfacing procedure, but with much less discomfort than laser treatment. In the videos below Dr. Kane is performing the ZO Controlled Depth Peel.
Dr. Dean Kane applying the controlled depth TCA peel.
Right after the peel.
2 weeks post peel follow up.
ZO 3-Step Peel® by Zein Obagi, MD
The ZO 3-Step Peel® is a breakthrough in skin restoration. It's an exciting new way to refresh your skin by removing wrinkles, age spots, and scars while restoring elasticity. The peel solution, trichloroacetic acid (TCA), essentially removes the outer layers of the skin, exposing the undamaged layers underneath.
The Dr. Obagi's ZO 3-Step Peel® is a skin brightening and rejuvenation treatment that will restore skin clarity, reduce pigmentation and discoloration. This peel uses the combination of lactic acid, citric and salicylic acids to restore skin brightness and exfoliate the skin to minimize skin textures and pore size. This rich treatment uses moisturizing cleansers and creams that use antioxidants and vitamins to fortify the skin and stimulate the growth of healthy glowing cells.
Overview of ZO Skin Health Facials
ZO Enzyme Facial
Ideal for the individuals looking for that immediate glow to their skin. Perfect for birthdays, special occasions, events, where you want to look radiant, but can't risk any redness, flaking or peeling, and don't have any downtime. Non-invasive superficial gentle enzyme peel utilizing a novel approach with the newest AHAs, Mandelic Acid, and Malic Acid. This facial includes hydration and Vitamin C treatment.
ZO Acne and Oil Control Treatments
ZO Acne and Oil Control Treatments are ideal to minimize oil production, large pores, and inflammation. Using a combination of Alpha Hydroxy Acids and Salicylic Acids is ideal to work on the acne process by removing impurities, bacteria, and oils of the skin. A ZO Bio-Sulfur Masque is applied to detoxify the skin and create a calmer, clear, and healthier skin.
Make Your Appointment Today!
No matter what your skin type and needs may be, if you live near Baltimore, Maryland, facial rejuvenation is close at hand. At the Center for Cosmetic Surgery & MediSpa, we welcome African Americans, Asians, Caucasians, and Hispanics. In fact, we have many years of experience designing individualized treatments for people of all backgrounds and all skin color.
Call us soon at (410) 602-3322 or request an appointment online. We look forward to working with you in our offices on Reservoir Circle in Baltimore, serving Annapolis, Delaware and southern Pennsylvania.
Policies
Any changes to your appointment require 24 hours' notice or all specials, discounts or coupons will be forfeited.
---
To find out about facial procedures in Maryland, call the Center for Cosmetic Surgery & MediSpa at (410) 602-3322 and ask for Lauri Kane. Schedule a Consultation Today