Dr. Dean Kane has been using Jeuveau over the past 2 years and finds it is identical to Botox.

What is Jeuveau or "Newtox"?
Jeuveau is truly the New Botox that everyone calls "NewTox".  It is being produced by the company Evolus and was recently FDA approved to begin working within a few days and can last up to 4 months. Like Botox and Dysport it has the same muscle relaxant effects in which when Dr. Kane injects it into the forehead, patients achieve a non-surgical brow lift, reduction of wrinkles between the eyebrows, crow's feet and horizontal lines and can be used to smooth lip lines.
Watch Video: Dr. Dean Kane and Lauri Kane Introduce the New Botox and Perform the Injection Treatment
Baltimore's Lauri Kane's Personal Testimonial on NewTox Injections
Dr. Dean Kane launched Jeuveau "NewTox" by injecting his wife, Lauri Kane who has been getting Botox and Dysport over 30 years. Who better to test NewTox than with Lauri who can truly feel the difference?
"I was injected with 40 units of the NewTox and within 24 hours I got a very powerful effect. Typically, my experience with Dysport, it takes 4 days and with Botox truly 2 weeks. The strength of NewTox seems stronger and much more powerful than Botox. With Dr. Kane's injecting, I usually get a nice arch of my brows, but with the NewTox the arch is fuller, higher and made my eyes much more open. I am extremely pleased with NewTox and very excited that we have another muscle relaxer added to our options to offer patients."

How many units of Jeuveau should I get injected?
Jeuveau is reconstituted same as Botox so 40 units is the ideal amount to get the same effects as Botox. This amount will also last approximately 3-4 months.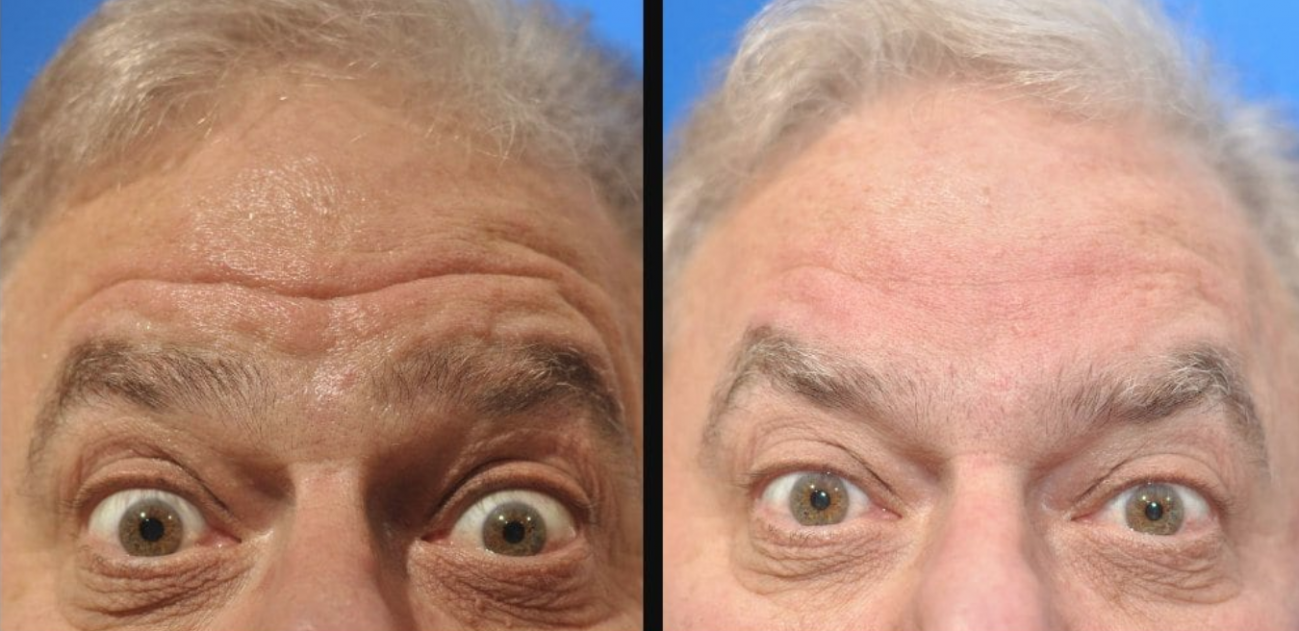 Which Muscle Relaxer does Dr. Kane recommend?
Since Botox and Jeuveau are so similar  Dr. Kane will recommend Jeuveau for the patients who needs a powerful hold to get a strong brow lift effect and little movement in the forehead. Jeuveau will be perfect for men and women with very deep furrows in their brows who often need a very strong muscle relaxer to stop their muscles from creasing their forehead.