Today's era in the cosmetic world offers new and exciting developments and technologies that seem to keep improving on existing advancements. At our Center for Cosmetic Surgery and Medspa, Dr. Dean Kane continues to follow these new developments and stays current with the most advanced procedures. So what's new in our office?
Silhouette InstaLift is now available. You may recall the thread lift procedure that was very popular about 10 years ago. Dr. Kane had great results with the Threadlift procedure as you can see in these pictures of our patients from that time period: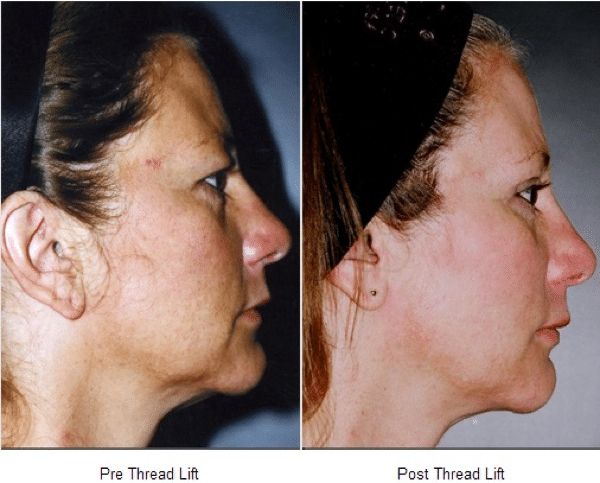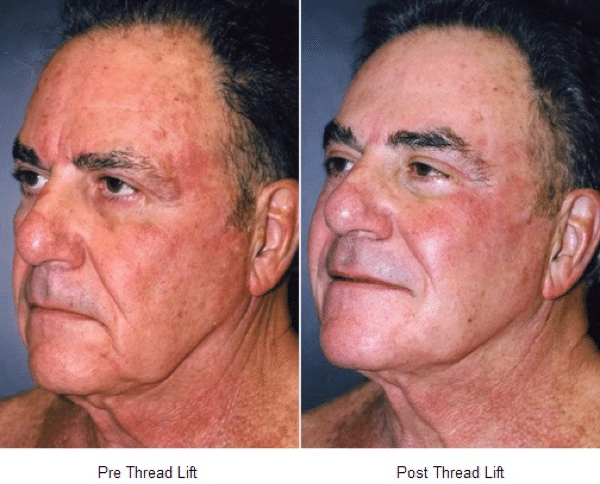 Click link for more examples: https://drdeankane.com/gallerytype/thread-lift/
While old the Threadlift company went out of business, a new company called Silhouette has reformulated their own sutures and call the procedure InstaLift. The name is very appropriate because after only one hour, you get an instant non-surgical facelift.
Silhouette InstaLift is done under a local anesthetic. No cutting, no stitches, no general anesthesia are used. Patients can even drive themselves home if they choose to not use valium for relaxation prior to the procedure. There is little bruising, swelling and very little downtime. Patients can return to light duty work within 1-2days.
Sihouette InstaLift, using tiny coned sutures are placed under the skin to pull the loose skin of the face and neck up toward the hairline tightening the skin of the nasal folds, jowls and turkey neck.
Tiny needle size holes are used to insert the sutures that do not require any stitches. Within days these tiny holes close up and are barely noticeable. The skin on the face and neck is lifted by these InstaLift Sutures. As the sutures dissolve they contain Sculptra which stimulates your collagen and elastin to help firm the face and maintain the lift. The dual action of the Silhouette Sutures provides both tightening, firming and lifting of the face that will last almost 2 years.
Check out our patients' one day post InstaLift results:
The Silhouette InstaLift is truly an exciting advancement that provides patients an incredible alternative to a surgical facelift. With today's patients having no time for downtime, the InstaLift is truly the perfect procedure to get instant results for people on the go with very busy lives.
Anyone interested in learning more about Silhouette InstaLift, either email Lauri@drdeankane.com  or call our office at (410) 602-3322 to set up an appointment to see if you would be a good candidate for this great procedure.