Click here to book your HydraFacial now or call (410) 602-3322.
---
Lauri Kane Gets HydraFacials Perks for her Eyes and Lips
---
HydraFacial is an exciting hydrating and nourishing treatment for your skin with no downtime and instant gratification that will allow you to be "red carpet ready" for an evening out on the town.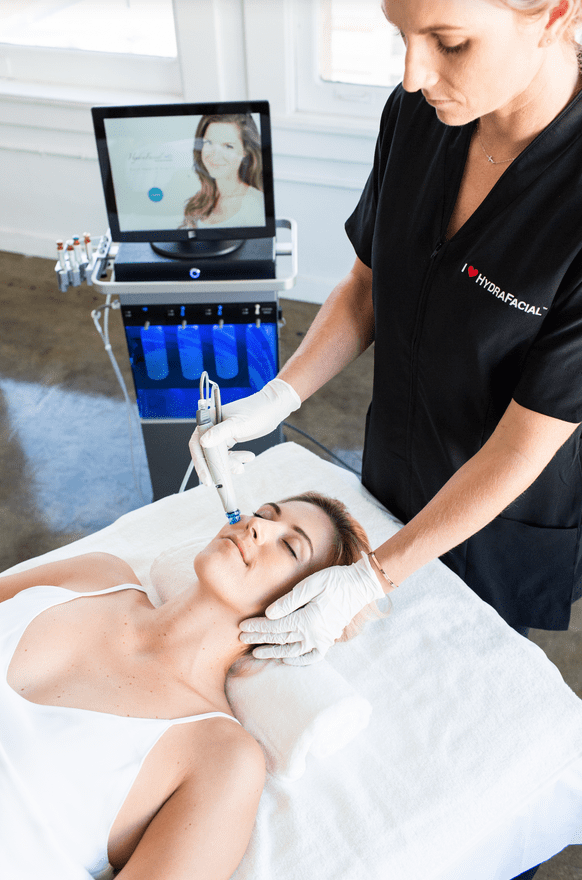 ---
 What is a HydraFacial?
A HydraFacial addresses many skin issues by using the newest technology in water therapy to vigorously stimulate the skin and removes the dead skin cells. The HydraFacial extracts out the impurities of the skin while at the same time hydrating the skin with special moisturizing serums and infusing the skin with collagen peptides, vitamins and lightening agents.
What Skin Care Issues can be addressed?
Pigmentation and Brown Spots
Enlarged Pores
Acne, oily and congested skin
Fine Lines and Wrinkles
Elasticity and Firming
Even Skin Tones
Healthy and Glowing Skin

**Individual results may vary from patient to patient**
---
To find out about Hydrafacial in Maryland, call the Center for Cosmetic Surgery & MediSpa at (410) 602-3322 and ask for Lauri Kane. Schedule a Consultation Today
---
Who is a Candidate for a HydraFacial?
What is so wonderful about HydraFacial is that all skin types, color, and even highly sensitive skin types are all candidates for a HydraFacial. The treatments are personally tailored to meet the needs of everyone. The HydraFacial only takes 30-45 minutes with no pain, no irritation, and no downtime so everyone can easily return back to their work schedules and busy life routines without missing a beat. While you can apply makeup immediately after, you may love your skin so much you'll go "natural".

**Individual results may vary from patient to patient**
Does HydraFacial help acne?
The HydraFacial is extremely effective to reduce the oils and congestion from the skin which is the culprit of acne. The HydraFacial provides extractions of impurities, blackheads, and cleanses the skin that effectively treats acne and reduces acne breakouts.

**Individual results may vary from patient to patient**
The Microdermabrasion and HydraFacial Combo for Maximum Results
HydraFacial uses water to create a hydra-dermabrasion of the skin. The tip of the HydraFacial has a circular abrasive edge that exfoliates the skin, but uses water to vigorously extract and suctions the removal of the outer dead layer of skin in a much gentler manner than microdermabrasion.  A microdermabrasion tip uses a diamond head that has a more aggressive sanding type of effect. For individuals with severe acne scarring and thicker type of skin quality, a microdermabrasion is very effective for this skin type. HydraFacial can be used on ALL skin types from thin and sensitive skin to the thicker and oily type of skin issues.
Experience the JLO Super Glow HydraFacial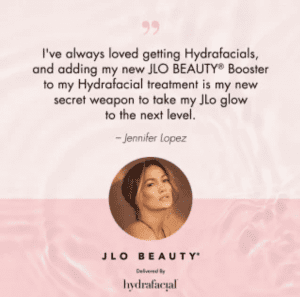 What is involved in the actual HydraFacial Treatment?
Step 1: Cleanse the Face
           In this initial step, our esthetician will cleanse the face and neck and thoroughly wash off all makeup.
Step2: Assessment
            The esthetician will assess the condition of the skin identifying oils, acne, blackheads, hyperpigmentation, fine lines, and wrinkles to determine the appropriate protocol of serums to treat your specific issues and concerns. She will then personalize your HyrdraFacial Treatment to attain your skin goals.
Step 3: Exfoliation
            Lactic Acid, a mild acid, will be layered over the skin to provide an initial removal of the dead layer of skin. Lactic acid is also very hydrating. Once the dead layer is removed, this will allow the penetration of the next passes of glycolic and salicylic acids which is excellent for reduction of oils, congestion and acne issues. 
Step 4: Extraction
            If there are blackheads and pustules, the esthetician will extract these impurities from the skin.
Step 5: Infusion, Red Light Therapy and Lymphatic Treatments
            Now that the skin is clean and dead layers and oils removed from the face, our esthetician will determine which serums such as Dr. Zein Obagi's ZO Bright Alive and ZO Growth Factor as well as Dermabuild will be ideal for your skin issues. The HydraFacial will provide an infusion of these nourishing serums which will provide collagen peptides, vitamins and minerals.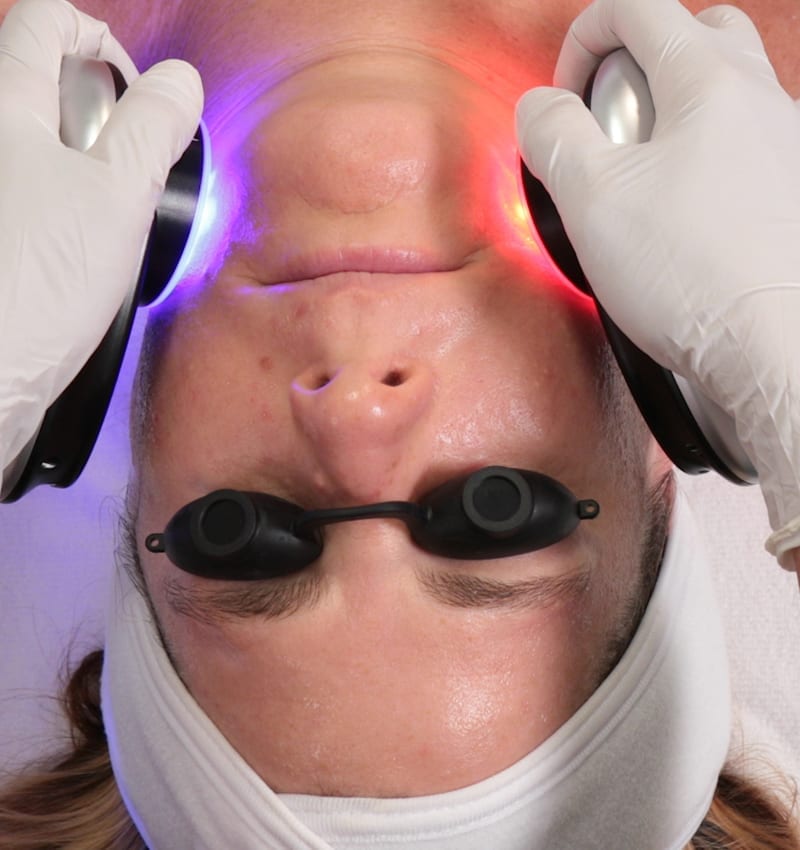 The HydraFacial has an infra-red light that intensifies the infusion of these serums. This red light therapy boosts the penetration of these serums into the skin layers.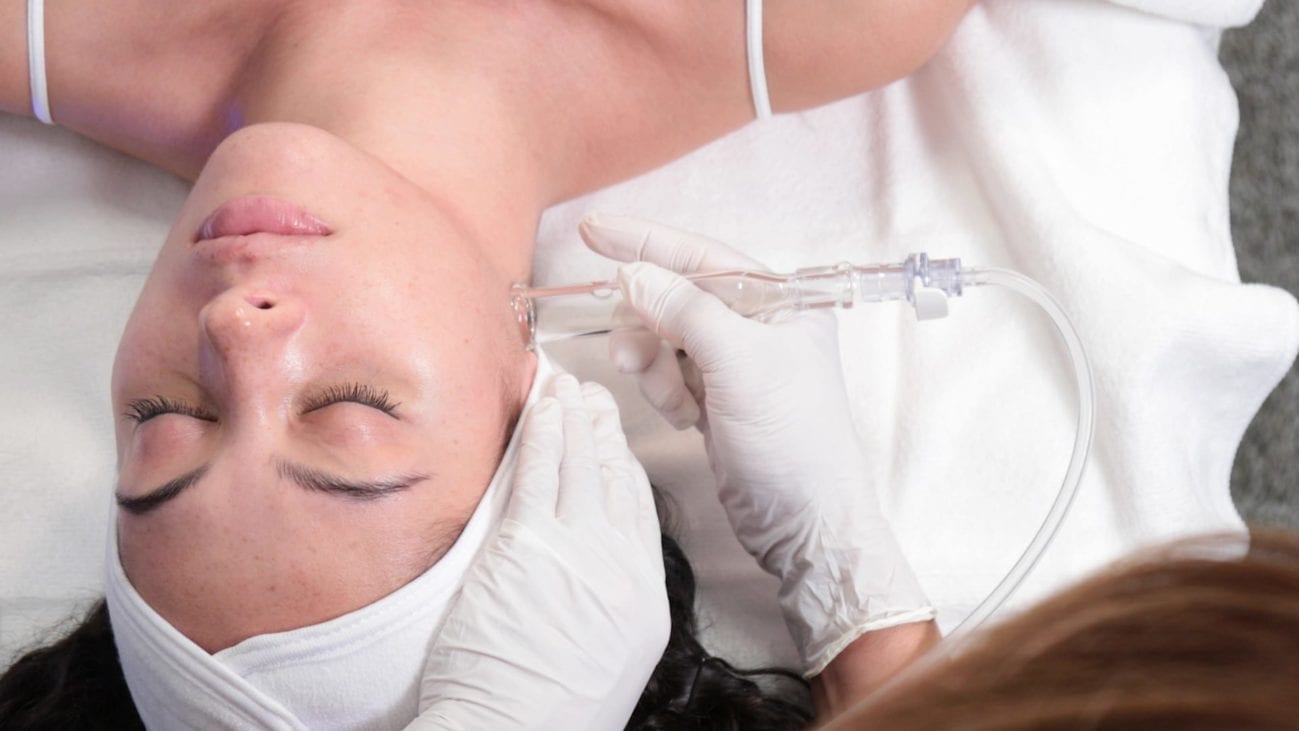 Lymphatic Therapy involves helping reduce inflammation of the skin tissues. For anyone who has had surgical treatments to the face and has swelling and fluid buildup, the Lymphatic Treatments will reduce these swelling symptoms.
Step 6: Hydration
            Hyaluronic acid serum is the final layer that provides the major hydration to the skin. Again the red light therapy boosts this serum into the skin to leaver a greater hydration. The final result leaves your skin healthy and smooth. There will be no peeling, no redness, and no downtime to this entire treatment. You will feel ultra-clean, glowing and hydrated. You will be "Red Carpet Ready" to return to your daily activities as well as an evening out on the town.

**Individual results may vary from patient to patient**
---
To find out about HydraFacial in Maryland, call the Center for Cosmetic Surgery & MediSpa at (410) 602-3322 and ask for Lauri Kane. Schedule a Consultation Today
---
What type of results can be expected?
The skin immediately following the HydraFacial will be immediately glowing, smooth and well hydrated. The hydration can last up to 5 to 7 days. It is highly recommended that one HydraFacial a month will give you the optimal results of reducing the fine lines of aging, the brown spots, oily and congestion of the skin. Long term results will see continual improvement in very healthy hydrated smooth skin.

**Individual results may vary from patient to patient**
What Daily Home Skin Program is Recommended?
It is also highly recommended that you maintain your skin on our ZO Skin Health Program by Dr. Zein Obagi. The daily use of Tretinoin, Skin Lighteners, Anti-Oxidants and sun protectors at home will be the perfect complement to achieving long term healthy and beautiful skin.

**Individual results may vary from patient to patient**
What are the costs of a HydraFacial?
The cost of the HydraFacial begins at $225 and can range up to $295 depending on the number of serums being used on the face. Since HydraFacials can be used to treat both acne and anti-aging issues all the treatments are very personalized with the different levels and types of serums being used in the treatment. The HydraFacial in the Medspa of Dr. Dean Kane is a medical-grade HydraFacial that has specialized abilities for greater extractions, hydration, and the use of Red Infrared Therapy for deeper penetration and Infusions of the serums being applied. There is a spa-level HydraFacial that is used in regular Spas, while effective, they do not have the same powerful infusions and penetration abilities nor Red Light Therapy.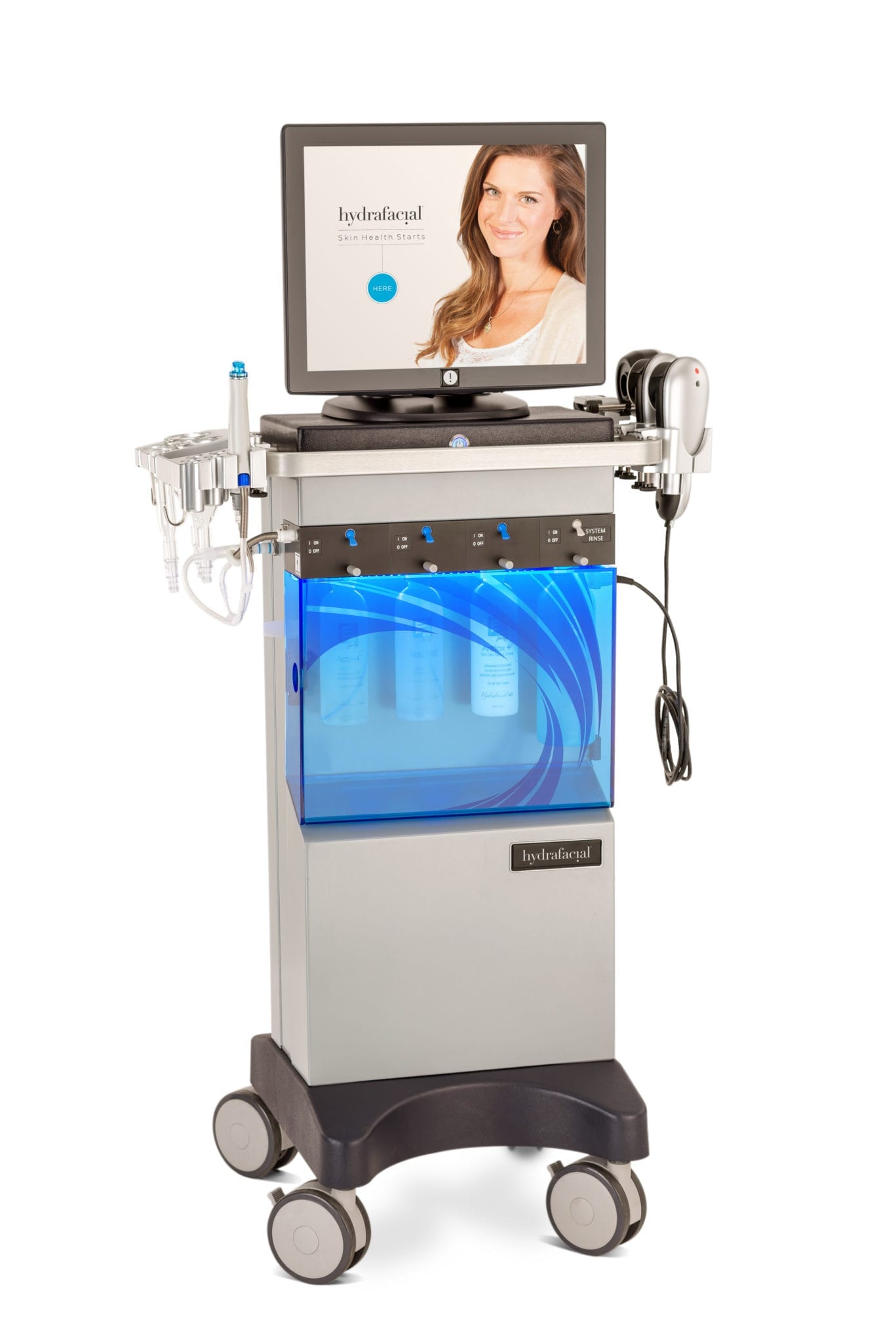 Schedule your HydraFacial TODAY!
Call our office today (410) 602-3322 to schedule your HydraFacial in our Baltimore Center for Cosmetic Surgery and Medspa. You can also contact Lauri@DrDeanKane.com for questions you may have for any of our Medi-Spa Treatments, ZO Skin Health Program as well as all our cosmetic surgical procedures that Dr. Dean Kane performs in our fully accredited surgi-center in our office. We look forward to providing you with beautiful healthy glowing skin that will give you both inner and outer confidence throughout your entire life.