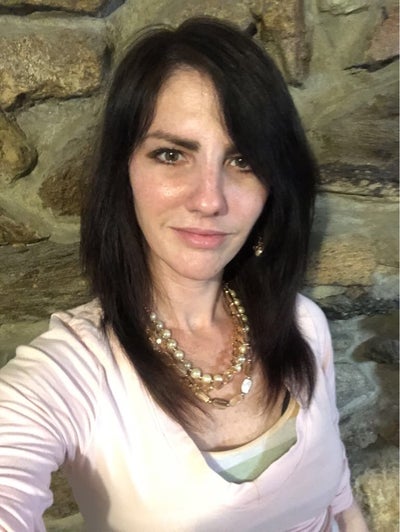 Q. I'm totally confused. I want to get Sculptra to add volume to my cheeks and jawline.  I'm 44, and I want to get sculptra to add volume to my cheeks and jawline. I had several HA fillers, and I metabolize them quickly. Everything I've read tells me I should get 1 vial per decade of life spread 4-6 weeks apart. I saw a reputable plastic surgeon today who told me he doesn't do it like that.. I pay $1,000.00 for one treatment, but it's 4cc's. The secretary described it to me as an "all in one," treatment. I don't understand at all!
A. Thanks for sharing your photos. You look awesome for 44.
Sorry the Plastic Surgeon you visited confused you. Sculptra is confusing to the public as it falls under fillers in the FDA category but as the filler category expanded with more and more volumizing products, Sculptra stood out differently. Many decades ago, Sculptra was used in greater quantities and greater concentration for "wasting" facial atrophy. Nodules formed, identified as collagen at which point, Sculptra is now functionally sub-categorized in the user's hands (talented and skilled Plastic Surgeons, Dermatologists and other injectors) as a bio-stimulatory molecule to activate the dermal fibroblast in its formation of structural molecules like collagen, elastin, other glycosaminoglycans including hyaluronic acid to firm and tighten the skin.
You appear to have wonderfully firm skin. Hyaluronic acid (HA), a true volumizer of soft tissue thinning. It is what you may wish for in your cheeks. It attracts water forming a "jello-like" expansion and is easy to dissolve if needed.
For your jawline, Sculptra has worked well in my hands but you may also consider Radiesse. Radiesse is another non-HA filler made of bone-like mineral. It tends to be more inert and works best in my experience next to bone.
Sculptra has now been reformulated to provide the skins firming and resistance (against creasing and wrinkling) qualities and to reduce the incidence of granule or nodule formation.  The cost and techniques of Sculptra use cross a spectrum from spot injections for small wrinkles to an over-all rejuvenation management technique to "wake-up" those aging senescent cells.
Cost, "is cost". You need to consult with different skilled and talented, Board Certified Plastic Surgeons to see who fits your needs and budget.
I hope this is helpful. Good luck on your journey to continued health and beautiful anti-aging.
Read more about similar topics:
Non-Surgical Facial Rejuvenation
Face Options for a Long Lasting, Natural and Youthful Appearance
This information is not meant as medical advice. It is provided solely for education. Our practice would be pleased to discuss your unique circumstances and needs as they relate to these topics.
Give us a call at  410.602.3322  or email Lauri@DrDeanKane.com and make an appointment soon. We're located on Reservoir Circle just a block off the Baltimore beltway, convenient to greater Baltimore, Annapolis, the Eastern Shore, Southern Pennsylvania, Delaware and Carroll County.