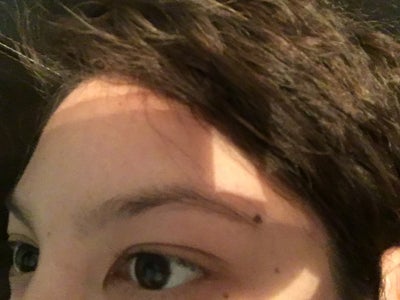 Q. Are there any non surgical procedures (like Botox) to contour my excess skin on inner eyelid?
A. Thanks for sharing your photos. The excess skin along the inner eye you speak of is called a epicanthal fold. It is seen in people of Asian descent. 
Botox will probably worsen its effect as the brows will ascent and lateralize, pulling the skin fold upward and to the outside. 
Epicathal fold surgery will "westernize" its appearance. Seek consultation with a Board Certified Plastic Surgeon or Oculoplastic Surgeon show performs many of these. Look at his / her before / after photos to see what the change looks like and if it fits your desires. 
Good luck with your journey!
Read more about similar topics:
This information is not meant as medical advice. It is provided solely for education. Our practice would be pleased to discuss your unique circumstances and needs as they relate to these topics.
Give us a call at  410.602.3322  or email Lauri@DrDeanKane.com and make an appointment soon. We're located on Reservoir Circle just a block off the Baltimore beltway, convenient to greater Baltimore, Annapolis, the Eastern Shore, Southern Pennsylvania, Delaware and Carroll County.