What is a Mommy Makeover?
---
---
A mommy makeover is a combination of surgical procedures to restore the shape and appearance of a women's body. Typically, women choose to undergo a mommy makeover after their bodies have changed due to pregnancy. Particularly after multiple pregnancies, women's bodies often do not rebound back to their pre-pregnancy appearance. With a mommy makeover, this transformation is attainable. In addition, data indicates that combination surgeries, such as a mommy makeover, are safe and effective. 
---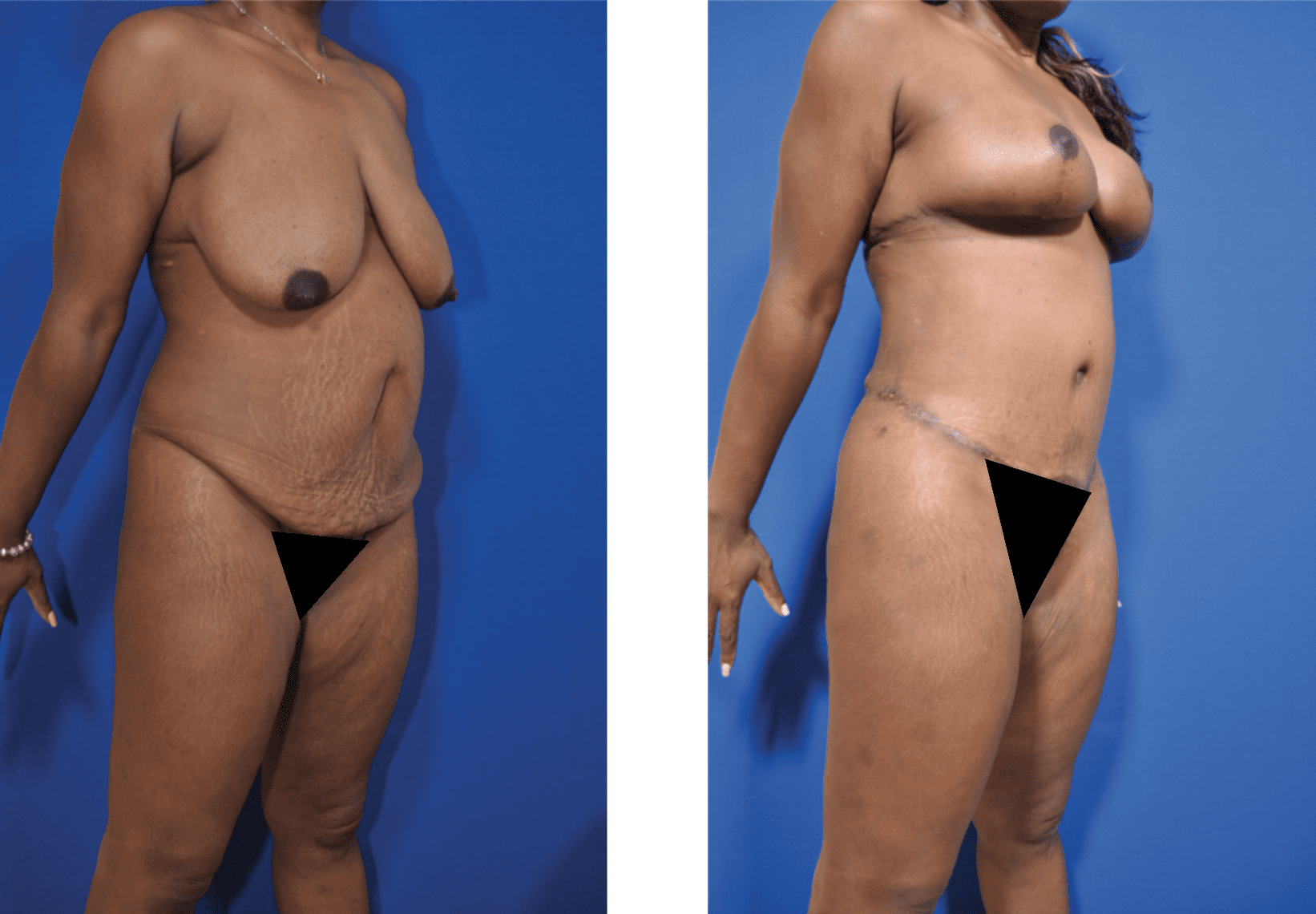 View More Images in Our Before and After Gallery
**Individual results may vary from patient to patient**
---
Types of Mommy Makeover Procedures
The series of surgical procedures included in a mommy makeover are chosen to specifically suit each patient. Dr. Dean P. Kane, MD, FACS sees each of his patients as a unique individual, and he's adept at designing a mommy makeover to fit each woman's goals. Our office commonly performs the following procedures within a mommy makeover. 
Breast Augmentation
Breast Lift
Breast Reduction
Tummy Tuck
Liposuction
---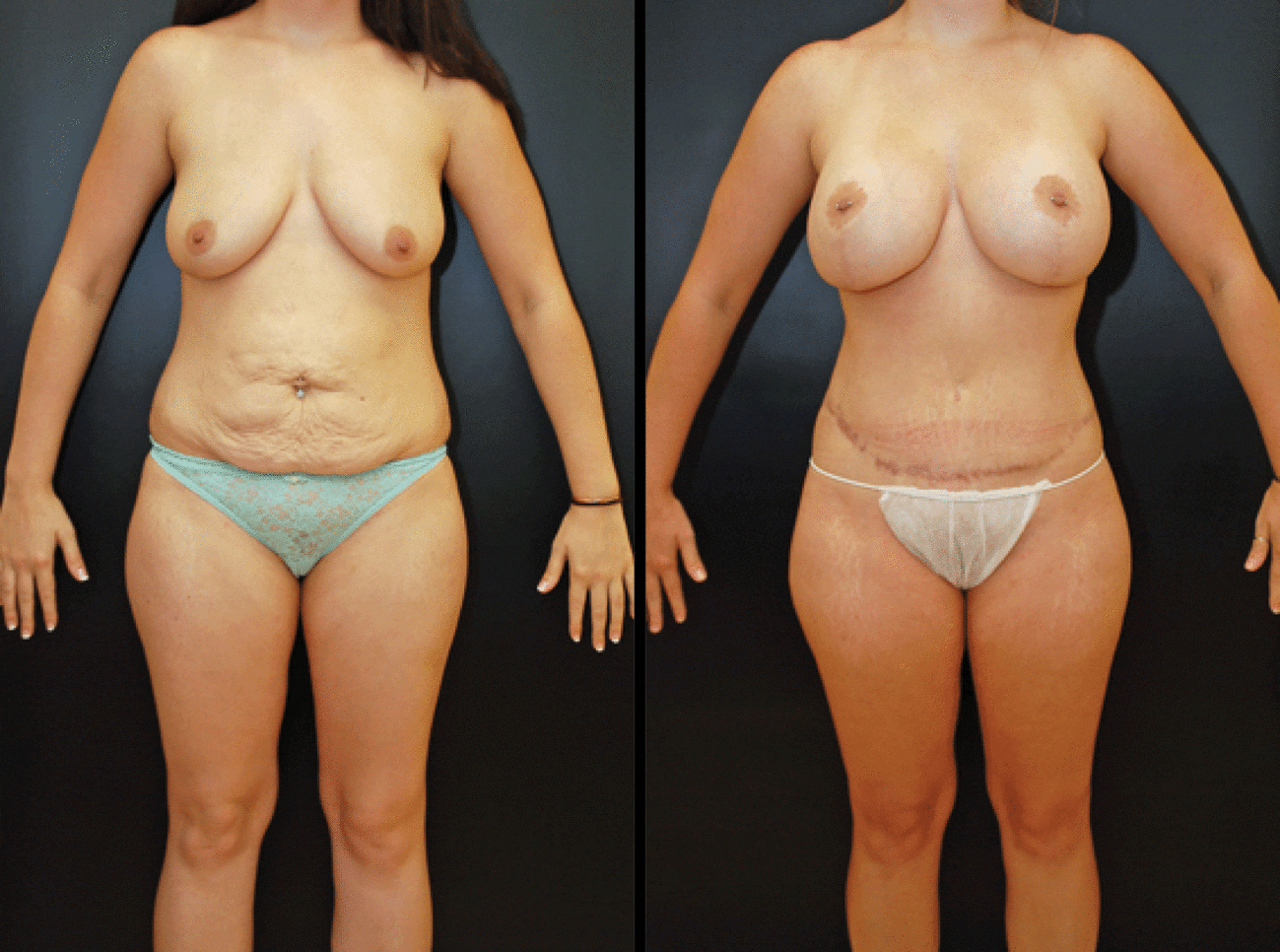 View More Images in Our Before and After Gallery
**Individual results may vary from patient to patient**
---
Breast Surgery
For many women, breast enhancement is a key part of getting their pre-pregnancy body back. For patients that want to restore lost volume can undergo a breast augmentation. Patients can choose from saline or silicone implants that are placed under the chest muscles.
Other patients that want to lift their breasts to a higher position can choose a breast lift. This procedure does not require implants but corrects a drooping bust line. Patients often choose to have both a breast lift and augmentation performed at the same time. Both surgeries feature hidden incisions and enhance the appearance of the breasts.
However, some patients want to reduce the size of their breasts. In that case, Dr. Kane offers breast reduction. Many patients choose a breast reduction due to physical discomfort or because they want their breasts to be in proportion with their body. 
Tummy Tuck
A tummy tuck is a surgical procedure that tightens abdominal muscles after they have expanded due to childbirth. In addition, loose skin can be removed in order to provide a sleeker and more contoured appearance to the abdomen. Dr. Kane will make an incision from hip to hip to create a skin flap and repositions the belly button during the procedure. 
Liposuction
Liposuction is a common body sculpting procedure that can banish areas of fat that often accumulate with pregnancy. This is often done in combination with a tummy tuck or breast reduction in order to remove excess fat. Dr. Kane performs both tumescent liposuction or ultrasonic assisted liposuction, which both only require a small incision. The choice will be discussed during your consultation and depend on a variety of personal factors.
---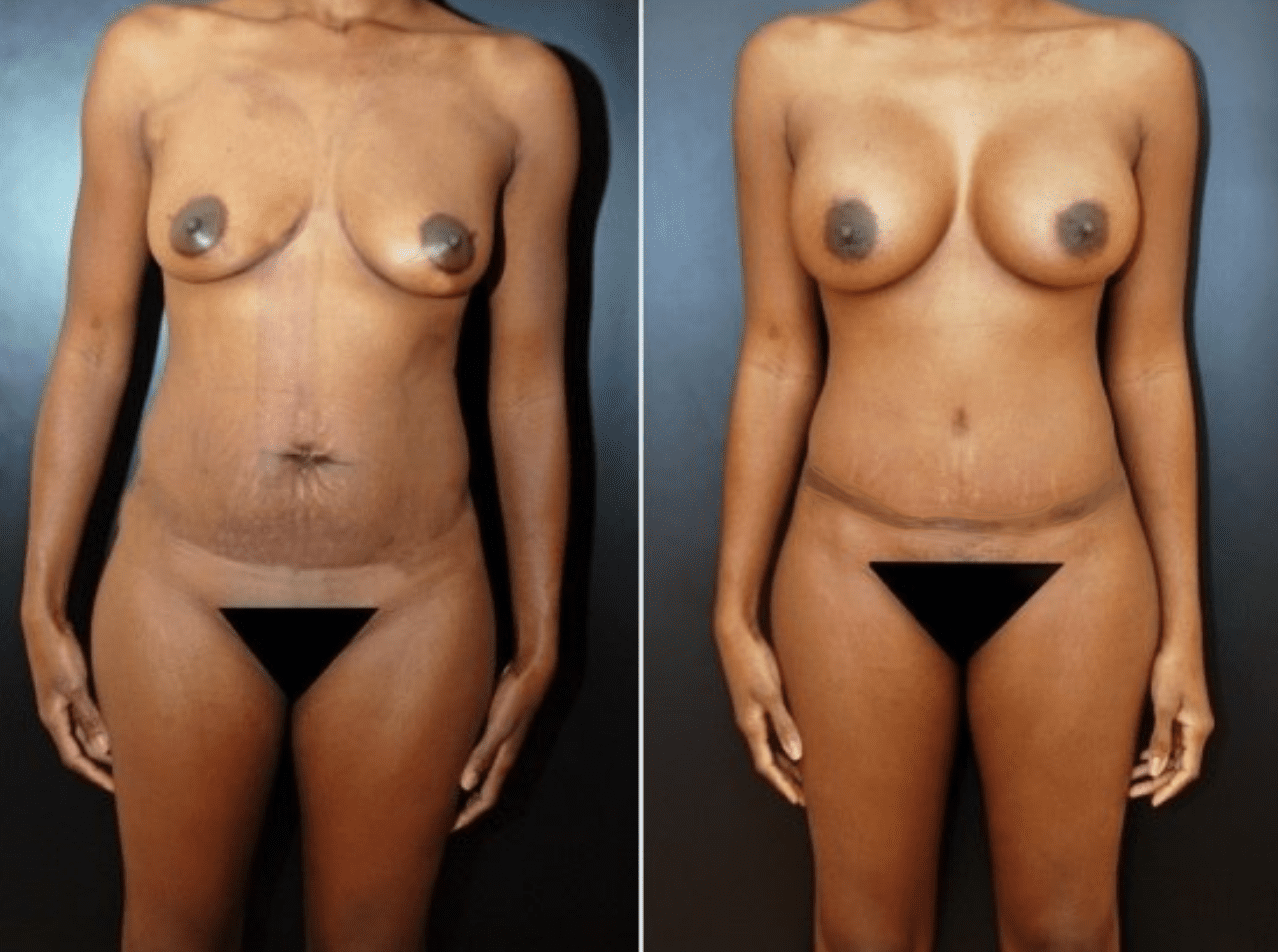 View More Images in Our Before and After Gallery
**Individual results may vary from patient to patient**
---
The Mommy Makeover Procedure
Dr. Dean Kane typically starts mommy makeover surgery with a tummy tuck. He will tighten abdominal muscles and remove loose skin. During the abdominoplasty, Dr. Kane can make sure that your belly button maintains its appearance with a specialized and unique approach. Then, Dr. Kane will address the breasts. The choice of procedure and placement of incisions will be agreed upon before surgery and will determine the way Dr. Kane performs surgery. Liposuction can be used during the tummy tuck and breast procedure portion of a mommy makeover to remove excess fat.
No matter which combination of procedures you choose, Dr. Kane will use intravenous sedation for your surgery. This means you'll avoid the unpleasant side effects of general anesthesia, including grogginess, nausea and a sore throat. Therefore, the first few days after surgery will be as easy as possible.
---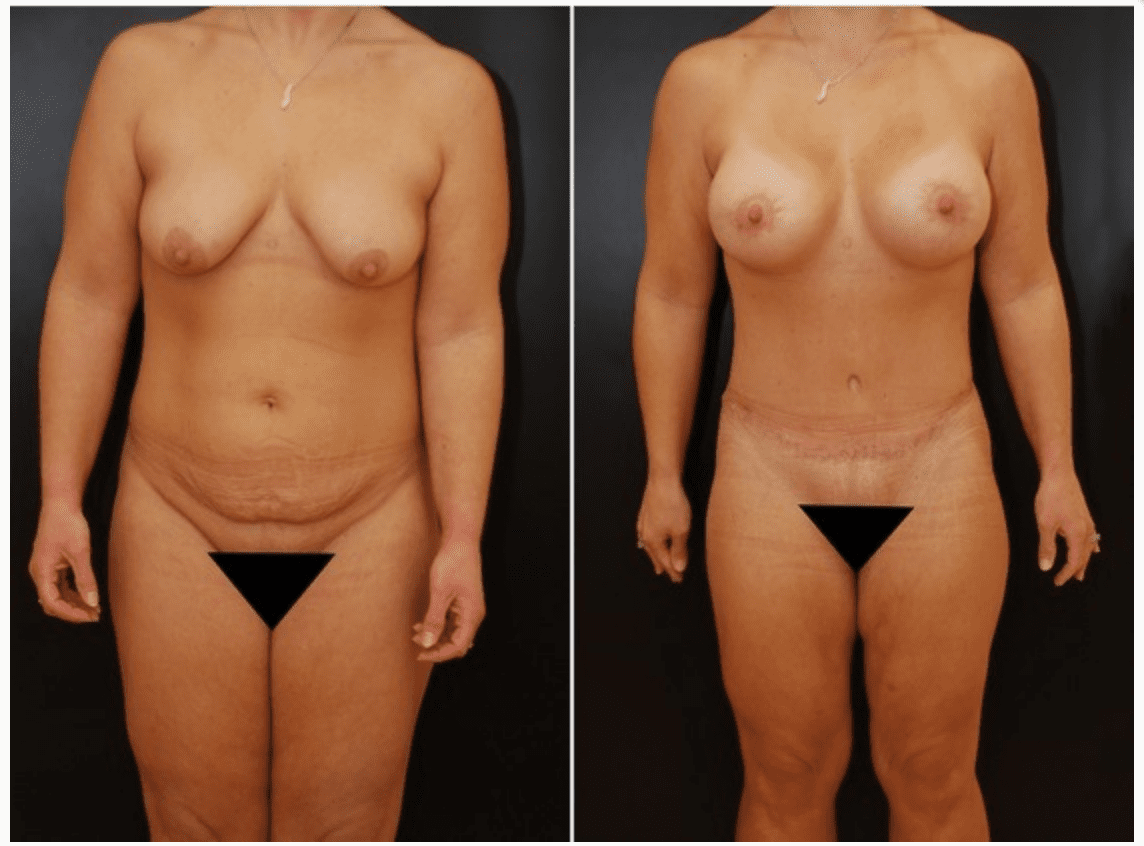 View More Images in Our Before and After Gallery
**Individual results may vary from patient to patient**
---
Mommy Makeover Recovery
Recovery following a mommy makeover procedure depends on your individual surgical plan. If you and Dr. Kane plan a full makeover, including abdominoplasty, liposuction and breast surgery, you'll need to schedule at least a couple of weeks away from work and plan to resume your normal activities gradually. Patients can expect to experience some discomfort, which can be controlled with medication, and some bruising and swelling around the surgical sites for several days.
Schedule a Consultation
If you are interested in a mommy makeover call our office at 410.602.3322 to schedule a consultation. For patients that would like more information before their consultation can call our office and ask for Lauri Kane, MPH, ScD. Lauri is an expertly trained skin health and cosmetic specialist that can talk you through your options over the phone. Dr. Kane and his staff happily serve patients in Reservoir Circle, Baltimore, Annapolis, Delaware, the Eastern Shore, southern Pennsylvania, and surrounding areas.
---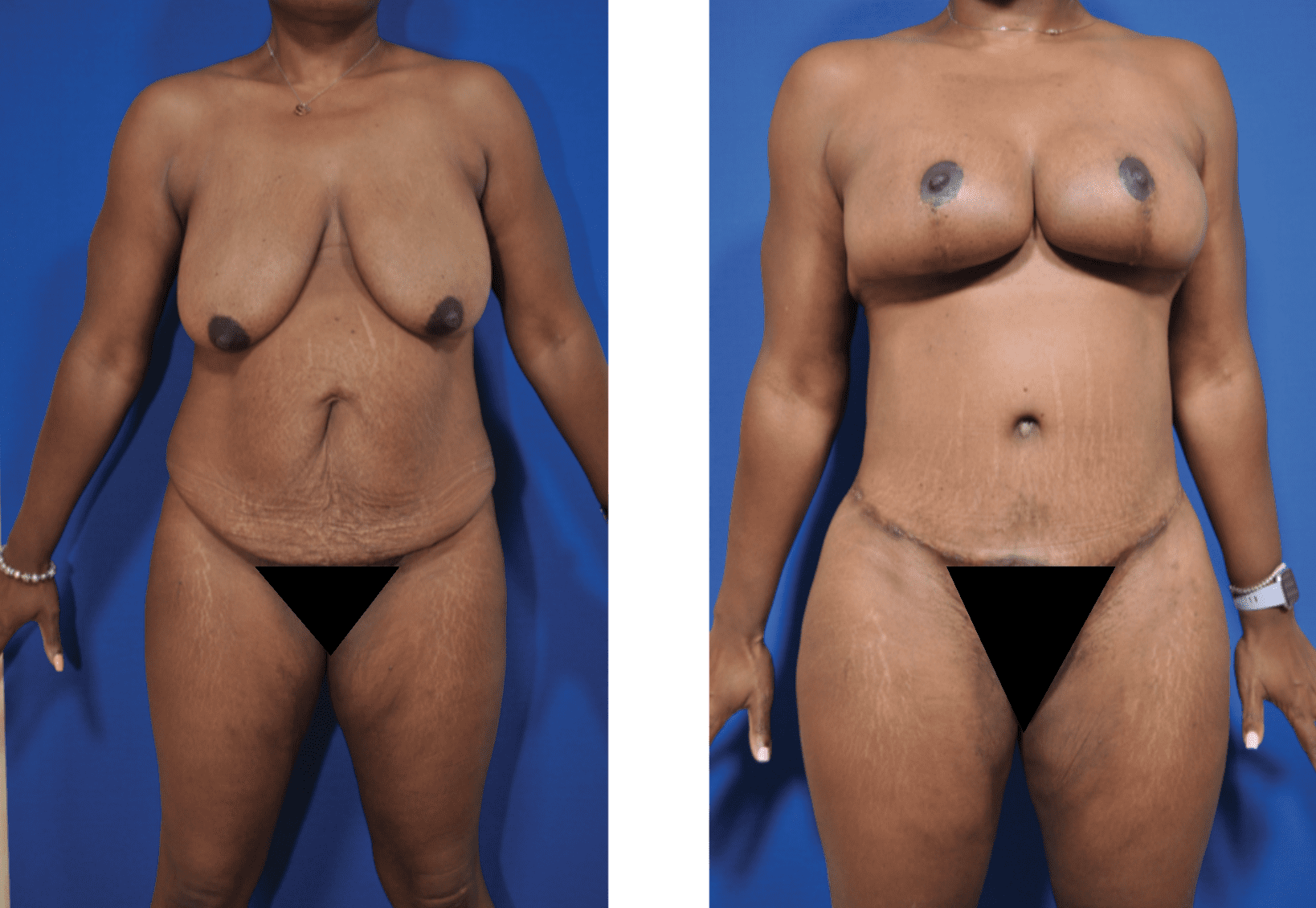 View More Images in Our Before and After Gallery
**Individual results may vary from patient to patient**
---