Why has mommy makeover surgery suddenly become so popular in our area? Truth be told, the procedures most often included in a mommy makeover for women in Maryland—breast enhancement, liposuction and abdominoplasty—have been performed in combination for men and women of all ages for years.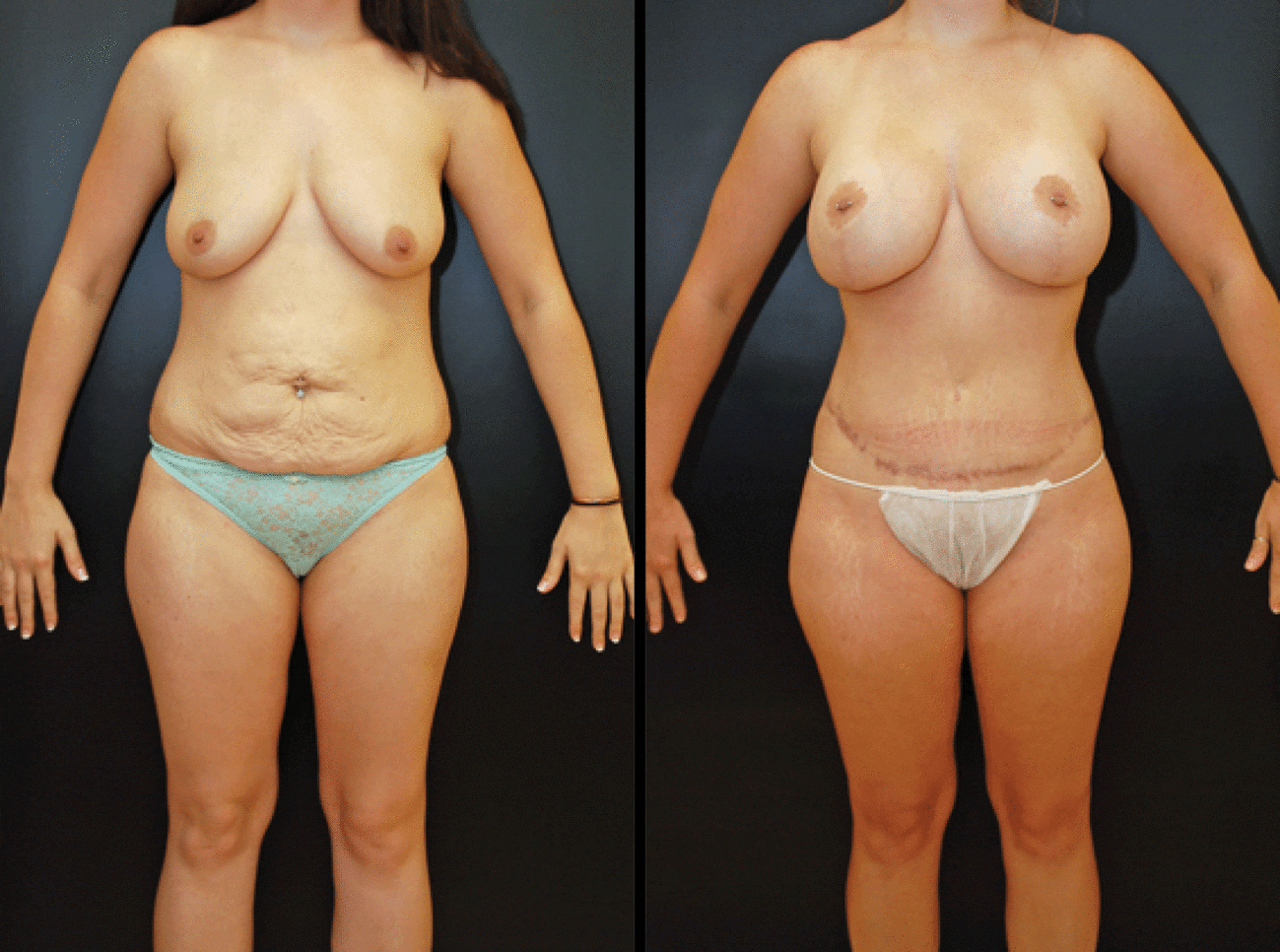 CLICK HERE FOR BEFORE AND AFTER GALLERY
What's changed is the recognition that most women's bodies are not able to rebound on their own after childbirth, particularly when they've had multiple pregnancies. In addition, more and more people accept that it's reasonable for a mom to want her figure back, especially as mounting data indicate that combination surgeries are safe and effective.
Dr. Dean Kane sees each of his patients as a unique individual, and he's adept at designing a mommy makeover to fit each woman's specific goals. Request an appointment with Dr. Kane today.
---
Mommy Makeover Cosmetic Surgery in Baltimore
Mommy makeover surgery most often starts with a tummy tuck. Baltimore women frequently need their abdominal muscles tightened after the expanding and contracting processes of childbearing take their toll. Loose skin, another byproduct of pregnancy, is removed during abdominoplasty as well. Read more about Baltimore abdominoplasty procedures now.
To banish areas of fat that often accumulate with pregnancy, liposuction is the procedure of choice. Dr. Kane will choose tumescent liposuction or ultrasonic assisted liposuction depending on a variety of factors. Learn about liposuction in Maryland including the techniques Dr. Kane offers.
Finally, for many Maryland women, breast enhancement is a key part of getting their pre-pregnancy body back. Some women just need a breast lift to restore their bust to a perkier position after childbirth and nursing. Many others need breast augmentation in Baltimore, Maryland to "refill" lost volume. Read about breast surgery options at the Center for Cosmetic Surgery & MediSpa.
---
After Mommy Makeover Surgery
Recovery following a mommy makeover procedure depends on your own individual surgical plan. If you and Dr. Kane plan a full makeover, including abdominoplasty, liposuction and breast surgery, you'll need to schedule at least a couple of weeks away from work and plan to resume your normal activities gradually. You can expect to experience some discomfort, which can be controlled with medication, and some bruising and swelling around the surgical sites for several days.
No matter which combination of procedures is right for you, Dr. Kane will use intravenous sedation for your surgery. This means you'll avoid the unpleasant side effects of general anesthesia, including grogginess, nausea and a sore throat, so the first few days after surgery will be as easy as possible.
Imagine enjoying the pleasure your children bring you and a body that looks like you were never pregnant. Dr. Kane can help you get there. Request a consultation to find out which procedures he would recommend for you. Or, if you'd like more advice and information first, call the Center for Cosmetic Surgery & MediSpa at 410.602.3322 and ask for Lauri Kane. She can talk you through the options and give you information about possible costs over the phone. Plan a visit to meet both of them and see their practice on Reservoir Circle in Baltimore, serving Delaware, the Eastern Shore and southern Pennsylvania as well as Maryland communities like Annapolis.
---
Total Mommy Makeover
Total Mommy Makeover of this 46-year-old mother of 10 children from Baltimore Maryland. After achieving a massive weight loss due to her strong commitment to eating healthy and working out in the gym daily, her desire was to complete her transformation to improve her breasts and abdomen.  Dr. Dean Kane performed a traditional anchor style breast lift and a tummy tuck with liposuction of her flanks. She continues to maintain her healthy lifestyle and therefore continues to have fantastic results.