Dr. Dean Kane, Baltimore Board Certified Plastic Surgeon understands the desire to achieve immediate facial rejuvenation with limited downtime and recovery. If you want the effects of a facelift, but are not ready for surgery EuroThreads might be the solution for you. EuroThreads is the latest in threadlift technology and can be used in the face, neck and now in most body parts.
---
What is EuroThreads?
EuroThreads are absorbable surgical sutures that are placed just below the skin subcutaneously to stimulate your own collagen and elastin production to lift, firm, tighten, contour and brings volume and plumping into the skin. Numerous styles of the EuroThreads have been developed to perform a variety of cosmetic rejuvenating functions from improving wrinkles, lifting skin laxity to lightening pigmentation and improving acne scarring. 
---
What Are PDO and PLLA EuroThreads?
EuroThreads are made out of PDO and PLLA dissolvable surgical sutures. They are biodegradable and are pre-inserted through a sterile cannuala (a blunted needle) which is placed under the skin. PDO is Polydioxanone and PLLA is Poly-L-Lactic Acid also known as Sculptra. Both have been FDA approved and are dissolvable or biodegradable molecules that have been used in surgeries for decades. What makes EuroThreads unique from your typical dissolvable suture is that they have been purposefully manufactured for the sole purpose of cosmetically stimulating a person's collagen and elastin for skin tightening, volumizing, plumping and firming.
---
What Can EuroThreads Achieve on the Face and Body?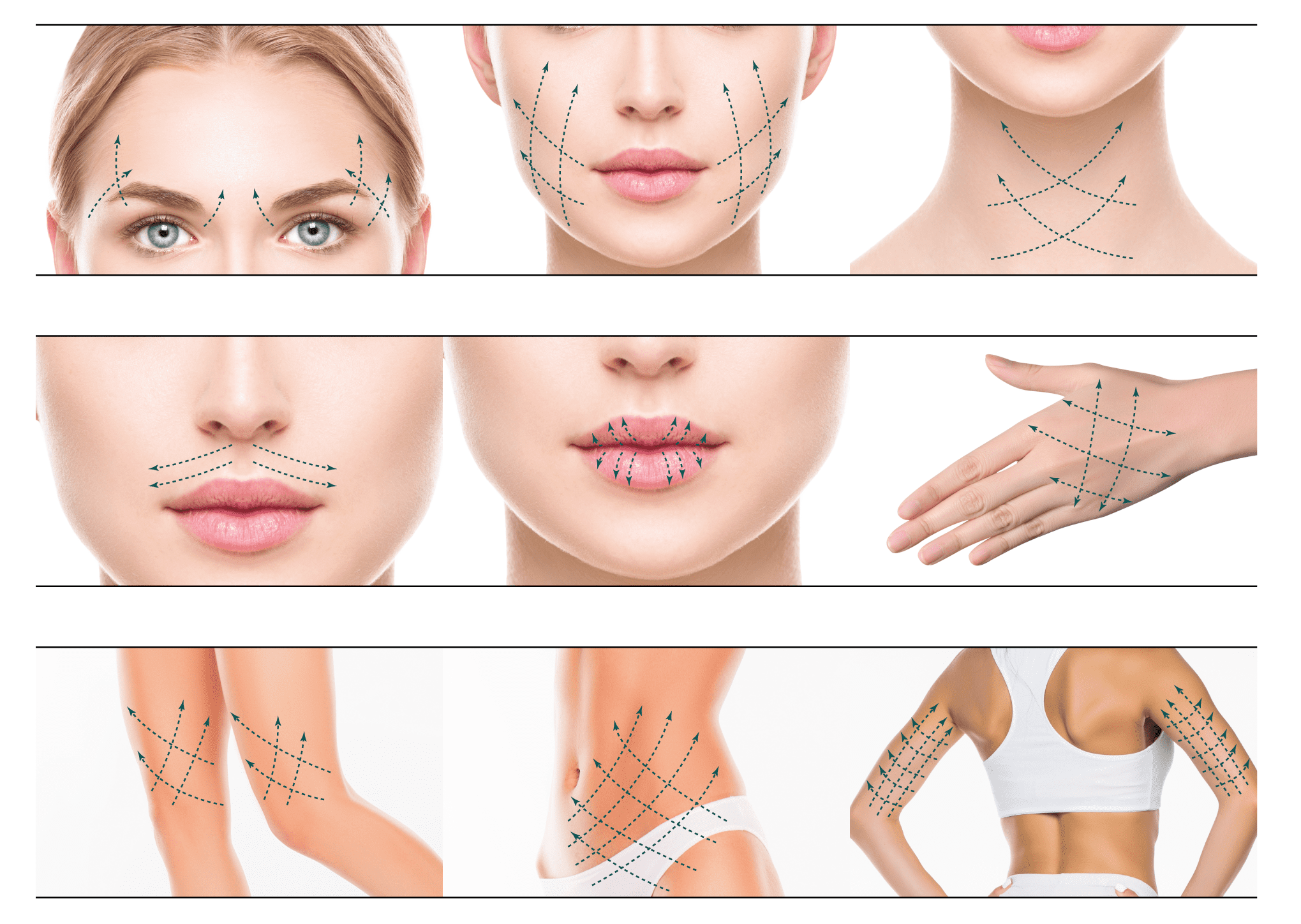 ---
Thread Lift Patient Testimonial
---
Face and Neck EuroThread Treatment Areas
The diversity of EuroThread can be used in the following ways to provide instant non-surgical results in the following areas.
Facelift
Neck Lift
Brow Lift
Wrinkle lines in and around the lips
Deep neck wrinkles
Forehead furrows
Crepey Décolleté Skin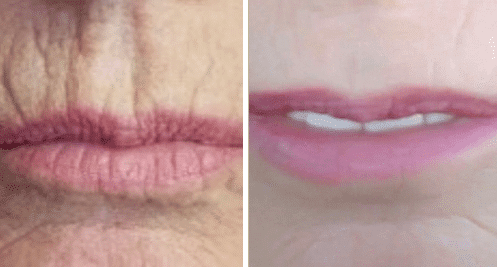 ---
Body EuroThread Treatment Areas
EuroThreads can be used in various places on the body to lift the skin in those areas.
Crepey Aging Arm Skin
Skin above the knees
The inner and top of thighs
Buttocks
Abdomen
Small Breast Lifting
Nipples in breasts that fall below implants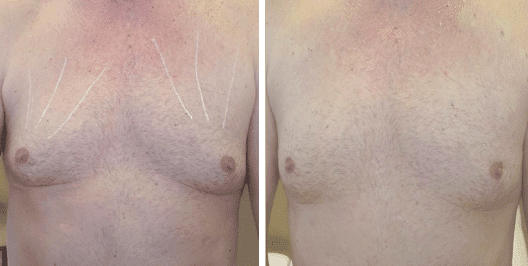 ---
EuroThread Sutures vs Other Threads Lifts
EuroThreads are designed to be more durable and longer lasting within the skin. It will take the face and body 8 to 12 months to fully absorb the sutures. However, the collagen and elastin stimulation last up to 12 to 16 months. This basically gives you a longer lasting rejuvenation result. The EuroThreads are sturdy enough to be used in the body as well as the face where you need a strong suture to support the body's thicker tissues.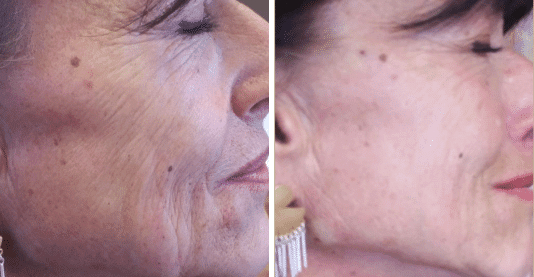 ---
The EuroThread Procedure
Using just a local anesthetic, Dr. Dean Kane will first numb the areas of the face and body to be lifted. The sutures come within a sterilized cannula. These cannulas also have the added ability to provide more local anesthetic if the patient feels any discomfort while be inserted under the skin. The patient will feel pressure, but little to no pain. The procedure continues in a few different ways depending on what area of the body Dr. Kane is lifting. During your consultation, Dr. Kane will provide a complete evaluation and treatment plan.
If the goal is to plump wrinkles in and around the mouth than Dr. Kane would perform a mesh technique of injections and a smoother style thread is used. The smoother threads will stimulate the collagen and elastin to reduce the lips lines or smoker lines, wrinkles that surround the chin and mouth area.
For an arm lift, a combination of smooth style threads and the twisted, barbed style would be used. The smooth style will be inserted to create a mesh-like result smoothing and plumping the crepey skin. The twisted and barbed style will be used to lift the skin laxity. This fantastic combination will be excellent at helping both issues.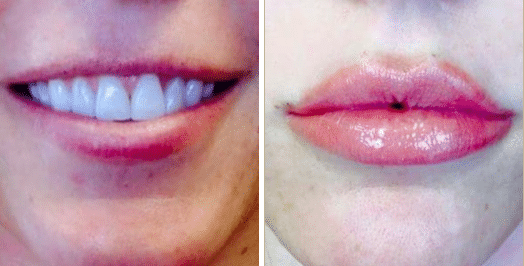 ---
EuroThreads Recovery
The great news about the non-surgical use of the EuroThreads is that there is no need for any incisions, external stitches, no sedation anesthesia, or extensive recovery. The EuroThreads are inserted through tiny puncture sites that close on their own by the very next day. Patients can expect some mild swelling and bruising for approximately a week. If there is any extensive bruising, a steroid pack can be prescribed to quickly reduce the swelling. Ice packs are also very helpful in reducing bruising and swelling.
A facial or body garment may be advised for approximately a week to hold the sutures in place while they set within in the skin. Dr. Kane recommends that physical activities be reduced to not jolt the sutures for 1 to 2 weeks. If one's employment does not entail physical activity or lifting than you can return to work the very next day. Make-up can be applied to cover any potential bruising. I
Over the counter pain relievers can help with minimal discomfort. Patients should avoid direct sun, submersion in a hot sauna or bathtub, swimming, vigorous washing of the face and no face down pressure from a massage or yoga type activity.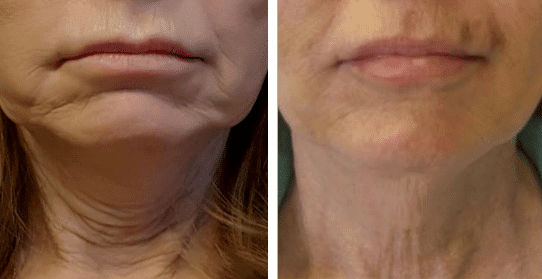 ---
What Results Can I Expect from the EuroThread Lift?
Instant gratification! The exciting part of the EuroThread lift is that these special sutures gives an instant lift and then over the next 12 to 16 months a continual tightening and smoothing of the skin tissues.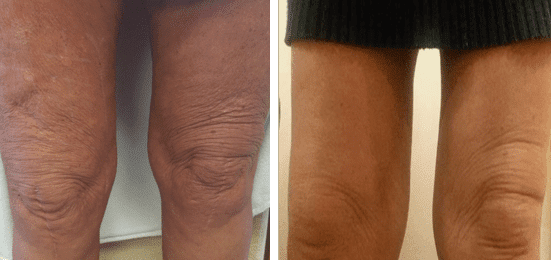 ---
EuroThread Lift Risks
The risks are extremely rare. However, our staff performs a thorough medical history before the procedure to make sure there are no contra-indications to inserting these sutures.
While not a risk, but an outcome of the procedure, a person needs to expect bruising and swelling for 1 to 2 weeks. The EuroThreads are a minimally invasive procedure where Dr. Kane is inserting the sutures under the skin. With any insertion of material, filler, Botox or these sutures, patients always need to be aware that they can bruise and have swelling.
---
Schedule a Consultation
To learn more about EuroThreads and how they can provide exceptional results without the need for surgery please call (410) 602-3322 and schedule your consultation with Dr. Kane today.