Dr. Dean Kane Q & A.
Best Alternative to a Facelift for Reducing Deep Marionette Lines and Jowling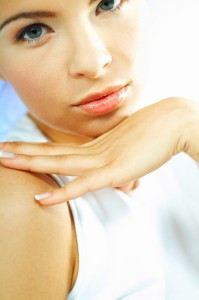 Q. I have a heart shaped face which is slim. I'm 47 and do not want a facelift. What are my best options to smooth out deep marionette lines and jowling. Had Juverderm late last year and some Voluma added to cheeks to try and lift and plump my mid face a little. Right now my face looks miserable even when I'm not, because the corners of my lips drop downwards. I exercise a lot too. Which treatment would be most economical? Any advice would be greatly appreciated. Thank you!
A. Various options for facelifting, minimally and non-invasive facial enhancements and skin texture improvements are available according to the skin laxity and areas of lift or tightening you wish or need.
​Your question centers over the use of fillers yet your description sounds as though you have a significant amount of skin laxity. Fillers do a wonderful job up to a point but if you can "pinch more than an inch of skin along the jawline in front of the earlobe" I recommend you consider surgery to redrape the underlying soft tissue descent and skin lift with skin excess removal.
​
​Please consult with a Board Certified, well experienced Plastic Surgeon or ENT Facial Surgeon for your best evaluation and recommendations.
​
​A patient with significant skin laxity may note some improvement with facial fillers alone but the value is in lifting the tissues and removing the skin excess first and then filling in volume loss thereafter. Don't forget skin tightening therapies like ZO Obagi Skin Health.
​
​Both surgical and minimally invasive / non-surgical options are listed below.
Surgical Option for Marionette Lines and Jowls
Surgical lifts would be likened to pulling the bedspread and or top-sheet of your bed up to the head-board and removing the excess material.
Minimally Invasive Options for Marionette Lines and Jowls
Minimally invasive procedures such as fillers provide volume such as adjusting a pillow under the bedspread. Botox and Dysport act by pulling the top-sheet which drags the bedspread upwardly. If the bedspread (or skin) continues to fall to the foot of the bed despite fillers, Botox or Dysport you will need to consider a facelift.
Injectables
The most popular of the fillers, Restylane and Perlane, a jelly-like clear skin filler is used to fill lines, wrinkles and folds. Juvederm and its longer lasting "cousin"Juvederm Ultra Plus are similar skin fillers, used to soften and fill the nasolabial ("parentheses") and marionette folds, the brow ("number 11") lines and fill and lift the cheeks and lateral brow or chin. Voluma is the longest lasting, up to 2 year duration HA filler. Each one is used to expand or volumize the loss of tissue associated with expression, weathering or aging. All the fillers come with numbing anesthetic!
Non-surgical facial contouring is possible with fillers such as Radiesse, a bone mineral for the nose or cheeks, jaw and chin as well.
Sculptra is the latest of the injectibles stimulation collagen at different levels of the skin adding volume but primarily firming and adding resistance to the formation of wrinkles, folds and descent.
Botox and Dysport too have been found to rebalance excessive facial expression, provide a non-surgical brow lift and lip lift and reshape the nose, as well as reducing wrinkles!
Non-invasive Options for Marionette Lines and Jowls
Non-invasive options such as laser and light therapies, skin tightening products and technologies perform their tightening and smoothening of the skin similar to sending your bedspread to the dry cleaners. A more refreshed, even colored, glowing smoother and tighter spread covers the surface of the bed.
Zo Skin Health Programs
Dr. Obagi's new, second generation ZO Skin Health programs may be added to personalized chemical peels, light and laser resurfacing and tightening and will, smoothen and even the color of your skin.
---
Learn More:
Zo Skin Health Frequently Asked Questions Answered By Lauri Kane
---
IPL and Fractionated Lasers
IPL and fractionated lasers such as CO2 and erbium and now RF (radiofrequency) are additions to smooth the texture of the skin, tighten and reduce red and brown uneven pigmentation.
What Are Your Surgical and Non-Surgical Options for Aging and Sagging Skin with Visible Folds and Wrinkles of the Face and Neck?
The Aging Process
The beginnings of facial skin laxity start at 30 years old with the loss of collagen and elastin in the skin. The underlying structure of the skin loses fat, stretches, separates and elongates forming 5 "waves" of folds and skin laxity at different points of attachment on the face. These waves cause:
– Hooding along the eyes
– Lower eyelid / cheek junction or tear trough / nasojugal fold
– Nasolabial fold
– Lateral mouth commissure and marionette folds
– Jowls and neck
---
At one point in time, these folds will "crack" the dermis, ie., wrinkle the skin due to the lack of collagen resistance in the dermal layer of the skin. Weathering, sun damage, genetic predisposition for thinner skin, poor diet, nicotine and dehydration all add to the thinning, jowling and wrinkling process.
Initial Anti-Aging Efforts
Initial ways of reversing the passive and active aging and damage of the skin include: hydration, reduced sun exposure and use of sun-blocks and physical sun protectors, proper spectrum of vitamins and minerals (including anti-oxidants and essential fatty acids) and a protein rich / low carbohydrate diet.
Tretinoin & ZO Skin Health for Long-Term Anti-Aging of the Skin
Depending on the point in time of your skin folding, a long-term skin reversing and collagen building stimulator plan with tretinoin (a topical vitamin-A) cream will firm the skin and resist gravity's downward pull. This paired with the ZO Skin Health System offers long-term aging reversal and maintenance for healthy glowing skin.
Dermal Fillers – Instant Results
Fillers provide the volume needed as the underlying tissues sag downward and the skin stretches. They plump and replenish lost volume and fill fine lines and wrinkles. These deep "V" shaped folds require a large amount of filler and can distort the face if not properly balanced by an expert injector.
Fillers have evolved wonderfully providing different attributes for different folds and creases. If large volume is desired, the second generation fillers such as Restylane Lyft (previously named Perlane) is wonderful for upper cheeks and temples. Restylane Kysse is ideal for lips. Refyne is perfect for fine lines and Defyne is great for expression wrinkles such as nasal folds.
Fillers Before and After
---
Sculptra for Skin Firming and Tightening
The newest Sculptra, (poly-L-lactic acid) a collagen stimulating, bio-active injectable medication is considered a filler but actually does not add volume. It stimulates the collagen and other structural skin molecules to thicken and tighten and therefore firms the skin. In a sense, it "shrink-wraps" the skin around a thinner face rather than filling a stretched out face with a gel filler or fat.
Sculptra Before and After
---
ThermiTIGHT to Non-Surgically Tighten Neck and JowlsM
Another minimally invasive alternative is to shrink the skin from its dermal side using radio-frequency energy to provide just enough heat to contract collagen and stimulate collagen production. This relatively newer technique is called ThermiTIGHT and performed under local with oral or IV sedation.
ThermiTIGHT Before and After
---
Thread Lifts for a Minimally Invasive Face Lift
The next option in "lifting" the folds whether they are the nasojugal, nasolabial, lateral commissure or marionette / jowl folds is the use of PDO (poly-dioxane) like EuroThreads or PLLA (poly-L-lactic acid) Silhouette suspension sutures. In talented, experienced hands, these newer options "rein" upward the folds from below the skin level and stimulate microfilaments of collagen to hold the tissues in place.
Thread Lift Before and After
---
Facelift for When You Can Pinch an Inch of Skin
When the skin is too lax and is beyond the capability of a non-invasive or minimally invasive option, a facelift is required to redrape and remove excess skin and redistribute the sagging and aging soft tissues underneath.
Facelift Before and After
---
In Conclusion
Face lift and / or neck lift or any of the other procedures and their combinations should be discussed following a proper examination by a Board Certified Plastic Surgeon who performs all of these options so you will not receive a biased approach because he or she is limited in their skills.
​I hope this has helped! All the best!