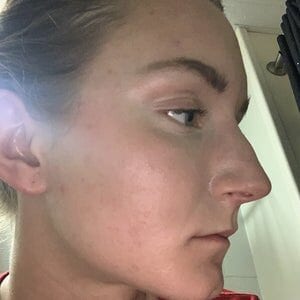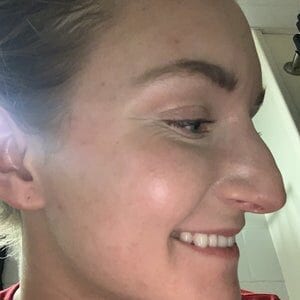 Q: Will Botox help my nose from pointing down when I smile? My nose points down very far when I smile, it looks like a totally different nose. It also slightly dips down when I talk. Will Botox help this and make a noticeable difference? Would a filler to add a lift to my tip also help in my nose staying put when smiling? I'm hoping that my only hope isn't just rhinoplasty. I'm looking to try non-permanent solutions first Thanks
A: Yes. Yes. And, thanks for sharing your photos!
The muscles in your nose will produce the effects you show concern about. An injectable muscle relaxer such as Botox and others will help rebalance these muscles to give you a trial at a surgical rhinoplasty.
Injectable fillers will also provide up to a year to "see if you like it" augmented rhinoplasty. It can even be dissolved if you don't like the appearance.
You have very beautiful features and should:
1. Consult with a talented and skilled, Board Certified Plastic Surgeon or Facial ENT Surgeon for all your non-surgical, minimally invasive and surgical options.
2. You may find that a surgical rhinoplasty will provide a better appearance than "trying out a non-permanent" solution; as the two, can do different things.
I hope this is helpful! I wish you all the best!
---
Read more about similar topics:
This information is not meant as medical advice. It is provided solely for education. Our practice would be pleased to discuss your unique circumstances and needs as they relate to these topics.
Give us a call at (410) 602-3322 or email Lauri@DrDeanKane.com and make an appointment soon. We're located on Reservoir Circle just a block off the Baltimore beltway, convenient to greater Baltimore, Annapolis, the Eastern Shore, Southern Pennsylvania, Delaware and Carroll County.