Short-Scar / Mini Facelift in Baltimore Maryland
Before & After Photo Gallery It's pretty easy to be confused by all the current terms for facelift surgery. Maryland patients seeking a Baltimore facelift hear about procedures called the mini facelift, S-Lift, Quicklift, Contour Threadlift™ and others. Sometimes, it may be hard to make sense of the options.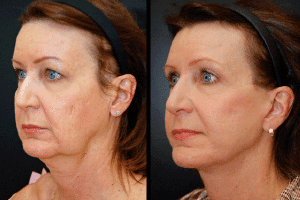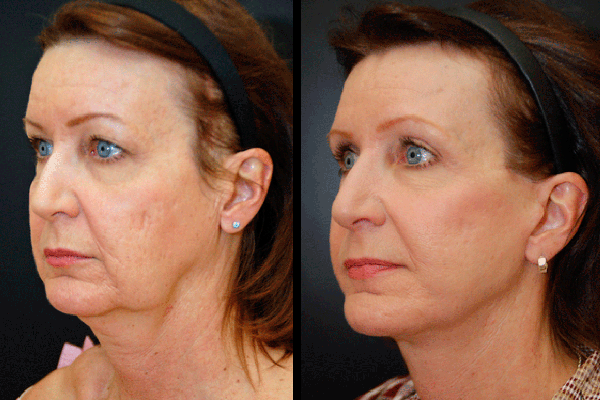 Mini Face Lift by Dr. Dean Kane – Click Here for Gallery
---
CLICK HERE FOR BEFORE AND AFTER GALLERY
---
At the Center for Cosmetic Surgery & MediSpa, we refer to the procedure we rely on to tighten jowls and "parentheses" around the nose and mouth as a mini-facelift. Maryland patients are enthusiastic about this option that lives up to its name by delivering a long-lasting lift for the lower face with a short incision and brief recovery time.
Baltimore facelift candidates who are younger and those whose skin retains a good measure of elasticity can expect pleasing results from the short scar procedure. The best way to tell if this is the surgery for you is to request an appointment with Dr. Dean Kane. He has many years of experience creating rejuvenated yet natural looks for his patients; he can help you select the right strategy for your needs.
---
Mini-Facelift in Baltimore
The Mini-Facelift involves a short incision that starts at the earlobe and travels upward along the edge of the ear and around the sideburn area. When healed, the evidence of surgery is nearly invisible.
Through the incision, Dr. Kane lifts your skin and underlying muscles. He removes excess skin and sutures the tissues firmly in place.

Mini Face Lift by Dr. Dean Kane – Click Here for Gallery
---
After Your Mini-Facelift
Many patients report just mild discomfort for a few days following their Baltimore facelift using the mini-facelift method. You can expect some bruising, swelling, numbness and tightness, but the majority of these symptoms subside within several days. Most patients are ready to go out in public and return to their normal routine in one to two weeks.
If you're interested in a mini-facelift in Maryland, you don't need to worry that the outcome won't last. Just like the results from a traditional facelift, you'll enjoy your refreshed appearance for many years.
You can begin the process by giving us a call at 410.602.3322 and asking for Lauri Kane. She can help you determine whether you might be a candidate for a mini-facelift and she can give you an idea about what the procedure costs. Ready to get started right now? Just request your consultation with Dr. Dean Kane at the Center for Cosmetic Surgery & MediSpa on Reservoir Circle in Baltimore. You'll join thousands of patients from southern Pennsylvania, the Eastern Shore, Delaware, Annapolis and beyond who have chosen to work with him.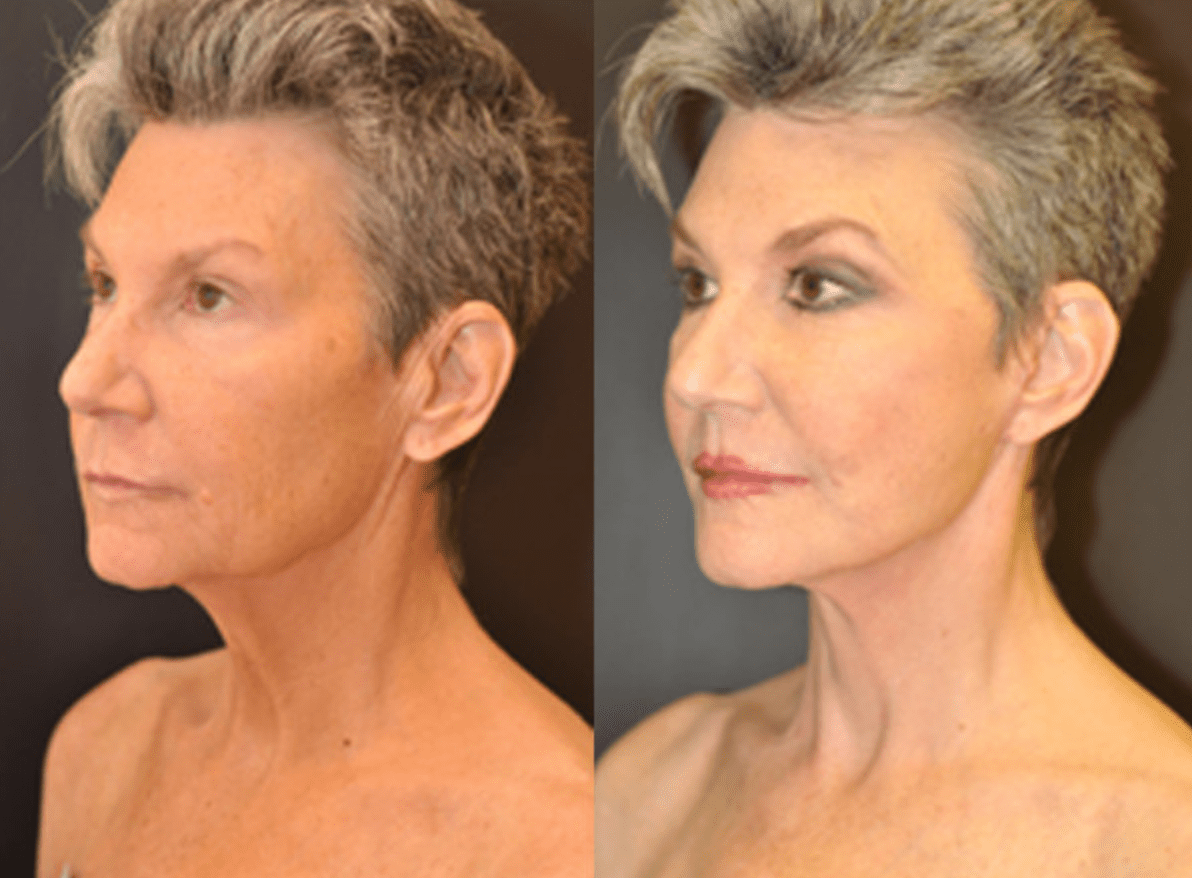 Mini Face Lift by Dr. Dean Kane – Click Here for Gallery
---
Mini-Facelift Recovery
Dr. Dean Kane advises his Maryland patients that after the first 2 weeks a large portion of the swelling will go down, but the scars are very obvious and he advises that most patients take off 2 weeks for a short scar facelift and 3 weeks for the traditional facelift. Since the scars are very new and will show for at least a month or two he recommends that patients wear their hair in front of their faces to hide the scars and be able to go to work. When it comes to facelifts or any facial surgery such as upper and lower eye lid surgery, neck lifts, rhinoplasties or forehead lifts Dr. Dean Kane's advise is that although you can return to work within 2-3 weeks, it doesn't mean you'll be ready to attend your son or daughter's wedding! Facelifts and all facial procedures take a minimum of 3 months to begin to soften and the swelling to reduce and scars to soften. Ideally patients who are having a facelift or any facial surgery should given themselves 6 months to 1 year for their optimal results. Faces just get better and better over time.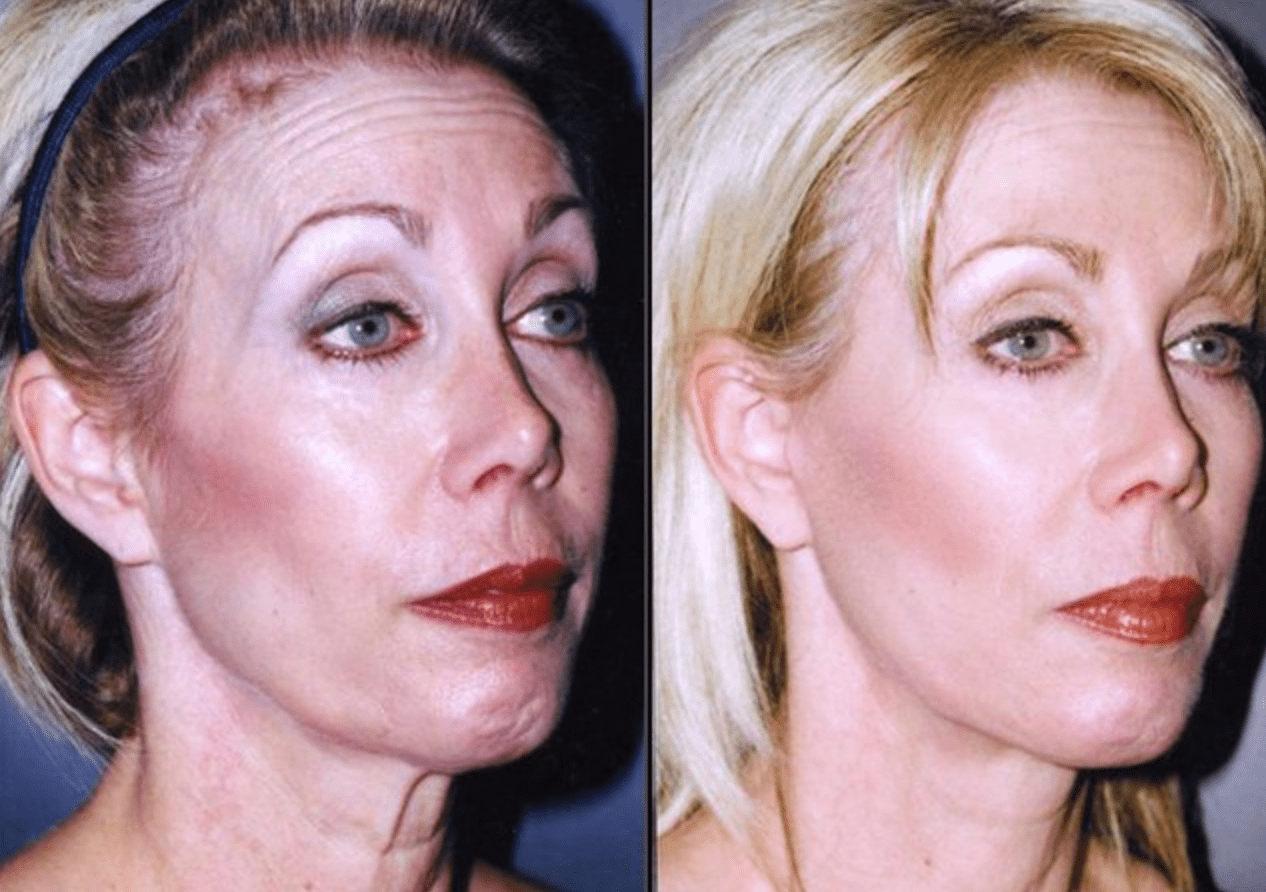 Mini Face Lift by Dr. Dean Kane – Click Here for Gallery