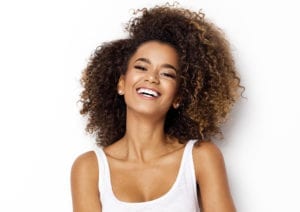 As popular as the various modern, non-surgical treatments are these days, there are two things that patients want when they visit our office. One is to achieve the beautiful rejuvenating results they deserve and the other is to do so as comfortably as possible. Dr. Kane and our staff have listened. More than that, we have taken proactive steps to meet our patients' need for comfort. One way we accommodate this need during certain procedures is with Pro-Nox™.
What Is Pro-Nox?
Pro-Nox is a self-regulated method of mild sedation. You as the patient are almost entirely in control, with our oversight, of course. The objective in using Pro-Nox is to safely and effectively reduce the anxiety and stress one may experience during a cosmetic procedure. The way that it works is with a precise 50/50 mixture of oxygen and nitrous oxide. Nitrous oxide, also known as laughing gas, has been used in dentistry for over a century and is now one of the most significant additions to aesthetic medicine.
How it Works
The oxygen/nitrous oxide device has a central platform in which the gasses are held. A tube exits the machine and can be held by the patient who can, as needed, inhale the sedative through a small mouthpiece. Immediately, the nitrous oxide begins to desensitize the central nervous system. Not only does this reduce anxiety during the procedure but it also increases pain tolerance. If your procedure also involves topical or injectable anesthetic, the nitrous oxide enhances the effects of that medication.
Where we Use Pro-Nox
Not all patients need Pro-Nox and not all procedures require this technique. Where we find that patients benefit the most from self-administered inhalation sedation is in procedures such as:
Injectable treatments. In particular, some patients find that getting lip injections is quite uncomfortable. In fact, even hearing that lip injections are painful can keep many people from obtaining treatment. To improve comfort, we may suggest Pro-Nox or a dental block.

 

Sculptra treatments require a number of injections in various parts of the face, which can feel stressful or uncomfortable.

 

Silhouette InstaLift and Thermi-Tight are minimally invasive treatments that lift facial tissue and tighten the skin.

 

Microneedling. Although minimally invasive, microneedling can be slightly uncomfortable on areas where there is less fatty tissue.
Patient comfort is important to us because we believe everyone deserves to look and feel their best. To schedule your consultation in our Pikesville, MD office, call 410.602.3322.