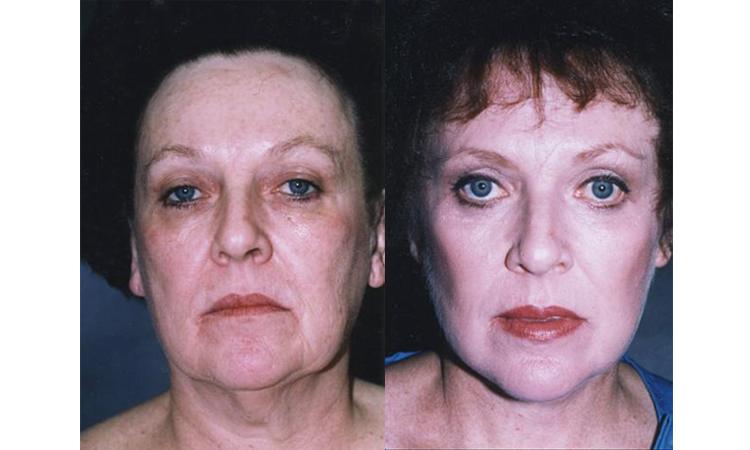 Q. How much pain can I expect and what pain medications can I / should I use for a tummy tuck and other cosmetic surgery?
Dean Kane, MD (DK): Thank you for this most important question. I am re-blogging the following article because it marks the beginning of a new direction in American pain-care expectations and pain-prescription regulations imposed both on the physician and the patient. Such expectations include:
1.    Differentiation of acute (post-procedure and injury) versus chronic (defined as requiring controlled substances for more than 3 weeks)
2.  Education and reduction of prescribed narcotic use by the medical practice; what level of narcotic and how often it is required
3.  Reduction in self-medication by the patient; how does one scale "pain"
Please understand while reading this article that it focus's on just opioid use and not the myriad of other pain therapy options such as:
1.    Sedative / benzodiazepines
2.  Anti-inflammatory (NSAIDs, steroids) and anti-histamines, acetaminophen
3.  Immobility, elevation, ice, non-prescriptive supplements, therapy-hypnosis, physical therapy
4.  And others.
The article is edited for length.
---
Doling out pain pills post-surgery: An ingrown toenail not the same as a bypass
Julie Appleby Kaiser Health News
http://www.chicagotribune.com/lifestyles/health/ct-opioids-post-surgery-20180627-story.html
What's the right painkiller prescription to send home with a patient after gallbladder surgery or a cesarean section?
That question is front and center as conventional approaches to pain control in the United States have led to what some see as a culture of overprescribing, helping spur the nation's epidemic of opioid overuse and abuse.
The answer isn't clear-cut.
Surgeon Marty Makary wondered why and what could be done.
So, Makary, a researcher and a professor of surgery and health policy at Johns Hopkins School of Medicine in Baltimore, took an innovative approach toward developing guidelines: matching the right number of opioid painkillers to specific procedures.
After all, most doctors usually make this decision based on one-size-fits-all recommendations, or what they learned long ago in med school.
Even Makary admitted that for most of his career he "gave (painkillers) out like candy."
In December, he gathered a group of surgeons, nurses, patients and other leaders, asking them: What should we be prescribing for operation X?"
The answer was illuminating.
"The head of the hospital's pain services said, 'You're the surgeon, what do you think?'" recalled Makary.
Makary didn't know. Nor did the resident. And the nurse practitioner, who often is the one who most closely follows up with patients, said it varies.
"Wow," recalls Makary of that day when they first considered appropriate limits. "We're the experts, the heads of this and that, and we don't know."
After a quick couple of weeks of intense discussion, Makary's group reached consensus and gave its blessing to guidelines setting maximum numbers of opioid-containing pills for 20 different common surgical situations, from relatively minor procedures to coronary bypass surgery.
"We're in a crisis," said Makary, explaining why the group didn't go a more traditional route and publish its findings in a medical journal first, which could take months.
Sometimes the right number of opioids is zero, concluded the group.
Indeed, it recommends no opioids for patients heading home after uncomplicated labor and delivery, or after cardiac catheterization, a procedure in which a thin, hollow tube is inserted into the heart through a blood vessel to check for blockages.
For certain types of knee surgery, such as arthroscopic meniscectomy, the guidelines recommend no more than 12 pills upon discharge, while a patient going home after an open hysterectomy could require as many as 20.
Optimally, "no one should be given more than five or 10 opioid tablets after a cesarean section," Makary said.
Oh, and for cardiac bypass surgery? No more than 30 pills.
DK: Again, the focus is only on narcotic. No mention of the type, frequency, or other options as I have noted above.
Tens of thousands of Americans are dependent [and becoming dependent] upon opioid medications. An increasing number are dying from overdoses, both from prescription medication and street drugs.
Knowing that, Makary, as well as other surgeons, hospitals and organizations, are taking steps to change how they practice medicine.
"Are there better methods than opioids in the first place?" asks Lewis Nelson, chair of emergency medicine at Rutgers New Jersey Medical School. "Could you put a lidocaine patch over the wound or is there a better way to immobilize a joint?"
"It's important for a physician to have the ability, if they feel there's a medical necessity, to write a prescription for a longer duration," said Steven Santos, president of the American Academy of Pain Medicine. "It's challenging to lump all patients into one basket."
Lawmakers desperate to address overdose problems that are destroying families and communities have gone where they usually don't: setting specific rules for doctors.
Legislatures in more than a dozen states, including New Jersey, Massachusetts and New York, have set restrictions, often on the number of days' worth of pills prescribed for acute pain.
To be sure, the medical profession has also responded to the crisis with medical societies and other expert groups offering a growing number of standards for prescribing opioids.
Some are fairly generic, recommending the lowest dose for the shortest period of time for acute pain. Some are more prescriptive. The Centers for Disease Control and Prevention recommends three days.
DK: 3 days of "what"?
That said, Nelson called the Hopkins' approach an "excellent idea" and one he has tried to do. "It's a lot harder than it sounds because of the large number of procedures and the diversity of patient needs," he said.
"It's mind-boggling to me" that so many opioid-prescribing guidelines do not specify the procedure, Makary said. "An ingrown toenail is not the same as cardiac bypass surgery."
Kaiser Health News (KHN) is a national health policy news service. It is an editorially independent program of the Henry J. Kaiser Family Foundation which is not affiliated with Kaiser Permanente.
---
This information is not meant as medical advice. It is provided solely for education. Our practice would be pleased to discuss your unique circumstances and needs as they relate to these topics.
Give us a call at  410.602.3322  or email Lauri@DrDeanKane.com and make an appointment soon. We're located on Reservoir Circle just a block off the Baltimore beltway, convenient to greater Baltimore, Annapolis, the Eastern Shore, Southern Pennsylvania, Delaware and Carroll County.