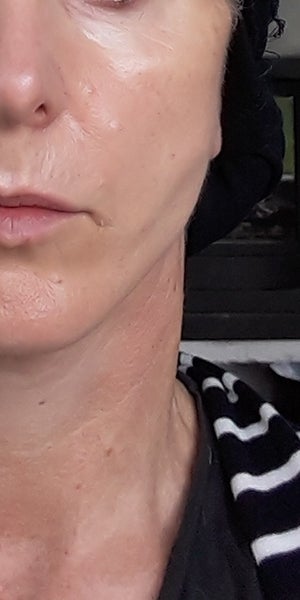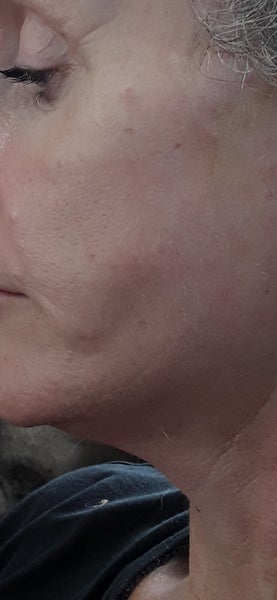 Q. Dent/hollow directly 3 weeks after facelift surgery, will it improve? Hello Doctors, just want your take on my "dent". I'm only 3 weeks after my facelift & I know patience is required but I've had this dent since the bandages have come off. My PS reckons it's either the suture which will dissolve or could be the layers of skin not settled yet & it will improve dramatically But sometimes my left cheek feels tight & a bit achy, sometimes the dent looks better & sometimes the same.
A. Thanks for sharing your photo! There are several reasons for such a "dent" or irregularity following facelift surgery including:
A collection of seroma (yellowish fluid) or blood or a combination
The desired upward lifting of underlying tissues (we call the SMAS) while the overlying skin drapes inferiorly
A suture which has snagged the overlying skin.
A you mentioned, "time is a virtue" and I would expect it to fully settle.
You should speak with your surgeon as to his recommendations for massage to gently hasten the healing and proper settling of tissues.
All the best!
Read more about similar topics:
This information is not meant as medical advice. It is provided solely for education. Our practice would be pleased to discuss your unique circumstances and needs as they relate to these topics.
Give us a call at  410.602.3322  or email Lauri@DrDeanKane.com and make an appointment soon. We're located on Reservoir Circle just a block off the Baltimore beltway, convenient to greater Baltimore, Annapolis, the Eastern Shore, Southern Pennsylvania, Delaware and Frederick.