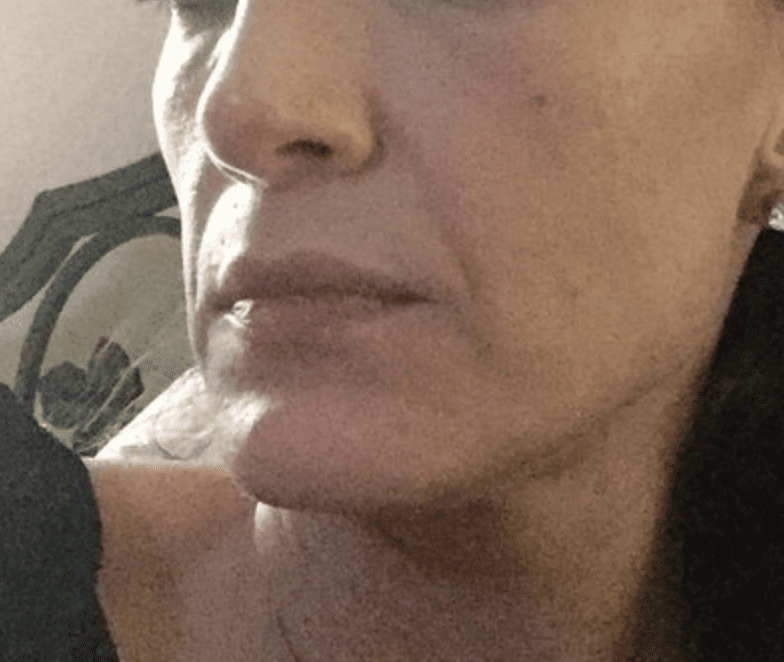 Q: Mid face lift? Cheek lift? Eyes? What should I do? I am thin and have a ton of extra skin on my face, which makes me look older. I've been told that a mid face lift and undereye surgery is the way to go, but I'm not sure. Aren't there different mid face lift options and different ways to do the procedure? Which one is best? How I avoid looking too tight or the PS not taking enough skin off? Are there different ways to minimize scaring too? I don't want fillers because they do not last long on me so surgery is way more cost effective for me.
A:  You appear to have a beautiful smile and nice but lax skin. You mention that you are thin. Lucky you in many ways but as you point out, this makes for facial skin laxity and descent of that skin in five waves creating the:
Lateral brow (LB) fold
Naso-jugal (NJ) fold
Naso-labial NL) fold
Marionette and jowl (MJ) fold
Mid neck fold
There are 4 layers of facial tissues to consider including the epidermis, dermis, fat and soft-tissues.
Some kind of skin and soft-tissue lifting procedure would be best for you.
-A mid-face lift elevates the lower eyelids and the tissues of the medial cheek to reduce the naso-jugal and naso-labial folds but will not significantly improve ​the jowl or neck.
A more traditional facelift is probably what is best for you with: 
        -an incision along the periphery of the tissues, over the tragus and in the creases of the ear, 
        -a suspension or re-positioning of the underlying soft tissues. I perform a high SMAS plication                 
         to elevate the NJ, NL, MJ folds.
        -a redraping of the skin with removal of skin excess.
– Silhouette InstaLift or brow lift for the LB fold
It is the epidermis and dermis which create the lines and wrinkles of the skin. Consider a Certified Obagi, ZO Skin Health Team for retinoids, skin rejuvenation, tightening and peels.
Everyone needs one or more layered improvement and in personalized combinations to achieve their optimal result. You can understand why it takes a talented individual, preferably a Board Certified Plastic Surgeon with great experience to evaluate your needs and find a plan that works best for you.
I hope this is helpful! All the best!
Read more about similar topics:
This information is not meant as medical advice. It is provided solely for education. Our practice would be pleased to discuss your unique circumstances and needs as they relate to these topics.
Give us a call at  410.602.3322  or email Lauri@DrDeanKane.com and make an appointment soon. We're located on Reservoir Circle just a block off the Baltimore beltway, convenient to greater Baltimore, Annapolis, the Eastern Shore, Southern Pennsylvania, Delaware and Frederick.