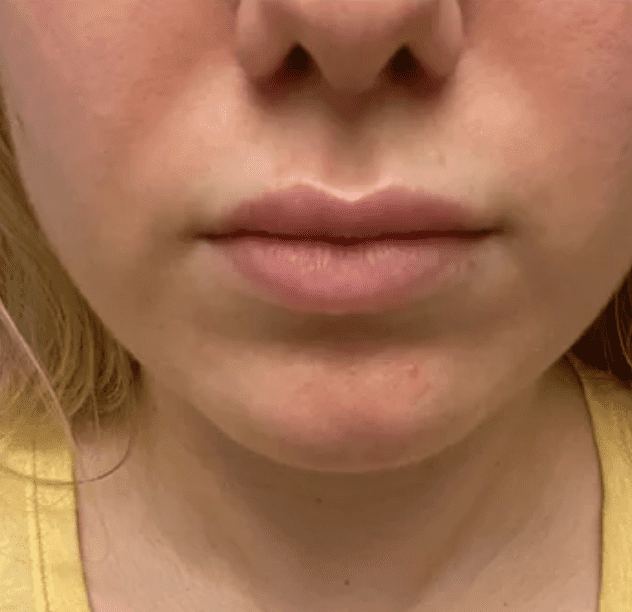 Q. I'm 27 and my face looks like it's beginning to droop around mouth. What permanent treatment will help? I am turning 28 later this year (fall 2020) and take good care of my skin. I only weigh about 135 (but do have a little bit more chubby cheeks/face. I'm noticing around my mouth area that it looks like skin is beginning to sag and droop down some. I do NOT want to have to get fillers for issues like these because that's just continued maintenance and $ every year. Is there a permanent mini lift or something that lasts a good number of years for mild sagging to prevent server sagging?
A. Thanks for sharing your photos. They do not serve as a full in-person consultation but do show a youthful and pretty face with the beginnings of facial skin and underlying soft tissue laxity. There are no permanent treatments. The longevity of the procedures primarily on the amount of collagen (and other structural skin molecules) you can stimulate for tightening. If you lose volume, longevity depends on whether you chose fat grafting vs stimulatory vs inactive filler substitute.
The beginnings of facial skin laxity start at about your age when collagen skin repair diminishes and passive skin aging relaxes downward. The web of fibrous compartments under the skin loses fat, stretches, separates and elongates forming 5 growing "waves" of skin at points of attachment, developing:
hooding along the eyes,
lower eyelid / cheek junction or tear trough / nasojugal fold
nasolabial fold,
lateral mouth commissure and marionette folds,
jowls and neck.
I would recommend that you consult with a Board Certified Plastic Surgeon experienced in non-invasive, minimally invasive and surgical options to provide a better understanding and expectations of the alternatives. With the limited information you have provided, consider:  
Non-invasive Zein Obagi, MD's, ZO Skin Health retinoids and skin care for exfoliation, skin tightening, cell turnover and stimulation of collagen. Then proceed with
Fillers, even though you feel they are temporary, are your next best value, minimally invasive and last over 1 year!

Gel fillers like Restylane and Juvederm have a great profile of millions of injections with pleasing results
Sculptra is a bio-active injectable which stimulates your cells to form more collagen and tightening
Fat as a filler is wonderful when it survives as it will continue to live for life.
Many other options are available but to me are way more than you need at this time. These include: lasers and peels, thread lifts and surgery. Each has its benefits and limitations so speak to a trustworthy and experienced advocate for your wellbeing! All the best!
---
Read more about similar topics:
This information is not meant as medical advice. It is provided solely for education. Our practice would be pleased to discuss your unique circumstances and needs as they relate to these topics.
Give us a call at  410.602.3322  or email Lauri@DrDeanKane.com and make an appointment soon. We're located on Reservoir Circle just a block off the Baltimore beltway, convenient to greater Baltimore, Annapolis, the Eastern Shore, Southern Pennsylvania, Delaware and Carroll County.