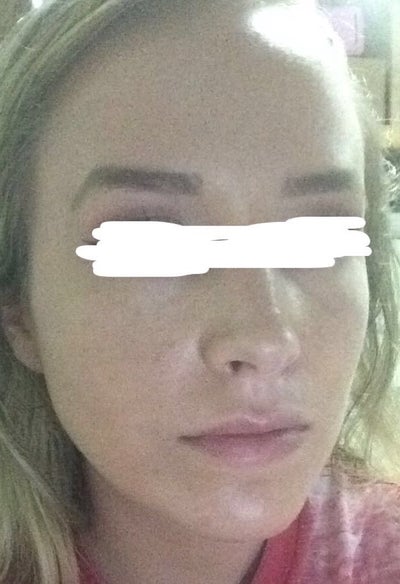 Q. 23, face sagging. Do I need a lift? I am 23 & have noticed a difference in my face around the mouth area and cheeks. I can't remember if I've always had these "sags" or if its age but it's been driving me crazy! Is there anything I can do to sort of lift the middle area of my face and under my mouth? I did notice that once my skin texture/acne got worse and more bumpy I started to look like I wasn't sagging. So could the sag look be coming from the bumpy texture of my skin or is it age & do I need a lift?
A. Thank you for sharing your photos. I would like to echo the rest; you appear stunning with gorgeous facial features and skin texture. There are many circadian changes that can affect the facial balance that you are critical of. As mentioned by Dr. Morgan, hormones, hydration, salt content, alcohol, sun injury and many other issues including weight loss may alter the shape and balance of your face and body.
In my opinion, you are not a candidate for facial surgery but may consider good facial hygiene, proper skin health and protection. Keep up a proper life style of non-smoking, moderate exercise, hydration, nutrient dense low calorie diet and protected exposure from sun and other environmental injurious effects.
The bumpiness associated from oil production and acne may have minimally inflamed your skin creating a tightening and gentle fill you were pleased with. This can be reproduced without acne and use of proper skin health stimulation with tretinoin. Please consult with a well-established and Certified ZO Skin Health Physician Team to provide for you proper evaluation and explanation of expected skin changes, aging changes and when it would be the proper times to consider minimally invasive options.
Again, as well said by Dr. Morgan, "enjoy your youth and beauty", find happiness from within. I wish you well!
Read more about similar topics:
This information is not meant as medical advice. It is provided solely for education. Our practice would be pleased to discuss your unique circumstances and needs as they relate to these topics.
Give us a call at  410.602.3322  or email Lauri@DrDeanKane.com and make an appointment soon. We're located on Reservoir Circle just a block off the Baltimore beltway, convenient to greater Baltimore, Annapolis, the Eastern Shore, Southern Pennsylvania, Delaware and Carroll County.