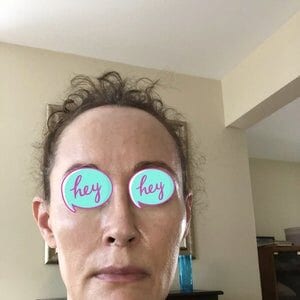 Q: I am 58 year old female in very good health. I am seeing the progression of the aging process and I am not sure which option is best to reduce early jowls, and add volume. I am concerned that Sculptra and skin tightening devices will create scar tissue under my skin making a facelift harder in the future. Any advice? Thanks in advance for your help.
A: Thanks for sharing your photo. Your question is intuitive to understanding of the anti-aging process and options for it.
Following the age of 30, collagen production passively diminishes and the volume of our skin and soft tissues declines producing the facial folds (nasojugal, nasolabial, lateral commissures and marionette). The 3 non-surgical anti-aging options include:
Volume replacement: fillers and fat
Lifting: suspension sutures
Tightening: Sculptra, RF, laser, peels, retinoids
Each of these options produces a differing magnitude of collagen regeneration but no skin excess removal. A facelift uses many of the above techniques with the greatest amount of collagen, ie. scar production and the advantage of skin excess removal. For the experienced surgeon, the limited amount of scar produced by the above alternatives will not deter nor add complexity to a facelift.
Please consult with a Board Certified Plastic Surgeon with the full breadth experience of the above to evaluate and recommend what is best for you. I wish you all the best.
---
Read more about similar topics:
Making the Decision to Get a Facelift
Skin ZO Obagi Facials and Peels
This information is not meant as medical advice. It is provided solely for education. Our practice would be pleased to discuss your unique circumstances and needs as they relate to these topics.
Give us a call at (410) 602-3322 or email Lauri@DrDeanKane.com and make an appointment soon. We're located on Reservoir Circle just a block off the Baltimore beltway, convenient to greater Baltimore, Annapolis, the Eastern Shore, Southern Pennsylvania, Delaware and Carroll County.