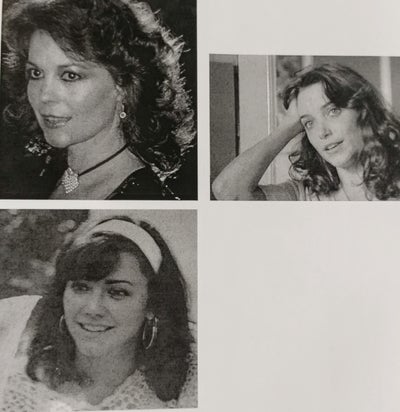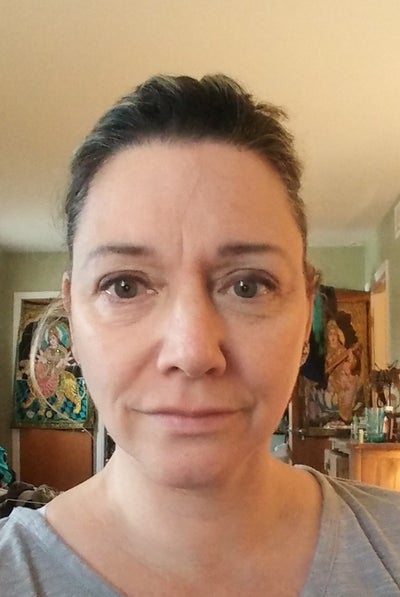 ¿Qué puedo hacer a corto plazo para mejorar mi apariencia (por menos de $ 5K) mientras ahorro para un lavado levantamiento de cara?
¡Solía ser tan sexy! LOL! La gente solía decirme que parecía Karen Allen o Natalie Wood. ¡Ahora que llegué a 50, no tanto! Quiero un rejuvenecimiento facial que se vea natural. Quiero que mi 50 sea un fabuloso 50.  Mi principal preocupación es la laxitud en el "puente",  el área de la nariz / ojo y la mandíbula, así como los huecos debajo de los ojos.  Como mencioné anteriormente, me gustaría encontrar un tratamiento eficaz a corto plazo para mejorar mi apariencia mientras ahorro fondos para un lavado levantamiento de cara. ¿Cuál será mi mejor apuesta? ¡Gracias! 
Opciones de bajo costo para estimular el rejuvenecimiento facial
Thanks for sharing your photos with us! 
 Érase una vez que todos teníamos caras llenas y alegres y enseñamos piel sin manchas. Como dicen, "la vida y el envejecimiento se interponen en el camino".
Los comienzos de la laxitud de la piel facial comienzan cuando la reparación de la piel disminuye y el envejecimiento pasivo de la piel se relaja hacia abajo
La piel se estira y se alarga. La grasa facial y los tejidos blandos se atrofian y descienden. Nuestras características faciales desarrollan 5 "ondas" crecientes en puntos de unión como el:
capucha a lo largo de los ojos
unión del párpado inferior / la mejilla o lagrima / pliegue nasojugal
pliegue nasolabial
comisura lateral de la boca y pliegues de marioneta
papada y cuello
Como no tengo la ventaja de examinarlo, espero que la información a continuación le ayude.
Mis recomendaciones inmediatas son obtener una consulta con un Cirujano Plástico con certificación y con talento con amplias habilidades.  He incluido algunas estimaciones aproximadas para considerar en su presupuesto:
Apretamiento no quirúrgico de la piel con el régimen Obagi ZO Skin Health Rx ($ 250 a 500) y peelings químicos ($500 to $2500),
Inyectables mínimamente invasivos que incluyen rellenos ($ 600 a $ 1000 cada cc) y / o injerto de grasa ($ 1200 a $ 3000), y
Botox / Dysport ($500 to $750),
Suspensión mínimamente invasiva de tejidos blandos y piel (Silhouette InstaLift)  ($ 2500 a $ 5000)
Los estiramientos faciales varían según las habilidades del cirujano y sus necesidades y deseos en todo el país (planifique gastar $ 8-15,000). Puede agregarse una platismaplastia en el cuello ($ 3-5000) 
¡No olvides proteger tu piel de los elementos!  Los bloqueadores UV, los antioxidantes, el control de la pigmentación y la reducción del acné / aceite mantendrán y protegerán sus esfuerzos de rejuvenecimiento de la piel. ¡Consulte con un especialista certificado de ZO Skin Health!
Espero esto sea útil.  ¡Felicidades!
https://drdeankane.com/?s=aging , https://drdeankane.com/?s=folds+and+wrinkles
Sinceramente,
Dean Kane, MD, FACS
AVISO DE CONFIDENCILIDAD
Este mensaje transmitido electrónicamente de la Practica medica de Dean P. Kane, MD, FACS, PA puede contener información de salud privada.  Dicha información no puede ser cifrado y por lo tanto disponible para otro poder ver.  Tal información puede también ser privilegiado, confidencial, y protegido de la divulgación bajo la ley aplicable.  Utilice discreción usando este tipo de transmisión de información.  Si el lector de este mensaje no es la persona indicada o la persona responsable a entregar el mensaje a la persona indicada, tu estas notificado que cualquier difusión, distribución, o copia de esta comunicación está estrictamente prohibida.  Si ha recibido esta comunicación por error, por favor responda al remitente que ha recibido el mensaje por error y elimine el mensaje o notifíquenos inmediatamente llamándonos al 410-602-3322. Gracias