All of a sudden, do you look ten years older than you feel with wrinkles covering your face? Aging can be unkind like that, covering your beautiful face with wrinkles, enlarged pores, pigmentation, folds and sagging skin. Fortunately, there are surgical and non-surgical ways to counteract the effects of aging. There are two kinds of facelifts: liquid facelifts (non-surgical) and surgical facelifts. Yielding similar results and very different procedures, it can be confusing to identify which facelift may be right for you. Fortunately, Dr. Dean Kane is a board certified plastic surgeon and experienced in both procedures and can help you with your decision.
Liquid Facelifts
If you know anything about Botox, you probably know a lot more than you think about Liquid Facelifts. A liquid facelift is similar to Botox in many ways. It is a 'local' procedure where fillers such as Restylane, Perlane, Juvederm, Sculptra or Radiesse are injected into the skin to reduce the appearance of wrinkles. The different fillers work in different ways. To fill and plump the skin there is gel fillers (hyaluronic acid): Restylane, Perlane, Juvederm.  However,  Sculptra works by stimulating your own collagen to plump and fill. When tightening is needed for the skin,  Vitamin A lotions such as Retin-A and retinols are used as a daily regiment at home. In office procedures such as fractionated lasers (Fraxel, Pixel) or deep chemical peels are recommended. To even and lighten skin tones and colors, hydroquinone, IPL, VI Peel, ZO Peels are the procedures of choice. A liquid facelift can quickly and safely restore your youthful look by camouflaging the effects of aging. This procedure is relatively low risk and an excellent idea if you are looking for quick and easy results to smooth out some wrinkles. While a liquid facelift is a less expensive than a surgical one, a downside to this procedure is that it is not as long lasting as a surgical facelift. The fillers generally last up to a year. The ideal candidate for this procedure is anyone with wrinkles; you are never too old or too young for this procedure.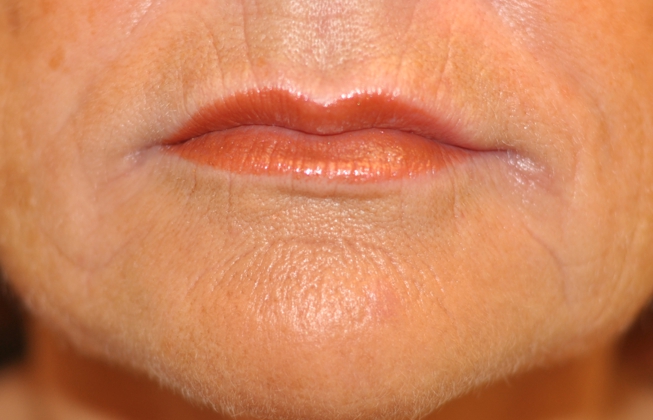 Surgical Facelifts
A surgical facelift is a long term solution to the aging process. Surgery is done to redrape the skin and underlying soft tissues reduce the signs of aging that are present in the face and neck.  While it will not stop the aging process, it can correct the signs of aging that are already present. A surgical facelift will tighten the skin on your face improving your elasticity and removing the appearance of wrinkles. Mild thickening of the neck may be improved with mini-liposuction-contouring or lifted with a neck suspension. With minor looseness of the jowls, a "face-tuck" may be right for you. More skin laxity requires more skin removal and therefore longer scars. The mini-facelift keeps the incisions inside and behind the ear achieving a lifting and tightening of the cheeks, jowls, neck and skin. A face and neck lift further slings the neck upward for a crisp neck and jaw line, fully elevated cheeks and the best redraping of the skin. The ideal candidate for a surgical facelift is someone who already shows obvious signs of aging and longs to look youthful again, or someone who just lost a lot of weight and now has excess skin in their face.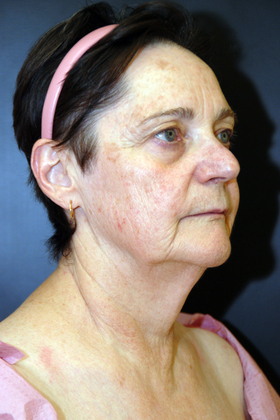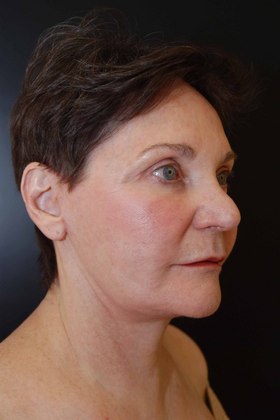 The two options are not exclusive of each other. Liquid facelifts are perfect for the younger woman with no down time wishing for facial texture tightening or plumping and blending or evening the suns damages to the skin. Following a facelift, the liquid facelift provides continuous tightening to lengthen the longevity of the lifted skin. To learn more about all your facelift choices in Baltimore — surgical, liquid and otherwise — contact the Center for Cosmetic Surgery & MediSpa. Call us at 
410.602.3322
 or 
request an appointment
 online with Dr. Dean Kane. Dr. Kane and Lauri Kane look forward to welcoming you to their office on Reservoir Circle inBaltimore, serving Delaware, the Eastern Shore and southern Pennsylvania as well as Maryland communities like Annapolis.