Your skin is the largest organ in your body. Therefore, it is important to take care of it. A facial or a skin peel is one of the easiest ways to do so. When done properly, a facial or skin peel can clean, exfoliate and nourish the skin, providing you with a clear well-hydrated complexion. With so many options out there, it can be difficult to decide which treatment is right for you. An important fact to know is that, you are never too young or old to get a skin peel or a facial and they are perfect for people with all skin colors.  With so many options, it can be confusing to decide what kind of facials or peels to select from. At the office of Dr. Dean Kane, they have two highly experienced estheticians that will guide you to select the facial or peel that is perfect for your skin type and needs.
The Plastic Surgeon's Facial
The plastic surgeon's facial is a one-hour therapeutic facial designed to produce deep cleaning, stimulation, exfoliation, toning and supreme hydration. A plastic surgeon's facial can leave your face with a vibrant glow by shedding layers of skin and improving the overall condition of your skin. During the facial, a rotary brush will thoroughly clean the skin and pores, followed by a diamond tip wand performing a microdermabrasion to gently exfoliate the dead layers of skin. Next, a special anti-oxidant mask is applied to the skin to provide protection from aging and resistance to the damaging effects of the sun. Then, a sonic infuser massages a hydrating cream into the face. The final step is a relaxing scalp, neck and face massage. The plastic surgeon's facial is considered to be the ultimate facial for pampering and therapeutic rejuvenation of the face and skin.
Summer Dual Refresher
Looking to battle signs of aging and the effects of the sun, the summer dual refresher is a facial that firms and rejuvenates the skin smoothing the skin. Beginning with an enzyme peel to remove dead skin cells, this facial then thoroughly exfoliates the skin to counteract the damaging effects of the sun. Lastly, a cooling hydration mask is applied to the skin to reduce puffiness and rejuvenate tired skin from overexposure to the sun. The summer dual refresher will leave your skin polished, buffed and silky smooth.
Microdermabrasion Peel Facial
Has your complexion been looking a little dull? A microdermabrasion peel facial is a combination physical and chemical rapid exfoliation treatment that will smooth your face for an instant glow and even skin tone. This type of facial is perfect for on the go patients who are seeking facial rejuvenation. The microdermabrasion peel facial provides you with gentle cleansing, facial mask and a massage. This treatment provides you with a brighter, softer complexion.
Deluxe Anti-Aging Treatment
The deluxe anti-aging treatment is a great facial to repair some of the effects of aging. People with all skin types can benefit from an anti-aging treatment regardless of age. The treatment begins with a highly-individualized facial which includes a gentle exfoliation followed by a custom facial mask and aromatherapy massage. As a bonus, this facial also comes with a hydrating hand or foot massage.
Chemical Peels
A chemical peel is an excellent way to rejuvenate and refresh the appearance of aging on your skin. A special solution containing glycolic acid, trichloroacetic acid or liquid nitrogen is applied to the skin to remove damaged layers and expose the fresh unblemished layers of skin. This treatment is great for someone with acne because the solution lifts layers of the skin that blocks the pores.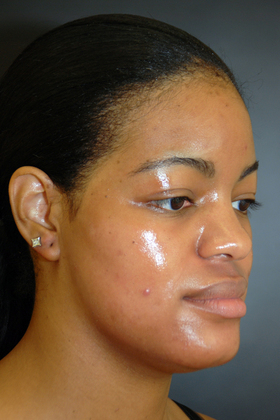 Epi-peel ®
This is the ultimate peel for someone who is trying to achieve silky smooth skin. The epi-peel ® treatment exfoliates layers of dead skin that disrupt the natural glow of your skin. This treatment also removes facial hair.
Acne Peel
Salicylic acid is a great tool for clearing up acne on the skin. The acne peel is combined with Oxy-Mist therapy to speed up skin recovery. This is perfect for a teenager who is prone to acne breakouts.
Retinol Peel
A retinol peel dramatically improves the skins tone and texture. The exfoliation minimizes dark sun spots, sun damage and even fine lines. This type of peel is perfect if you are not an ideal candidate for laser skin treatments. A retinol peel is an acne peel using a combination of retinoic acid with Alpha Hydroxy Acids and Resorcinol, to safely remove the outer layers of dead skin which can clog your pores and cause acne. In addition to controlling acne, a retinol peel can also provide excellent anti-aging results.
Illuminize Peel
For an immediate glow to your skin, an illuminize peel provides just that. This gentle chemical peel will leave your skin looking radiant without any redness, flaking or peeling.
VI Peel
This is fast peel that leaves you with bright, beautiful, youthful skin within a week of the treatment. This is great for anti-aging as it reduces fine lines, wrinkles and lightens pigmentation problems you may have. This is a great peel for reversing the effects of sun damage and acne. After receiving a VI peel, you can expect to have glowing and tighter skin within a week! What is better than a facial? Winning one for Mom. Enter this month's Facebook contest for a chance to win a free pampering facial for your mom to relax, rejuvenate and enjoy this mother's day. To learn more about all your facial and skin peel options in Baltimore, contact the Center for Cosmetic Surgery & MediSpa. Call us at 410.602.3322 or 
request an appointment
 online with Dr. Dean Kane. He and Lauri Kane look forward to welcoming you to their office on Reservoir Circle in Baltimore, serving Delaware, the Eastern Shore and southern Pennsylvania as well as Maryland communities like Annapolis.