THE SMOOTH COUPLE SPECIAL: Laser Hair Removal – buy 1 large area and get 1 small area free or buy 1 small area and get second small area 50% Off, must be of equal or lesser value.  Large areas are $1800 and up for packages of 5 Tx (examples: Men's backs, Women's legs, Full Brazilian).  Small areas are up to  $700 for packages of 5 Tx (examples: standard bikini, underarms, lip or chin).  Pre-purchased treatments must be used within 1 year of purchase date and expire 1 year from date of purchase. Cannot be combined with other offers. Other restrictions may apply. Expires February 28, 2018.
In our Baltimore Center for Cosmetic Surgery and Medspa, Dr. Dean and Lauri Kane have recognized the need to offer laser and skin care treatments that are especially appropriate for taking care of skin issues for women and men of all shades of color. This is particular true when it comes to laser hair removal as there is a risk that some lasers can cause serious pigment and burn issues for people of darker complexions.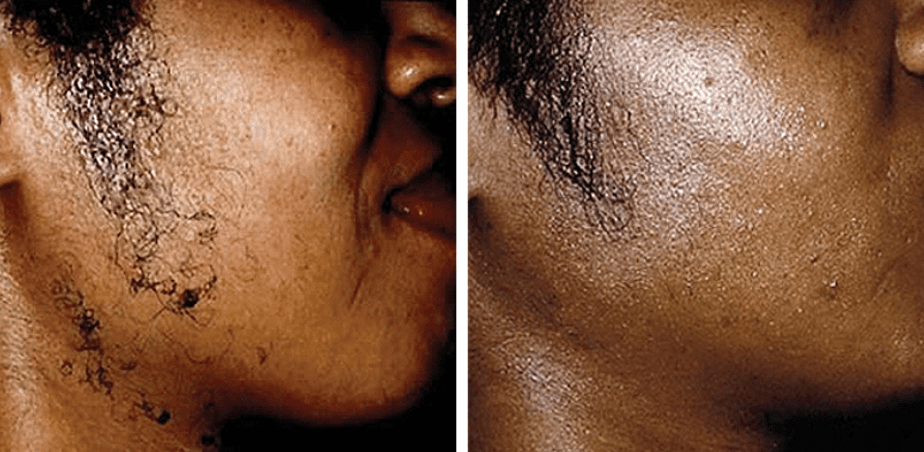 In our Medspa, Dr. Dean Kane has for over 10 years had two distinct laser hair removal machines. One is the Candela Gentle Lase which treats men and women who are white and fair complexion. For people who have darker shades of skin and descend from Mediterranean, Middle East, Asia and Africa, we offer the Candela Yag. The distinctions are the wavelengths of light and potential to cause heat on the skin. In both lasers, a puff of Freon gas is emitted with every pulse to cool the skin at the same time the lasers zap the hair follicle. This cooling gas provides a dual action of greater comfort and reduction of risk of pigmentation problems for all patients.
Laser Hair is the process of permanently destroying the hair follicle so that a hair cannot grow again. The laser wavelength identifies the dark color of the hair inside the follicle and destroys it. For people with light color hair such as blond, gray and light red the lasers will not work as the hair color is too light for the laser wavelength to identify.
Laser hair removal requires a minimum of 5 treatments or more to get the majority of hair permanently destroyed. Age, thickness of hair growth, hormonal levels all affect hair growth which ultimately affects the final results. A young growing teenage girl or boy with hormones coming into play will require much more treatments than a 40 to 50 year old individual whose hair is typically starting to naturally thin and reduce due to their older age and diminished hormones.
Laser hair procedures are typically done in packages of 5 treatments done 6 weeks apart which follows the natural hair growth cycle. Individual Touch ups treatments are recommended after these 5 treatments if the majority of hair has been permanently reduced. But again, there are times when another package of 5 is needed if the person is starting out with very thick and fast growing hair.
Laser hair removal has been a very successful procedure offered in our medspa. For women the most common areas treated are facial hair, underarms, bikini and Brazilian laser hair. Full Leg and arms are also offered as well. For men, laser hair of the neck, backs, shoulders and chests are the most treated areas.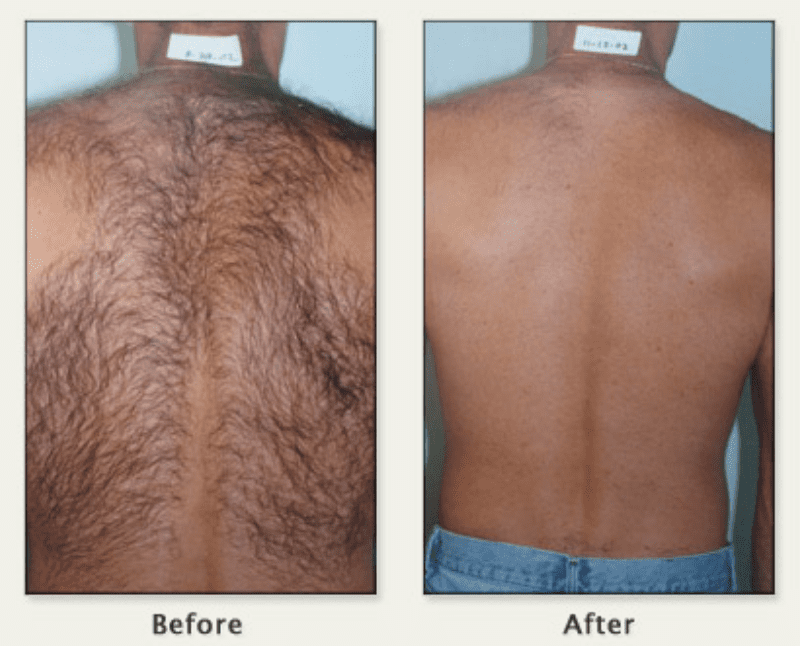 In our Medspa we often offer extra special pricing when more than one package is purchased and a patients wants multiple areas of the face and body performed. Most important is an evaluation with our Medspa staff to identify what will most likely be the number of treatments needed to achieve the desired effect. Give us a call today (410) 602-3322 or email Lauri@DrDeanKane.com  to set up your evaluation and learn the special pricing we are offering. We have more information on our website at www.DrDeanKane.com.
This information is not meant as medical advice. It is provided solely for education. Our practice would be pleased to discuss your unique circumstances and needs as they relate to these topics.
Give us a call at  (410) 602-3322  or email Lauri@DrDeanKane.com and make an appointment soon. We're located on Reservoir Circle just a block off the Baltimore beltway, convenient to greater Baltimore, Annapolis, the Eastern Shore, Southern Pennsylvania, Delaware and Carroll County.
(Above images courtesty of Good Day Skin UK and Laser Hair Pittsburg.)