Dr. Dean Kane Q & A.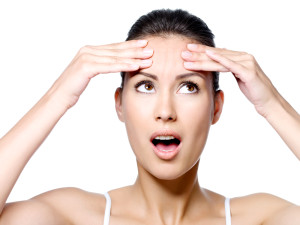 Q. Went for a consult today for filler and not sure if it would help? I don't know if I would be better off doing a mini facelift or lower lid surgery rather then fillers? She mentioned 2 syringes of Voluma in my cheeks and a little in under eye hollows. I know I need marionette lines filled too. I just turned 48 but really see the loss in facial volume. I look very tired and droopy. A. ​Thank you for sharing your photos! You may wish to explore the journey my wife went through with the same concerns. See https://drdeankane.com/lauris-beauty-tips-experiences/  . There is a host of reasons choosing one direction or the other. Based on the limited photos you have provided, my suspicion is you will not be happy until you get a lift. ​Why is this?
​Fillers volumized a small area, like a cheek. They do not pull tissues upward and suspend them. Think of filling your breasts vs using a bra. Implants and fillers…fill loose extra skin, they do not lift like a bra.
​This is not to say fillers won't help you or tide you over until you are ready for a lift but thinner women, as you appear in the photos wish to stay thinner and perkier and not fuller without lift.
​Lifts also remove aging, sagging or lax skin. Fillers will fill, stretch and with gravity and further aging add to sagging.
​Recovery is another factor. Other than bruising and swelling following fillers, you can return to most activities the day of injectibles or the next. Lifts will limit your activities for 2 to 6 or more weeks depending on your surgeon's recommendations.
​As you noted in your inquiry, cost will be a factor. 2 Voluma for the cheeks, 1-2 fillers more for the under eye hollows and more for the nasolabial folds. Now you are fuller, not necessarily evenly contoured and it lasts for only 1-2 years. And this may not be enough to properly fill and balance your facial features.
Yes, fillers will help but for the cost, consider starting with a facelift and SMASplasty, neck undermining with neck suspension and then when all is settled touch up with fillers. ​ ​Don't forget to stimulate your skin to hydrate and tighten with the use of a pharmacologic skin program like ZO (Obagi 2nd generation) Skin Health to maintain your investment! ​ ​I believe you should consult with a well experienced, Board Certified Plastic Surgeon and / or Facial ENT who provides all surgical and injectible services so you may proceed with a less biased recommendation. ​ ​I hope this has been helpful. All the best!