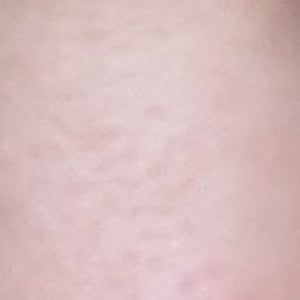 Q: What is the best option for dynamic wrinkles under eyes?
Hello, I'm wondering what the best option is to treat dynamic under eye wrinkles. I'm 31 years old and don't really have any static wrinkles in that area and don't suffer from much hollowness (maybe just ever so slightly). I feel a bit hesitant about Botox so close to my eyes and fear complications. Are there any good alternatives? Possibly laser? I've read that fillers don't help with dynamic wrinkles, but what about RHA? Thank you in advance for your help.
A: Thank you for sharing your photo.  You appear to be squinting, causing the skin immediately under the lower eyelashes to bunch and the orbicularis oculi muscle to tighten against the eyeball. Without a in-person evaluation, I cannot perceive significant muscle thickening and would therefore defer from "botox" of the lower lid muscle. I cannot determine your lower lid skin laxity or "snap reflex" and would not consider surgical excision at this time. You may consider tightening the lower eyelid skin with tretinoin therapy and a TCA peel or a laser or radio-frequency device.
Please consult with a well experienced Board Certified Plastic Surgeon or Cosmetic Ophthalmologist for the above concern. I wish you well.
https://drdeankane.com/plastic-surgeon-dr-dean-kane-of-baltimore-answers-question-regarding-droopy-eyelids-and-bags/