Sculptra for me remains the go-to service. When I started at  62 the visible gratification was so pleasing. Dr. Kane reminded me that it would take upwards of 3 months to begin seeing results with new collagen production. The volume replacement gave my skin a tighter appearance and my marionette lines were gone. My face had a more supple, youthful appearance.
Now that I am 68, I look back at how easy and safe it has been to maintain that volume and skin tightness. The first session set the foundation, then I waited six weeks, the second session supported the process of building continuous collagen for firming and tightening the skin…I often said " I wish this would have been around when I was fifty.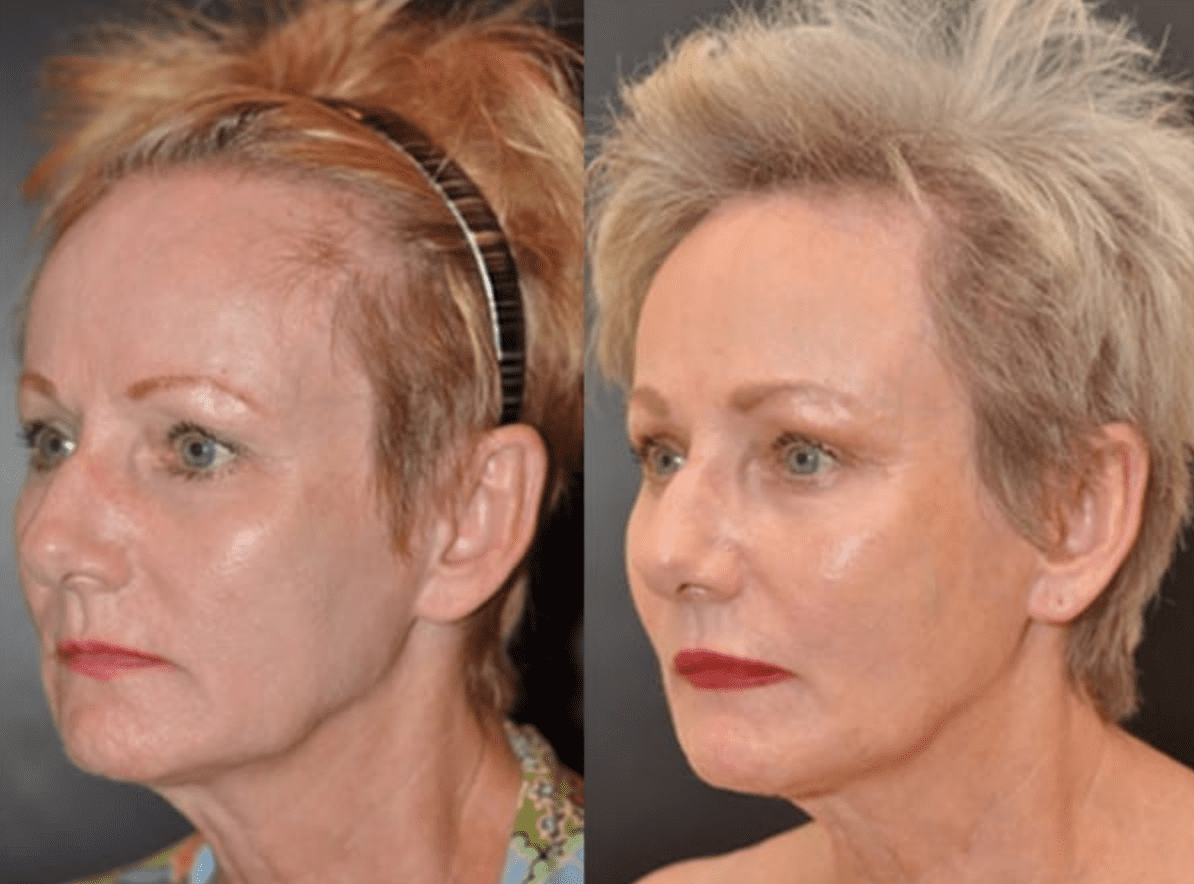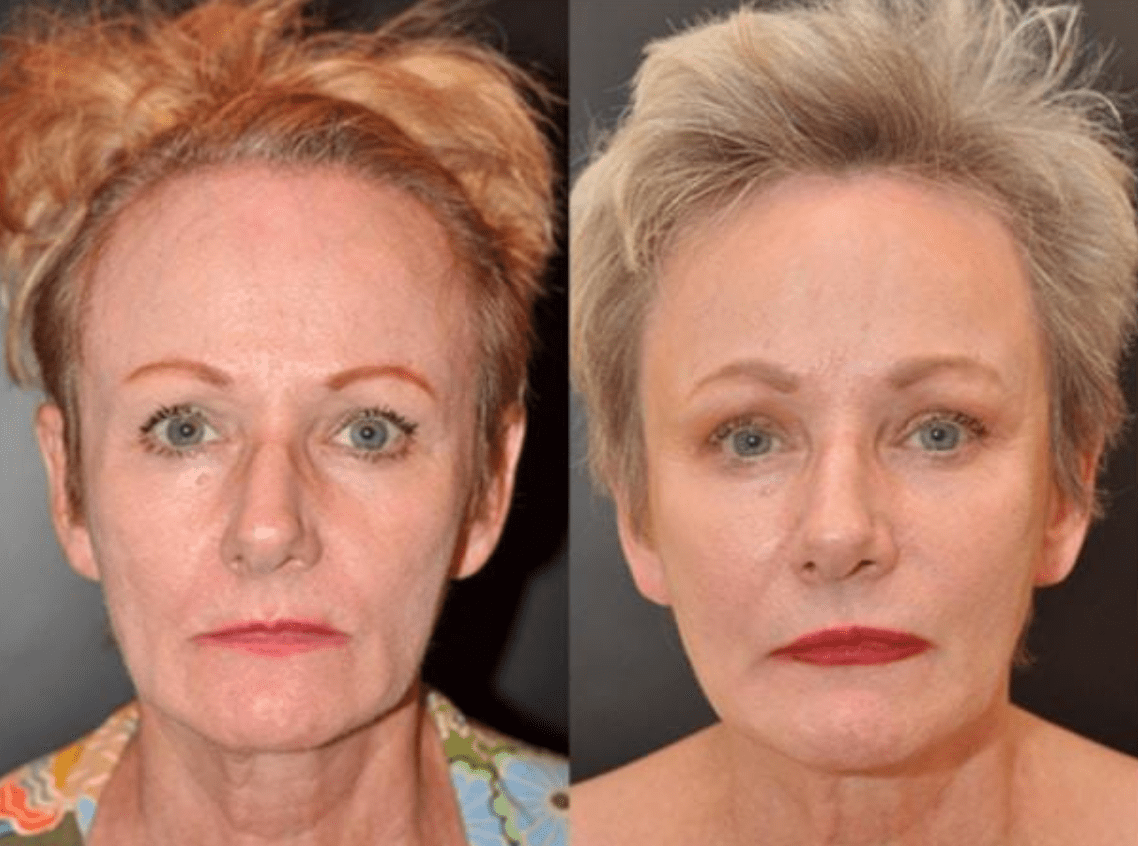 When you see my photos the skin enhancement is natural-looking. We have come a long way baby! During the early years lingering bruising and discomfort were apart of the mix. My annual touch up is both fast with little to no bruising. Dr. Kane's technique and approach offer a treatment that is comfortable and corrective.
This entire procedure is about slowing down the aging process. For me, it remains a feel-good sensation. The typical signs of aging, loss of skins elasticity, jowling, an uneven jawline, droopy mouth are gone and one step better,  Sculptra has the ability to smooth imperfections in the skin and as as a skincare specialist, it is one of the benefits I enjoy. My life has been about the outdoors, so if I am hiking or playing golf, I am always challenging the health of my skin. Our patients always ask what is easy and corrective and safe for the skin. So a healthy look needs regular exfoliation with  RetinA, retinols, home maintenance that includes skin nourishment and sun protection, along with my go to collagen builders…Sculptra and MicroNeedling.
---
Read more about similar topics:
Non-surgical Facial Rejuvenation
This information is not meant as medical advice. It is provided solely for education. Our practice would be pleased to discuss your unique circumstances and needs as they relate to these topics.
Give us a call at  410.602.3322  or email Lauri@DrDeanKane.com and make an appointment soon. We're located on Reservoir Circle just a block off the Baltimore beltway, convenient to greater Baltimore, Annapolis, the Eastern Shore, Southern Pennsylvania, Delaware and Carroll County.