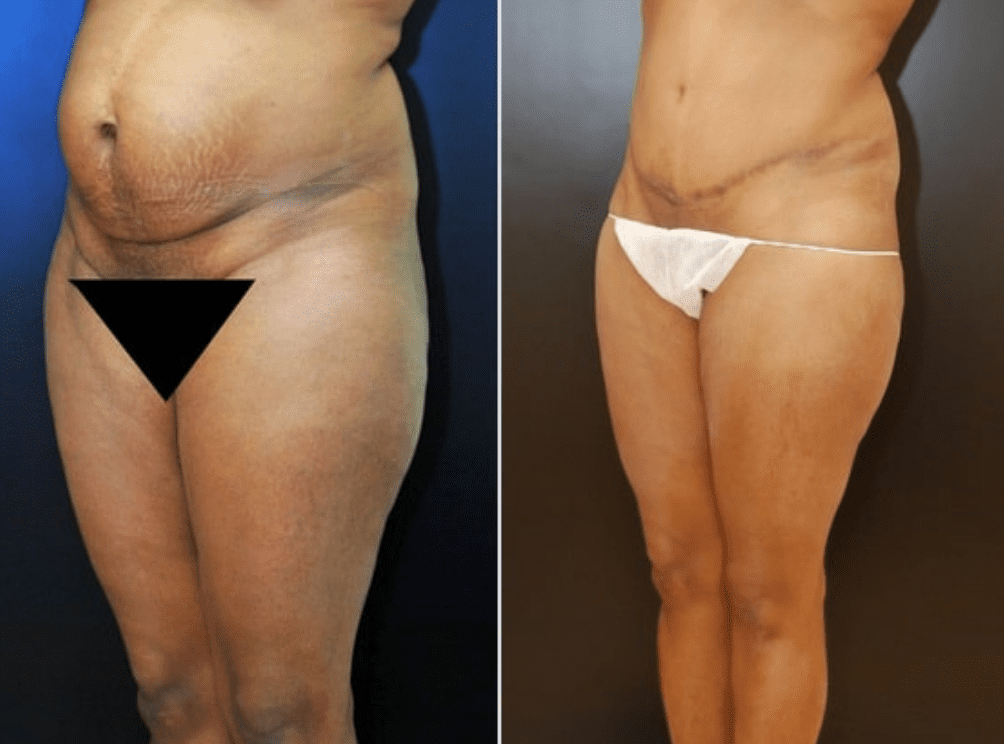 Q. Is it normal for pubic area to be higher after a tummy tuck? I had my tummy tuck over 3 months ago, and my pubic area (mons I think it's called), is significantly higher than it was pre surgery. My doctor told me this was a possibility but I thought he said it was uncommon for it to be significant enough to notice.
A. The mon's pubis as you correctly called the mound over the pubic bone is typically thicker than or equal to the tummy thickness between it and the umbilicus. A crease or scar just above the mons can cause thickness variations. If you have significant laxity in the lower tummy, the mons will descent and project more, giving a fuller look too. Many patients will consider CoolSculpting or Lipocontouring of the area to provide the fullness and projection they wish.
At the time of a tummy tuck, the mons fullness may be lipocontoured or reduced by excision to approximate the abdominoplasty flap thickness it is attached too. It should also be "pulled" upward to stretch and therefore thin the thickness as well. Following the surgery, you can expect swelling to last 3 to 12 months and consider CoolSculpting or Liposuction to improve the contour.
I hope this is helpful. All the best!
Read more about similar topics:
Tummy Tuck and the Mon's Pubis
This information is not meant as medical advice. It is provided solely for education. Our practice would be pleased to discuss your unique circumstances and needs as they relate to these topics.
Give us a call at  410.602.3322  or email Lauri@DrDeanKane.com and make an appointment soon. We're located on Reservoir Circle just a block off the Baltimore beltway, convenient to greater Baltimore, Annapolis, the Eastern Shore, Southern Pennsylvania, Delaware and Carroll County.