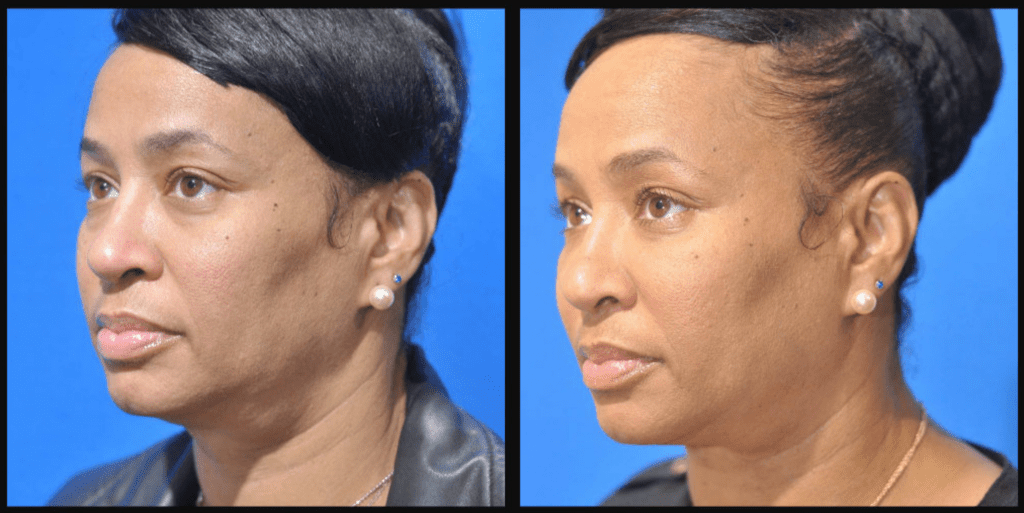 Q. Best treatment for hollowness? Sculptra or fat grafting? The areas I like to treat are under the eyes, NLs, buccal area and some asymmetry on the right jaw. Which is the better procedure? Will fat continue to absorb at one year? And will being an active runner affect results of either procedure?
A. The answer is simple, "all of the above".
This question cannot be answered without a in-person consultation and proper selection for your needs. There are too many factors to review including:
Where is the hollowness versus volume loss and re-distribution? Tear Trough, middle cheek, sub-malar hollow, temple….
How is your skin tone? Are there fine lines and wrinkles or folds under the eyes and cheeks?
What is your budget?
What are your expectations? Immediacy of results? Duration and long-term results?
When you retain your weight, do these areas remain hollow?
What is your downtime?
etc. 
Sculptra is a biostimulant. It's goal is to add firmness, hydration, elasticity and tension. The effect is to "shrink-wrap" the skin and stimulate senescent fibroblasts to produce more collagen and other structural molecules of the skin and soft-tissues. 
Fat is a volumizing filler. It expands the tissues. The majority of the fat grafted will not survive but what does survive after 3 months follows the normal variation of weight changes particularly seen in active athletes. 
Hyaluronic acid fillers are gels made of one particular molecule made from the fibroblast. They provide a structural lattice and attract water to maintain their volume for about 1 year.
This background and a proper evaluation by a skilled, experienced, Board Certified Plastic Surgeon should provide help in making your decision for your care. I hope this is helpful! Good luck on this journey. 
Read more about similar topics:
This information is not meant as medical advice. It is provided solely for education. Our practice would be pleased to discuss your unique circumstances and needs as they relate to these topics.
Give us a call at  410.602.3322  or email Lauri@DrDeanKane.com and make an appointment soon. We're located on Reservoir Circle just a block off the Baltimore beltway, convenient to greater Baltimore, Annapolis, the Eastern Shore, Southern Pennsylvania, Delaware and Carroll County.