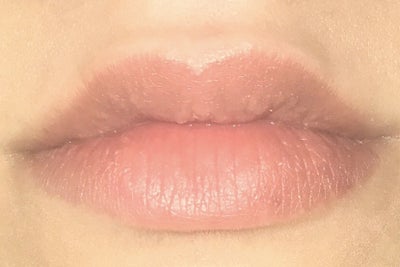 Q. Would 0.5 ml syringe of Restylane be enough to fill my lips? I want my top lip to be more full but subtle looking, I don't want them to look like duck lips. With that being said, would half of a syringe be enough to fill out the look I want? Also, around what price is correct for 0.5 ml of Restylane.
A. Thanks for sharing your photo. "Beauty is in the eye of the beholder" and your lip shape is beautiful. 
When injecting the lips, several actions occur including:
the volume of the filler injected, and volume increase due to the hydrophillic (water attracting) response of the gel, 
muscle response to the xylocaine causing weakness and muscle pout for 1-24 hours,
IgE, IgA, histamine and other inflammatory swelling for 1-3 days.
I agree that 0.5 cc of Restylane would add enough volume to expand the vermillion creasing. You can easily return for more if you like it and wish move lip volume. Filler to only one lip will appear distorted due to #2 and #3 above , use a bit of the 0.5 cc Restylane in the lower lip as well. 
Read more about similar topics:
This information is not meant as medical advice. It is provided solely for education. Our practice would be pleased to discuss your unique circumstances and needs as they relate to these topics.
Give us a call at  410.602.3322  or email Lauri@DrDeanKane.com and make an appointment soon. We're located on Reservoir Circle just a block off the Baltimore beltway, convenient to greater Baltimore, Annapolis, the Eastern Shore, Southern Pennsylvania, Delaware and Carroll County.