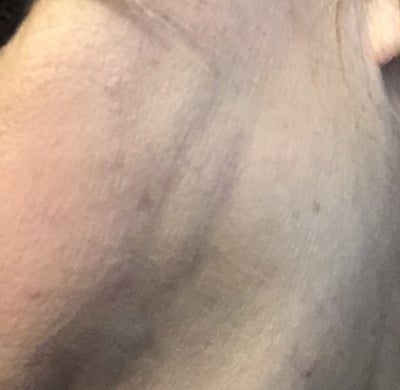 Q. I have lines in my cheeks where the Instalift was done. It's been a year. What can I do? I tried PRP and radio frequency but they are still visible . I'm in my late 50,s . Any experience with this problem? Visible with facial movement , not as much a rest . Any suggestions would be appreciated.
A. Thanks for sharing your photo, it is helpful. Silhouette InstaLift (SIL) is following some of the same problems as Contour Threads. That is the ThreadLift inserter is placing the sutures to superfical in the subcutaneous plane. Since SIL​'s will dissolve about now,  1 year and continue to stimulate collagen for up to another year, I can recommend:
Reevaluation by your SIL injector for recommendations
Consultation by a Board Certified Plastic Surgeon with skills and experience in ThreadLifting and problems
Iced massage across and along the fold(s)
Removal of any remaining suture
Subcision to release the skin from the lifted deeper tissues
No RF, Ultrasound or any energy devices which stimulate more scar/collagen production in these areas for another year
Use of hashed or meshed superficial PDO micro-threads at the dermal layer to tighten the skin
I suspect this will improve over the next 1-2 years.
---
Read more about similar topics:
This information is not meant as medical advice. It is provided solely for education. Our practice would be pleased to discuss your unique circumstances and needs as they relate to these topics.
Give us a call at  410.602.3322  or email Lauri@DrDeanKane.com and make an appointment soon. We're located on Reservoir Circle just a block off the Baltimore beltway, convenient to greater Baltimore, Annapolis, the Eastern Shore, Southern Pennsylvania, Delaware and Carroll County.