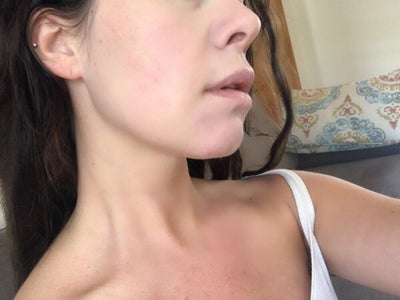 Q. Could a facelift fix the sagging and old looking face? I recently lost weight and my face been feeling and looking very saggy. I am 35 is a facelift could be the best option?
A. Thanks for sharing your photos! Other than moderate cheek fat loss, you seem to have retained your beautiful supple and firm skin. Without an in-person examination, I believe a facelift is too much and will simply stretch or drape tissues without replacing the youthful qualities of fullness.
Since I do not have the advantage to examine you, I hope you will be helped by the information below. My immediate recommendations are to obtain
consultation with a talented, caring, Board Certified Plastic Surgeon with extensive skills in:
non-surgical skin tightening using Obagi ZO Skin Health Rx regimen and chemical peels
minimally invasive injectables including fillers and / or fat
Minimally invasive Silhouette Suture Suspension of soft tissues and skin
Everyone needs one or more layered improvement and in personalized combinations to achieve their optimal result. All surgical, minimally invasive and non-invasive procedures and their combinations should be discussed following a proper examination with a well versed, Board Certified Plastic Surgeon who performs all of these options so you will not receive a biased approach because he limited in his skills.
I trust this is helpful. 
All the best!
Read more about similar topic
Face Options for a Long Lasting, Natural and Youthful Appearance
This information is not meant as medical advice. It is provided solely for education. Our practice would be pleased to discuss your unique circumstances and needs as they relate to these topics.
Give us a call at  410.602.3322  or email Lauri@DrDeanKane.com and make an appointment soon. We're located on Reservoir Circle just a block off the Baltimore beltway, convenient to greater Baltimore, Annapolis, the Eastern Shore, Southern Pennsylvania, Delaware and Carroll County.