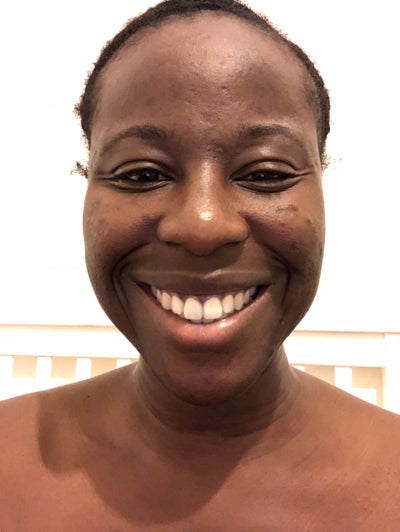 Q. Can I do anything to get better facial symmetry? My face is somewhat asymmetrical, however at 31 I have started to notice that it has gotten worse. Is there anything I can do to give my face better symmetry. I do also feel that the lower part of my face is quite narrow and my chin is quite long. I have noticed that my left eye especially when I smile is smaller than my other eye, is there anything I can do? This has gotten worse over the years.I can't stand my laughter lines and gummy smile, I'm not sure if Botox will help.
A. Facial symmetry is based on the shape of the face comparing one side to the other. A understanding of embryology and fetal formation will explain why this is such a rare event. The immediate response to sperm entering an egg produces a viable cell which doubles forming a clump, then a rod. Protrusions form the legs, arms, jaw and the cheeks. As the head comes together and the protrusion edges meet, they fuse. If no fusion occurs, a cleft is left. If partial fusion or slower / faster fusion occurs, asymmetries develop.
Facial harmony is the total appearance of the face based on the pleasing volume of the upper / middle / lower thirds of the face.
These two parameters provide humans the ability to perceive a beautiful face.  Achieving symmetry and / or harmony may or may not be attainable depending on where the facial fullness or lack of projection occur; eg., bone, muscle, fat.  Achieving a more youthful appearance  is found in the weighted appearance of a "upside down" egg; fuller at the upper cheeks like the shape of a heart.
Your concerns have always been there since conception and with aging associated volume reduction, redistribution and skin / soft tissue laxity, you are more aware of them now. Your desires and expectations may be matched depending on many factors including the use of:
Filler
Botox
Implants
Skeletal modification
Availability of skilled and talented surgeon
Cost
Recovery, etc.  
Please, consult with an experienced, artful and skilled Board Certified facial Plastic Surgeon who may properly examine all the above factors with you and find what works best for you. All the best!
Read more about similar topics:
Long Lasting, Natural and Youthful Appearance
This information is not meant as medical advice. It is provided solely for education. Our practice would be pleased to discuss your unique circumstances and needs as they relate to these topics.
Give us a call at  410.602.3322  or email Lauri@DrDeanKane.com and make an appointment soon. We're located on Reservoir Circle just a block off the Baltimore beltway, convenient to greater Baltimore, Annapolis, the Eastern Shore, Southern Pennsylvania, Delaware and Carroll County.