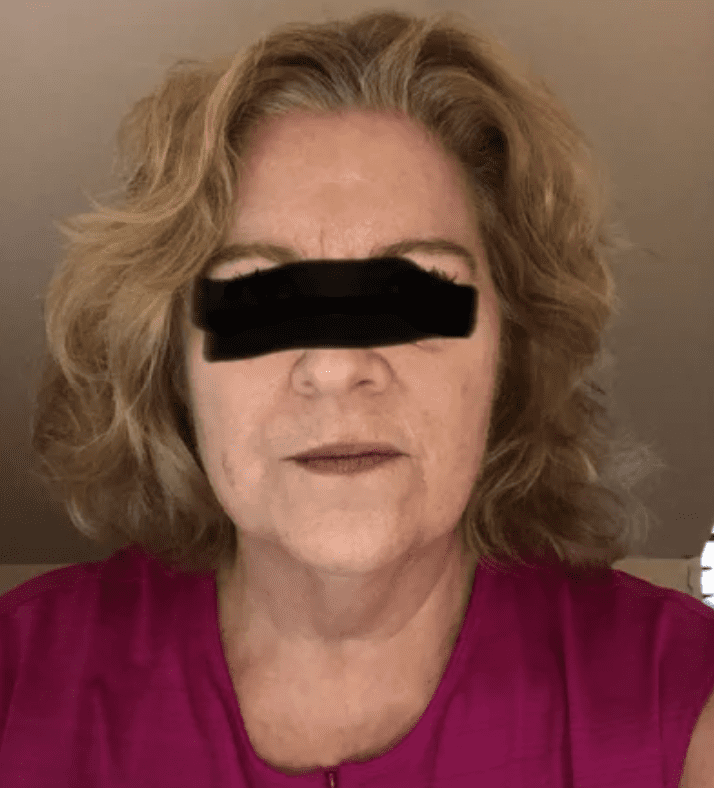 Q. Will a mini work for me or would a full facelift be better? I would like to avoid the full facelift if possible. I'm 59 and seriously Considering a mini facelift, my sagging neck and lack of jawline definition are my main concerns. Will a mini work for me or would a full facelift be better? I would like to avoid the full facelift if possible, mainly for the recovery process.
A. Thanks for sharing your photos. They are helpful and demonstrate your skin and soft-tissue laxity related to aging and natural asymmetry. As best as I can see on the photos, this includes the eyebrows, under eyes hollows, cheek, jowl and neck drooping and skin relaxation.
There is a large spectrum of individualized face lifting techniques. They primarily include:
A skin separation from the soft-tissues (fat, muscle, fibrous network) underneath,
Suspension of the soft-tissues upwardly (called SMASplasty or deep facelift of the  face and Platysmaplasty of the neck)
Redraping of the skin in an upward and lateral direction.
Learn more about Face Lifts with Dr. Dean Kane here.
Your surgeon will describe to you his or her individualized technique(s) and call it by many names. "One man's mini may be another man's traditional (or others)" facelift; there is a large spectrum.
Based on your 2 photos, you would best benefit from:
Consultation from one or more Board Certified Plastic Surgeons with experience and skill in facial aesthetic options.
Traditional face and neck lift with lipo-contouring of the neck, jowl and lower cheek
Fat grafting to the upper cheek mound.
Considerations based on findings of brow lift and eyelid lifts.
​All incisions, punctures, lasers, radio-frequency, injectables and other procedures to the face and neck (as well as the body) follow a very similar sequence of healing whether the procedure is mini-, midi- or large. It is the magnitude of the swelling and bruising and potential for complications which increase. Choose the right surgeon to help you choose the correct procedure. 
---
Read more about similar topics:
This information is not meant as medical advice. It is provided solely for education. Our practice would be pleased to discuss your unique circumstances and needs as they relate to these topics.
Give us a call at  410.602.3322  or email Lauri@DrDeanKane.com and make an appointment soon. We're located on Reservoir Circle just a block off the Baltimore beltway, convenient to greater Baltimore, Annapolis, the Eastern Shore, Southern Pennsylvania, Delaware and Carroll County.