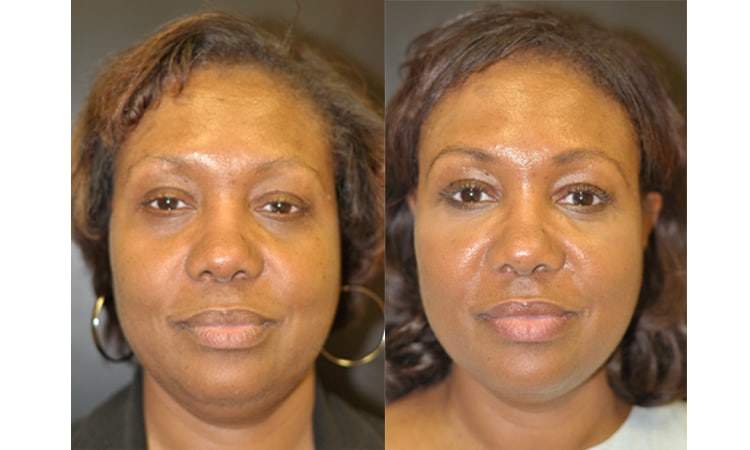 Q. Which filler would give me more definition in cheekbones? Was told Sculptra would be best. I don't want a pudgy face.  Which filler would give me more definition in cheekbones. Was told sculptra would be best. Worried that it would hide my bone structure even more and give me a pudgy face. Plus have read some horror stories about Scupltra.

A. Each filler has its own attributes, limitations and nuances.
Hyaluronic Acid filler is a clear, hydrophilic or water attracting gel. The molecule is made and broken up slightly differently among manufacturers allowing for some differences such as more water attraction or more projection in its volume filling. I find it produces mild (if any collagen building).
Radiesse is a white paste made of bone-like mineral. It provides volume with little collagen stimulation or water attraction.
Sculptra is considered a bio-filler; stimulating the skin and fat cells to produce structural molecules like collagen and  elastin.
You therefore can better understand how and why they are chosen for the different areas of the cheeks, lips, folds, lines and wrinkles.
In general, Restylane Lyft and Juvederm Voluma will provide the best filler for the cheeks. Sculptra will stimulate the better skin firming and thickening with no great fill. Radiesse, I like, as it adds volume and helps in camouflaging darker cheek circles.
Each filler can develop side-effects and complications including lumpiness, bruising, swelling, deformities and infections.
I hope this was helpful. Please consult with a talented, Board Certified Plastic Surgeon who uses a full spectrum of fillers. All the best!
Read more about similar topics:
Long Lasting, Natural and Youthful Appearance
This information is not meant as medical advice. It is provided solely for education. Our practice would be pleased to discuss your unique circumstances and needs as they relate to these topics.
Give us a call at  410.602.3322  or email Lauri@DrDeanKane.com and make an appointment soon. We're located on Reservoir Circle just a block off the Baltimore beltway, convenient to greater Baltimore, Annapolis, the Eastern Shore, Southern Pennsylvania, Delaware and Carroll County.