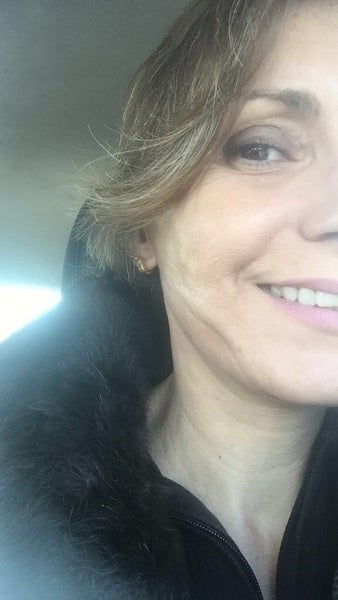 Q. Is RF a good idea after one month facelift to improve this? I have seen my ps today and he tells I need radio frequency for those hard irregularities…and for the hard tissue belong chin scar… I have an appointment in three days to do it.
Would you agree? Can I get worst?
A. Thank you for sharing your photos. It is helpful. 
The healing process occurs along the incision line and everywhere the tissues were lifted, cut, sutured or bothered in any way. At 3 weeks the swelling has diminished considerably and the underlying nodular, contracting scar is unmasked as it develops. The scarring process peaks at about 12 weeks following which "remodeling" occurs and the lumpy scars become thin and flat. 
There are options to assist the healing process along toward "remodeling" and softer, smoother scars. 
If there is a collection of fluid, it must be aspirated.
Warmth from your hands (do not use anything electric as it may burn the numb skin)
Upward lymphatic massage
Deeper pressure massage
Classically, ultrasound with massage performed by a physical therapist. I have not used RF but would expect a similar result with the same caveat that too much heat will injury rather than help. 
I am very conservative with steroid injection as it will travel along the "lines of least resistance" and therefore potentially not soften the desired fibrous tissues but the unintended soft tissues. 
Discuss these with your surgeon or consider referral to a Head and Neck, Certified Physical Therapist. 
Read more about similar topics:
This information is not meant as medical advice. It is provided solely for education. Our practice would be pleased to discuss your unique circumstances and needs as they relate to these topics.
Give us a call at  410.602.3322  or email Lauri@DrDeanKane.com and make an appointment soon. We're located on Reservoir Circle just a block off the Baltimore beltway, convenient to greater Baltimore, Annapolis, the Eastern Shore, Southern Pennsylvania, Delaware and Carroll County.