Dr. Dean Kane Q & A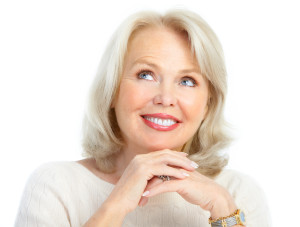 Q. People keep telling me I look old and I'm only 46. How can I improve my looks? I've just lost 14 pounds due to people who kept calling me fat Marilyn. Now people keep telling me I look old. My face has shrunk, but the skin looks loose. I have lines around my mouth and my jawline is not very defined. I've thought about having a chin implant but maybe I just need a facelift and neck lift instead. Not sure what I need so would be grateful for some advice, please. A. ​During the aging process and particularly following weight loss many changes occur including:
the fat layers and fat compartments in the face shrink and sag,
the skin which is no longer "filled" out deflates,
the bones elongate and shrink reducing the frame for the face,
the retaining soft-tissues of the face relax
the skin loses its elasticity and return snap.
​While your photos are not optimum, there is the appearance of sagging soft tissues and skin. ​ ​Many patients turn to: ​- skin lasers and peels for tightening, ​- fillers for volumizing or restoring the fill in the face. ​Most of these patients find that these non-surgical options help but are unhappy with the desired "lift, suspension, repositioning and redraping of facial tissues they had hoped for. ​ I recommend you consult with a well experienced, Board Certified Plastic Surgeon or ENT Face surgeon to review your options. ​ ​In my opinion, your money is best spent with a face and neck lift first. This will provide the lift, redraping of skin and soft-tissues and recreating the definition and highlights you wish for. Consider a chin implant with your surgeon. ​ ​Maintain your investment with:
​proper ZO Skin Health for tightening,
​Sculptra for firming, and
​Fillers for volumizing.
​I hope this has been helpful. I wish you the best!