Dr. Dean Kane Q & A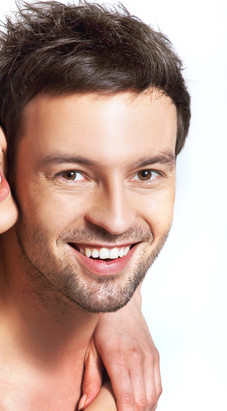 Q. I want to have a more defined, masculine looking face and enhance my profile. I currently have Restylane on the crest of my cheeks and in my lips and wonder what procedures I might want to think about having in order to give me a more attractive profile, as well as a more masculine look overall. A. While limited, they reveal a loss of jawline definition and lower, flatter cheeks. ​ ​Please consider consultation with a well versed and Board Certified Plastic Surgeon or ENT Facial Surgeon to evaluate more fully your face and neck and make recommendations. ​ ​Referenced below is my recommendations for you to consider:
​lower cheek, jawline and neck lipocontouring, with or without
​platysmaplasty and neck suspension
 corset platysmaplasty will pull together the neck muscle and support the floor of mouth like a hammock.
a neck suspension will turn the hammock into a lifted sling to enhance the neck crease and jawline
​and fat grafting to the cheek.
I believe this will help you achieve your goals. ​ ​I wish you the best!