Q.
My concern was the neck and the upper eyelid. Between my brows, I never had any wrinkles or loose skin. This is giving me these two big bumpy lines. I have huge wrinkles on the sides of my eyes. I feel I went through this major surgery and recovery time for nothing. The eyes look awful, neck is awful, and I'm full of lines and sagging. I had a cut on my neck behind my ears (low) another one behind my ears itself, another one vertical on my head… I am disappointed the eyelid looks fat and droopy. Is there any hope to fix this?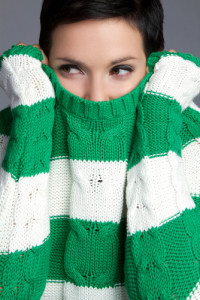 A. 
So sorry to hear of your disappointment! It is always best to review your concerns with your surgeon. 
We all wish for immediate improvement but the healing process of any surgical procedure takes 3 to 12 months or more to mature and soften to its most optimal result. 
The scars on your eyelids appear to be healing well. If this is any indication, you would expect other external scars to heal similarly. I see you squinting to show the lines from dynamic expression in the photos. Eyelid surgery will NOT readily fix this unless your surgeon performed other procedures from the eyelid incision. You may wish to consider Botox to improve these actions and wrinkling. 
It is difficult to assess what procedure was done on the face and neck. You may wish to consider ZO Skin Health to stimulate skin tightening; fillers and Sculptra for neck and face lines as well. 
Each patient is unique physically and in the desired goals, recovery period and budget.  Each surgeon has a skill set determined by his or her education, talent, knowledge, curiosity and experience. 
If you are still not satisfied, obtain a second opinion consultation with a Board Certified Plastic Surgeon to review what stage of healing you are in and what you may expect as an end result based on the procedures performed by your first surgeon. You can then better decide on what options you have going forward.
I hope this is helpful! I wish you the best!
This information is not meant as medical advice. It is provided solely for education. Our practice would be pleased to discuss your unique circumstances and needs as they relate to these topics.