Dr. Dean Kane Q & A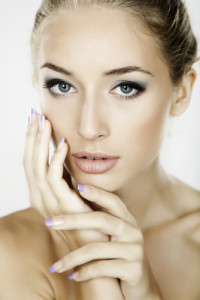 Q. Is a facelift right for me at 40? I am 39 years old and seriously considering a facelift. I have been doing Botox and fillers for years but they don't address my real concern of premature laxity and jowling. Wrinkles not really a problem, but the jowling and laxity are. I am wanting a subtle lift to improve jowls, jawline & neck. Is a subtle lift achievable at my age, with my features? I have quite thick skin, is this an advantage or make things look less natural? A. ​An in-person consultation would be best of course but based on the history of trying injectables and still frustrated and disappointed with your improvement, I would recommend a "facelift". You appear to have enough skin laxity and descent in the soft-tissues of the cheek, jowl and neck that the limitations of a well-placed scar would offer you the best elevation of fat compartment elevation and upward redraping of the skin. Please obtain consultation with a skilled and talented Board Certified Plastic Surgeon to provide the best opportunity for a great outcome. Other considerations to discuss with him / her include:
Use of ThermiTIGHT (if available and used by a Thermi Certified and skilled physician)
Performing a neck lift with suspension elevation of the platysma but without platysmaplasty to best address the marionette folds and jowls.
The photos do not provide for my evaluation of your lower lids, upper lids and brow / forehead laxity to recommend further.
ZO Skin Health; Dr. Zein Obagi's second generation of products and protocols to stimulate skin rejuvenation.
I hope this is helpful! All the best!

This information is not meant as medical advice. It is provided solely for education. Our practice would be pleased to discuss your unique circumstances and needs as they relate to these topics.