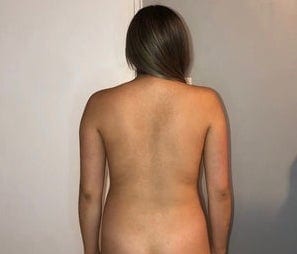 Q: Getting a BBL. Do you think I should pay extra for J Plasma? I've been interviewing several doctors for a BBL. Not all but a couple have recommended j plasma for skin tightening. It's of course extra, a lot extra, and I am unsure if it's worth it for my case. I don't think I have loose/saggy skin, it feels tight to me because it doesn't stretch out easily. But I would like the opinion of others.
A: Thanks for sharing your photos. They are helpful. As you mention, there are other factors including cost, added surgery time and the benefits, limitations and side-effects of adding J Plasma to liposuction for a BBL.
You appear to be an excellent candidate for BBL and if your skin is youthful enough, it will retract naturally without the need for additional fibrous and dermal contraction.
Please consult with those Board Certified Plastic Surgeons who do both (BBL with and without J Plasma) and review their photos. Request the surgeon to have the patients speak with you for their perspective.
---
Read more about similar topics:
This information is not meant as medical advice. It is provided solely for education. Our practice would be pleased to discuss your unique circumstances and needs as they relate to these topics.
Give us a call at (410) 602-3322 or email Lauri@DrDeanKane.com and make an appointment soon. We're located on Reservoir Circle just a block off the Baltimore beltway, convenient to greater Baltimore, Annapolis, the Eastern Shore, Southern Pennsylvania, Delaware and Carroll County.