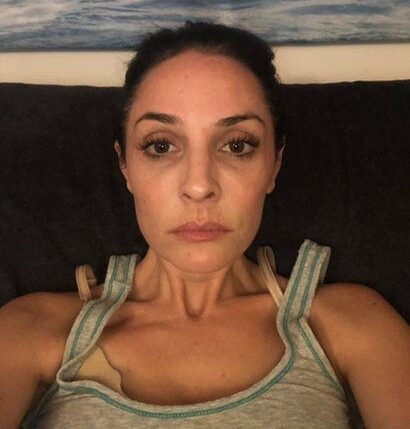 Q: I am wondering if fillers and Botox are recommended to treat asymmetry in the face?
I notice on the right side of my face, my cheek goes down and my jawbone (masseter muscle) goes out. Would you recommend filler in my right cheek and Botox in the right masseter muscle? I am hoping the symmetry will help overall attractiveness. I don't want to look overdone. I also want to enhance my lips slightly. Thank you.
A: Thank you for sharing your photos. I already see an attractive individual desiring more facial symmetry. Asymmetry is a natural expectation in the human form. Attempting to fix one area may make an opposite side or adjacent area appear awkward so I recommend attempting greater harmony or balance.
The boney skeleton is your facial "hanger" and the soft tissues will crease or fold and hang differently, one side from the other. Options are dependent on your definition of greater attractiveness.
When you grind your teeth, if the facial width at the jawbone widens, consider "botox" to reduce the muscle fullness.
Similarly, botox may rebalance muscle pull to adjust brow height and arch, reduce active creasing, pout or add vermillion show of the lip(s), elevate lip corner(s), reduce chin irregularity and many other touch ups.
Fillers of various kinds used to add volume are very effective in achieving facial balance as does;
Micro-lipo-contouring and fat grafting.
Consider Sculptra for collagen building and skin firming.
PDO suspension threads like Silhouette InstaLift or EuroThreads for asymmetric lifting.
Skin Health is just as important. Use a certified Zein Obagi, MD, ZO Skin Health Team to exfoliate, stimulate, tighten and protect your aging and climate damaged skin.
I hope this is helpful. Great luck with your anti-aging and facial "symmetrifying" journey.
---
Read more about similar topics:
Lauri's Tips on Facial Asymmetry
This information is not meant as medical advice. It is provided solely for education. Our practice would be pleased to discuss your unique circumstances and needs as they relate to these topics.
Give us a call at (410) 602-3322 or email Lauri@DrDeanKane.com and make an appointment soon. We're located on Reservoir Circle just a block off the Baltimore beltway, convenient to greater Baltimore, Annapolis, the Eastern Shore, Southern Pennsylvania, Delaware and Carroll County.