When it comes to your arms, everyone wants them to be fit and not have the excess thickness detracting from the rest of your perfectly sculpted body. Dieting and exercise only work so well, what if there was a way to get better results in a shorter period of time? Thankfully there is; actually there are two great options for removing excess fat from your arms. You could either try CoolSculpting a non-surgical approach which is a newer but very effective procedure, or you could have it surgically removed with Liposuction. Below is some information about both of the options.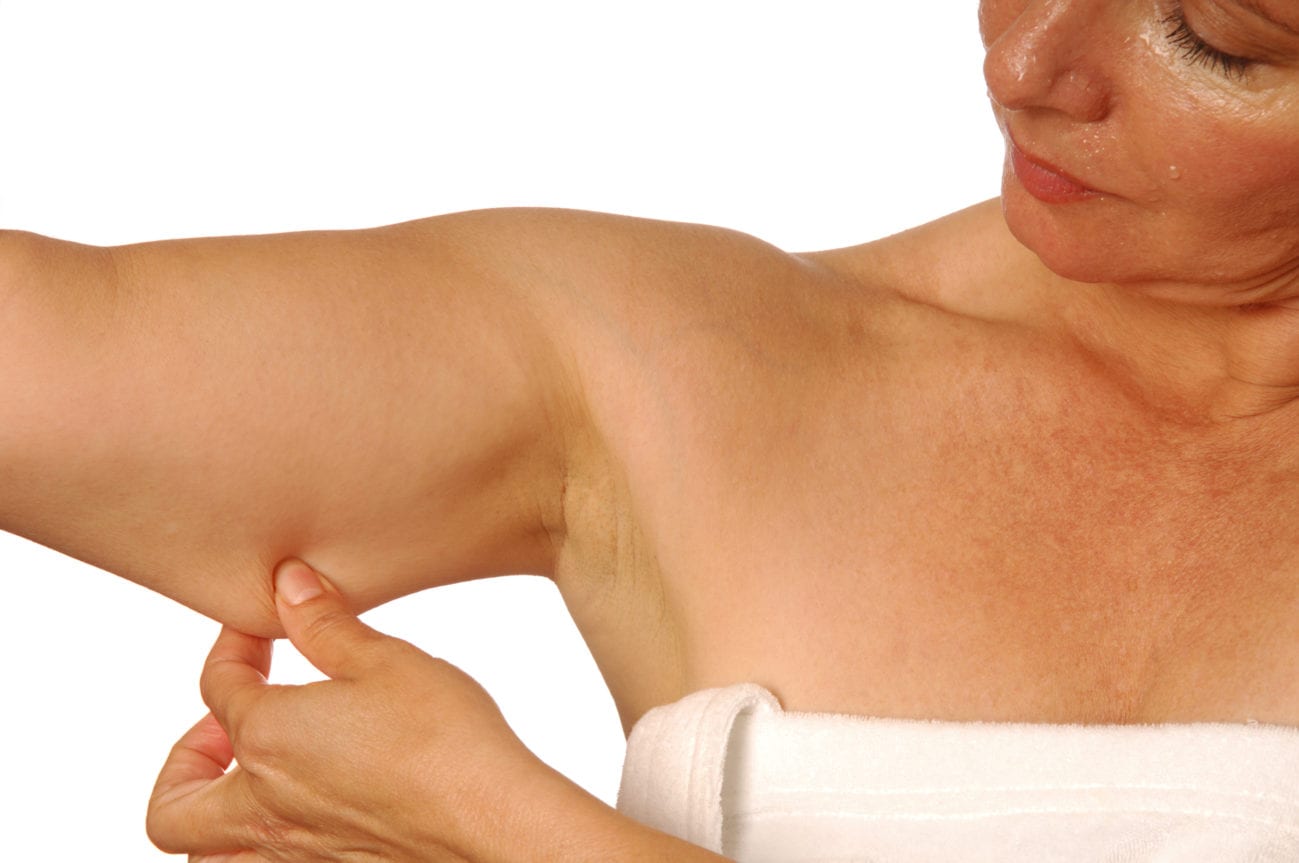 CoolSculpting of Arms
CoolSculpting is a process that is used to freeze away excess fat in targeted areas of your body. It is the non-surgical, painless way of re-shaping your body by freezing away stubborn fat. When combined with proper diet and exercise, CoolSculpting will rapidly freeze away the fat you have been trying to get rid of for years. The ideal CoolSculpting patient is someone who has fat they want to lose in a particular area or areas of the body where diet and exercise alone just will not do the trick. Coolsculpting now has a very special applicator that can effectively freeze the fat from your upper arms. It is ideal to continue your exercise workout on your arms at the same time so that you enhance the effects of your Coolsculpting procedure. After 90 days, you will see your arms thinner and more contoured.
Surgical Removal of Fat of the Arms by Liposuction
Another option for making your arms trimmer is to have the excess fat surgically removed with Liposuction. It is the quickest way to see the results you are looking for and there is little downtime after the procedure. This is ideal for someone who has tried exercising and cannot seem to see the results they are looking for. Arms for woman are a true problem and when Dr. Kane lipo-contours the arms, he specifically targets the entire circumference aspect of the upper arm giving them a "worked out" muscular appearance.  However, the surgery is not effective without a lifestyle change and it is important to work out regularly so that you maintain the surgical contoured affect that Dr. Kane so effectively achieves.
About Dr. Dean Kane& the Center for Cosmetic Surgery & Medspa
Dr. Dean Kane is a board certified Plastic Surgeon well known expert in Baltimore, Annapolis, D.C. and the surrounding communities ofMaryland, Delaware, upper Virginia and the Eastern Shore. In practice for over 25 years at his Maryland Center for Cosmetic Surgery and Medspa, he has been identified with unique abilities and creative surgical and non-surgical modifications necessary to achieve those differences between his male patients and his female patients. His practice actively attracts a diversity of patients, in which African Americans, Asians, and Indian heritage are a predominant aspect of his patient base. Coolsculpting and liposuction are ideal procedures that can be done on all patients of color.
Dr. Kane's extensive experiences and his strong plastic surgery education has made him the ideal cosmetic surgeon for men and women in the Baltimore and Washington D.C. area.
Your health, wellness, satisfaction, and safety are our top priorities!
To learn more about what we do, please visit our website or call 410-602-3322. Also, be sure to check our Facebook page periodically for new next monthly contests and follow us on Twitter.