Dr. Dean Kane Q & A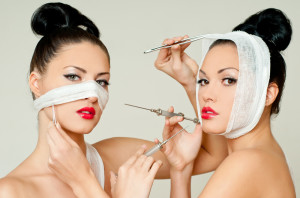 Q. Can Sculptra create fullness into areas that haven't been injected? Does it travel? Can I continue the treatment with another plastic surgeon? After my first injection, I noticed some fullness in my lower face, but it was injected on my cheeks only. Had 1 vial so far, but for a series of reasons (very bad reviews, bad attitude, office uncleanness, etc.), I don't want to return to the same surgeon. I'd like to continue the second course of injection with a more experienced plastic surgeon when the six weeks interim is over. How do you guys feel about seeing someone who had the first course of Sculptra done by another doctor? A. ​If you consider surgical lifts and most filler injections as a mechanical means to rejuvenate the face, then Botox, retinoids and Sculptra are the next contemporary evolution in physiologic stimulation to "reversing the aging clock". These 3 medications work at a cellular level to signal or block messages in the cell. ​In particular, Sculptra is found to stimulate cellular "awakening" and turning on the machinery that rejuvenates, repairs and creates cell turnover and structural protein production. ​ ​The techniques in Sculptra injection and its understanding are evolving so a well informed Board Certified Plastic Surgeon, Dermatologist or ENT Facial Surgeon dedicated to the use of this product is best to consult with. ​ It is my observation and impression that ​Sculptra does not volumize or add quantity per se. It does stimulate senescent dermal and epidermal cell turnover to a more organized and rejuvenated cell growth. With this, it stimulates collagen, elastin, hyaluronic acid and other structural proteins to firm, thicken and resist lines and wrinkles. The epidermis will also shed its sallow and scaly top layer providing a more youthful appearance. ​ ​This is a non-surgical but injectable procedure and requires multiple sessions and proper follow-up evaluation for appropriate care. Sculptra is a suspension which must be massaged diligently so as to not coalesce where it may form a nodule. ​ ​I combine Sculptra with non-invasive stimulation to continue the controlled-inflammatory production of collagen, other structural molecule production and cell turn-over. These options include a combination of:
​retinoids using the ZO Obagi Skin Healthcare regimens
​ClearLift laser for dermal stimulation
​Pixel or Fraxel laser epidermal exfoliation
​IPL for reduction of pigmented blemishes.
​ ​Following any injury to the skin, a inflammatory response will peak collagen production at about 3 months. For this reason, I recommend continued skin stimulation daily with ZO and quarterly skin stimulation with peels or continued laser-light services. ​ ​Please consider a second opinion with a very experienced Sculptra injector who understands the process and may assist in reversing any nodule formation should it occur. This is a advanced technique. Look for the best! Good luck!