Written by Michelle Skelly, Executive Consultant at Rodan and Fields Dermatologists

May 3, 2016
The goal of any cosmetic procedure or treatment is to make your face and skin look younger and better. However, in the case of some individuals including Hollywood stars, the procedures being done are adding on years to their faces instead of aging them backwards or making time stand still. Some people are all about getting rid of every wrinkle and expression line as well as adding too much volume to the face. If men and women don't want to look older than they are, then why does it keep happening?
Is too much volume a bad thing? Volume can make a huge difference in the face, but an overabundance of it can throw off natural facial proportions. Too much volume can cause the midface to become distorted. Sometimes even the lips don't match the face. Many plastic and cosmetic surgeons will tell you that the lower lip should be a bit larger than the upper lip with or without fillers. When too much volume is added, the face is thrown off balance. A lot of times patients try to match their facial features to their lips by adding volume throughout, which is not a smart idea.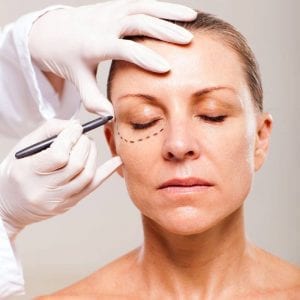 Using injectables and fillers properly can enhance your appearance and make a dramatic difference in how you age. It's important to make sure the right precautions are taken so that you don't end up looking like an altered, older-looking version of yourself. Here are 6 ways you can look age-appropriate, natural and wear your age well.
Don't overdo injectables, fillers and other procedures
This is especially true for beginners. It's always best to underdo it. You can always do more down the road when it is needed.  For example, check out The Real Housewives of Beverly Hills Brandi Glanville's transformation below. In the before photo, she's 28 years old and looks youthful-looking and fresh. In the after photo at 37, even though she's nine years older, she appears even older than 37. There appears to be an excessive amount of filler in her cheeks and lips and her cheeks are overly stiff too.
It's not just fillers, injectables and surgery that can age your face…lasers can too. Over treating your skin with heavy lasers can leave it looking waxy. Lasers can also change the natural pigment of your skin. When this happens, there is a drastic difference in the coloring of the skin, which means more makeup will need to be worn to cover the discolorations up, which can age you. Moral of the story…moderation is key. You want to look as natural as possible when getting injectables, fillers or any other procedure done.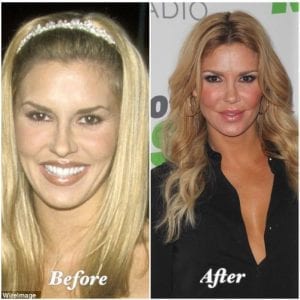 Trust your face to the right hands
It's important to only seek out a board-certified plastic or cosmetic surgeon who has a good understanding of facial aesthetics as well as the education, training and knowledge of how to perform plastic surgery and cosmetic procedures while maintaining good aesthetic judgment.
Problems can arise when non-board certified doctors perform procedures because they are less likely to check you out. They may not take your health as seriously as they should. If your health isn't in good standing, you can compromise your results and possibly your life. Some doctors will do anything a patient asks them too, which is not necessarily the right thing to do.
If it can be done doesn't mean it needs to be
You don't need to start with fillers or surgery just because you hit a certain age or because everyone else you know is doing it. Do it when you feel it will benefit you. Make sure that procedures and treatments you opt for are best for your age and concerns at the right time in your life to keep you looking age-appropriate. Everyone doesn't need fillers, injectables or to go under the knife to have youthful-looking skin.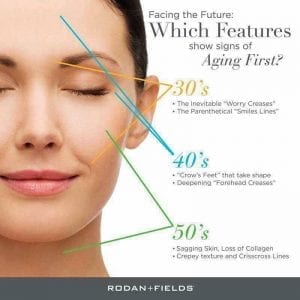 Show your doctors pictures of yourself when you were younger
This is the secret to getting the perfect look. If a doctor can get a feel for how your face looked when you were younger, even if it was only five years ago, he or she can have a better understanding and assessment of what needs to be done and perform the procedure the right way.
Be realistic – Don't ignore what you were born with
Not every procedure can be done on every person. If you don't have the natural facial structure to support a certain change to your face, what you are asking for may not be something you can achieve because it will alter your face too much and look way too unnatural. In the day and age of selfies, they can cause unrealistic expectations as well. Selfies can create a distorted reality for how people perceive themselves. What the camera sees above you or too close to your face is not what people view in normal face-to-face encounters. As you change your face to look better in a picture, you can actually end up distorting your normal appearance in person.
Consistency is key when it comes to using skin care products
Regardless if you decide to have a cosmetic procedure done or not, skin care maintenance using quality cosmeceutical-grade products is critical to maintaining your skin. Even if you regularly get fillers, injectables, chemical peels, laser treatments, facials or have had a face lift, maintaining these procedures and treatments with a clinically tested and proven cosmeceutical-grade regimen on a daily basis is still so important for your skin in the long run. I shake my head in disbelief when I see some individuals spend tons of money on expensive procedures and treatments yet maintain their skin with drugstore brand products or products that don't produce real results. Drugstore brand products may smell good and are cheaper, but most really do nothing for your skin. Products that don't really work can be like throwing money down a drain. It takes the right ingredients (such as peptides, hyaluronic acid, Vitamin C, Vitamin E, retinol and alpha-hydroxy acids) in the right formulations in the right order to make a difference when it comes to skin care products, and most drugstore brands lack this. Drugstore brands may have the ingredients, but not in the right formulations and amount to really see results.
If you keep your skin healthy with a good, consistent routine starting at a young age, your skin will age well. There are effective products and tools on the market today that can transform your skin over time. As the saying goes…"An ounce of prevention is worth a pound of filler."
It's important to invest in a clinically proven and effective skin care regimen that works for your specific skin type and issues. Maintain a simple but effective morning and nighttime routine to ensure you're doing everything you can to take care of your skin, regardless of having any surgery, procedures and treatments done.
Find out which products are perfect for your individual skin type and concerns. Click here to take this quick and simple personalized consultation and find out what products are right for you!