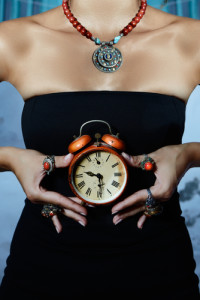 Question from Ontario, ON: Is it realistic for me to believe that I am to return to work two weeks post op? Answer from Dr. Dean Kane, Board Certified Plastic Surgeon from Baltimore:​ The simple answer is no. Every surgeons tummy tuck is not the same and there are numerous considerations:
Absorbable sutures and skin adhesives are (on average) 50% dissolved at 2 weeks.
​The scar strength from collagen formation at the incision and under the skin flap is minimal at 2 weeks.
​Your age and nutrition.
Are you a care-giver for other people in your home or else where?
​How tight (ie, how much skin will be removed) and how bent over will you be for the healing process.
​Will your fascial girdle be tightened?
Is there a hernia or diastasis to repair?
​Will you be adding lipo-contouring?
​Are you prepared for a complication and how will this affect your timing and recovery?
​Will your work environment include lifting, bending, pushing, pulling? How about contamination from other personnel or patients?
​and other issues to consider.
Please review your concerns with your surgeon. Stressing yourself to recover will only prolong the recovery. ​ ​All the best!