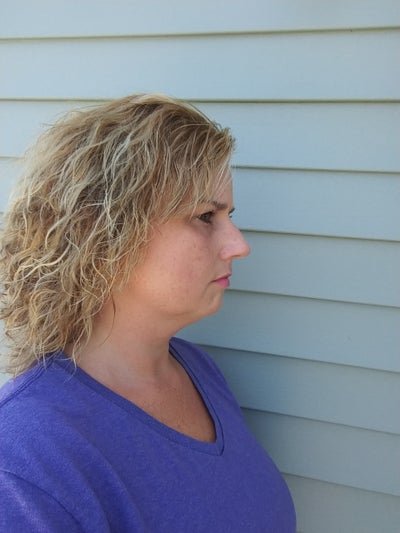 Q. My doctor recommended"rhytidectomy standard." "Removal of excess skin from face, jaw/ neck. Tightening the underlying fascia muscle. Baker facelift? Also recommended chin implant, upper eyelids. His price is super affordable and less then 3 other doctors. I will ask him these questions. However what is a baker's lift? My goal is to improve my sagging fat neck and jaws/face. What procedure do you recommend for me? Do I need a procedure that reconstructs platysma muscle, tying the muscle bands together. SMAS pilcation, deep plain, SMAS dissection. How does a Baker's lift address the SMAS and platysma muscle? Whats important here?
A. Thanks for sharing your photos. They are helpful. You are intuitive and dutiful in obtaining proper consultations. Your questions are good ones and need to be answered for your needs by proper examination with a Board Certified Plastic Surgeon. 
Thomas Baker, MD is a gifted internationally renown plastic surgeon who advanced the art of facelifting. 
In general, a facelift and neck lift are surgical procedures to redrape and remove excess skin. These include: 
​an incision along the periphery of the tissues 
a suspension or re-positioning of the underlying soft tissues, and 
a redraping of the skin with removal of skin excess.
The neck lift includes:
​an incision under the chin and puncture sites behind each earlobe
micro liposuction contouring of the face and neck
suspension of the neck tissues with or without platysmaplasty.
There are those patients do not require or do not desire an incision. Using minimally invasive techniques (a needle puncture in the skin, no incision),  contouring, lifting and tightening options include:
LipoContouring of the face, jowls and neck,
Fat grafting (cheeks, temples, nose, lips, folds and lines), 
Silhouette InstaLift, and
ThermiTIGHT . 
Consider the following for yourself:
​If you can pinch an inch of skin along your jawline, you may consider a incisional facelift; on photos, it does not look like you need this. 
Lipocontouring of the submalar face and neck with fat grafting and if needed Silhouette InstaLift suspension suture lift maybe all you need / desire / require. 
Brow lift with botox or SIL and / or eyelid lift will open your eyes and diminish glabella lines
Chin advancement or chin implant may provide better balance of your concerns in the lower face. 
I hope this is helpful. I wish you the very best!​
Read more about similar topics:
This information is not meant as medical advice. It is provided solely for education. Our practice would be pleased to discuss your unique circumstances and needs as they relate to these topics.
Give us a call at  410.602.3322  or email Lauri@DrDeanKane.com and make an appointment soon. We're located on Reservoir Circle just a block off the Baltimore beltway, convenient to greater Baltimore, Annapolis, the Eastern Shore, Southern Pennsylvania, Delaware and Carroll County.