Since I was a child I loved to use my mind and hands creatively. I sculpted wood, played with electronics, made a film, designed and laid out our high school's yearbook, worked with metal and silk screen printing.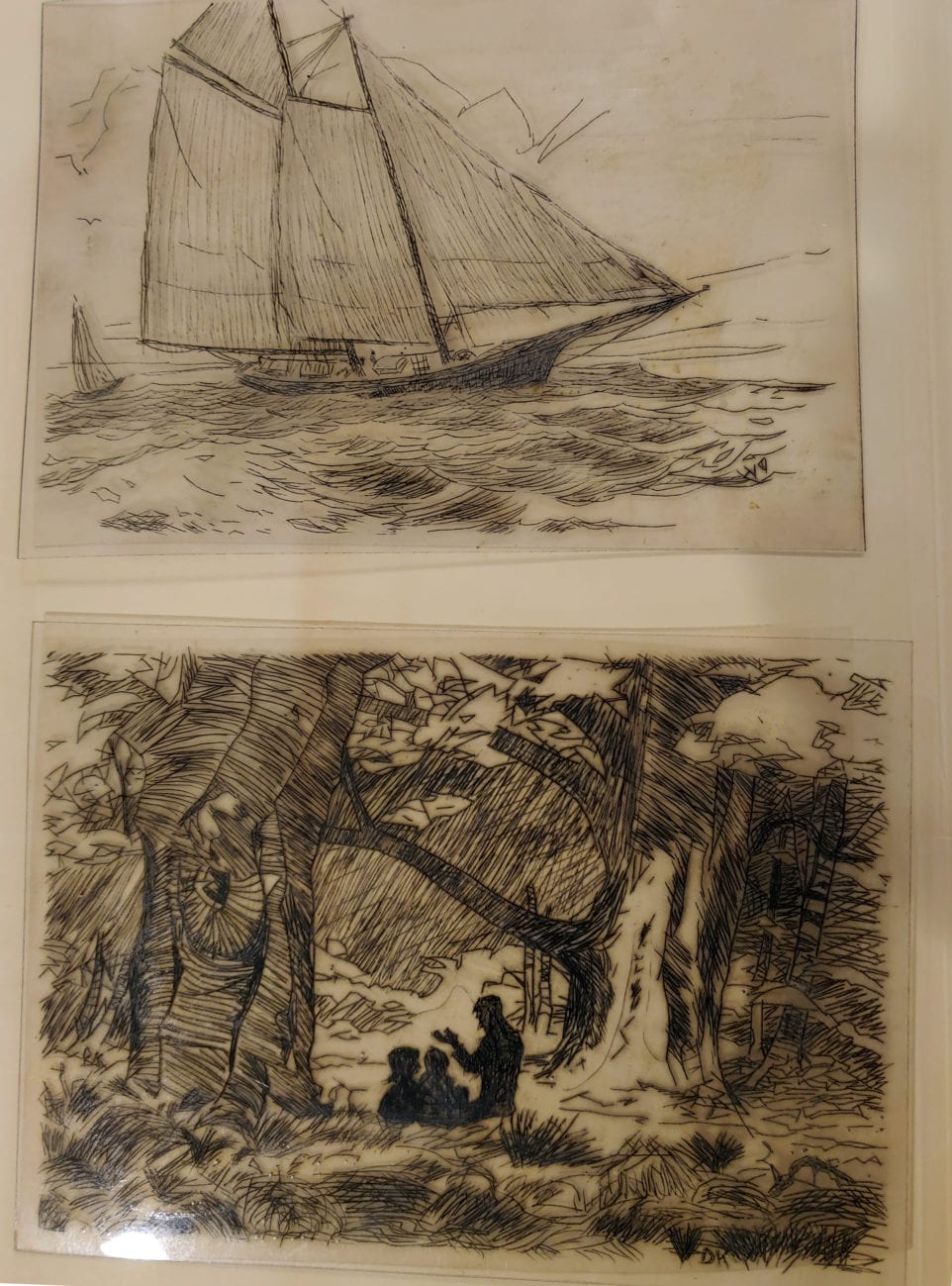 My biggest creative love was photography, I even had my own darkroom.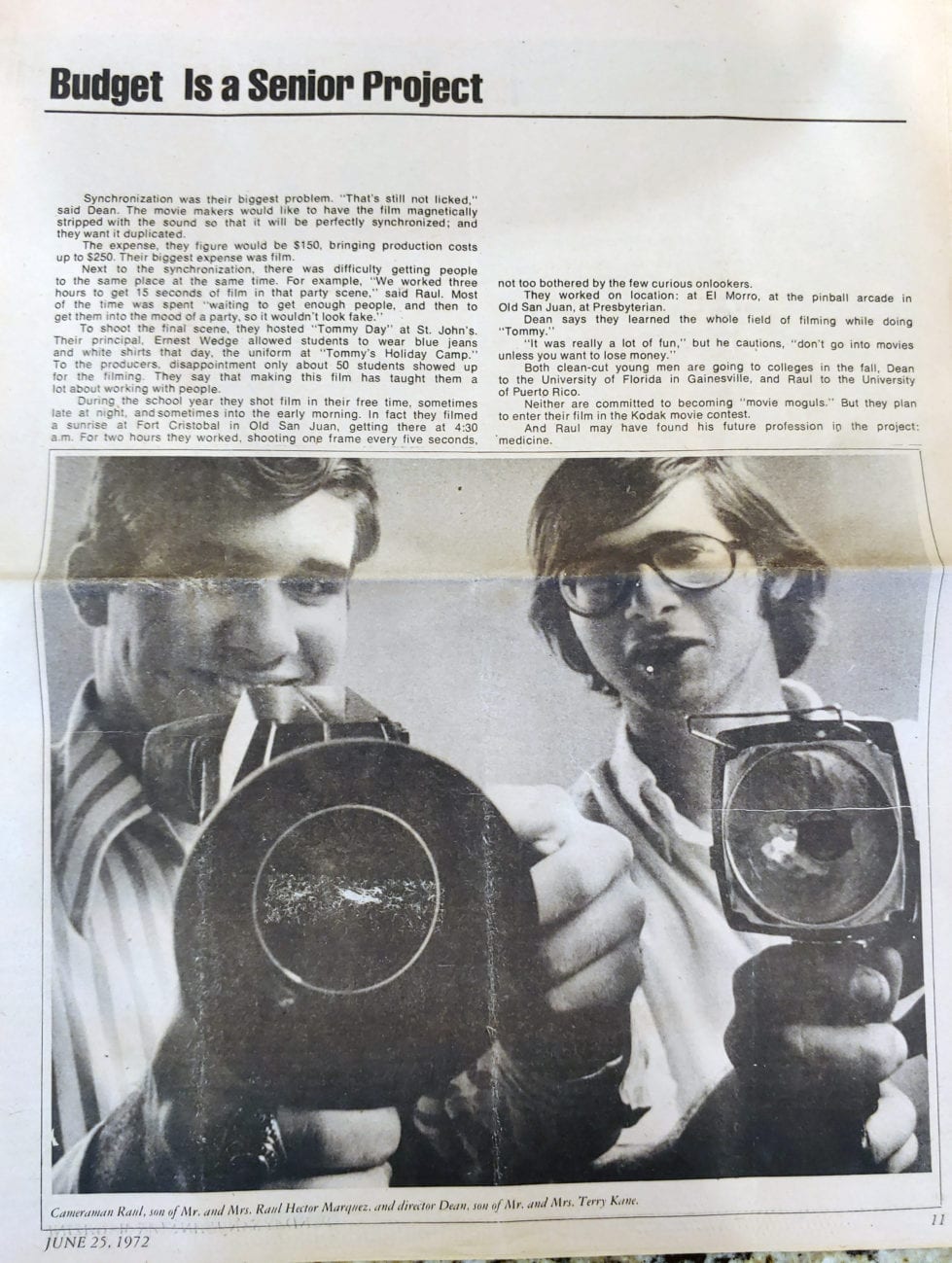 My father owned a heavy machinery manufacturing business. I worked for him, learning with my hands (literally to the point where I accidentally cut off the tip of my pinky in the process). I also  had a strong interest in science, and knew even in high school that I would become a doctor.
I met Lauri in my sophomore year of college, I asked her to be my model for a photography class I was taking (no, they weren't nudes).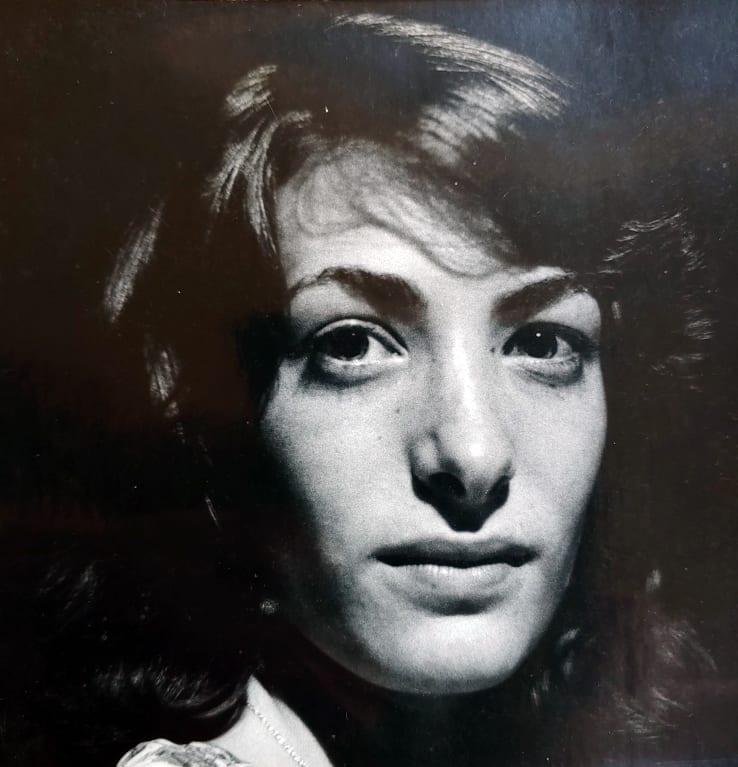 Lauri and I got married right after college, and at 22 years old we began our life's journey together.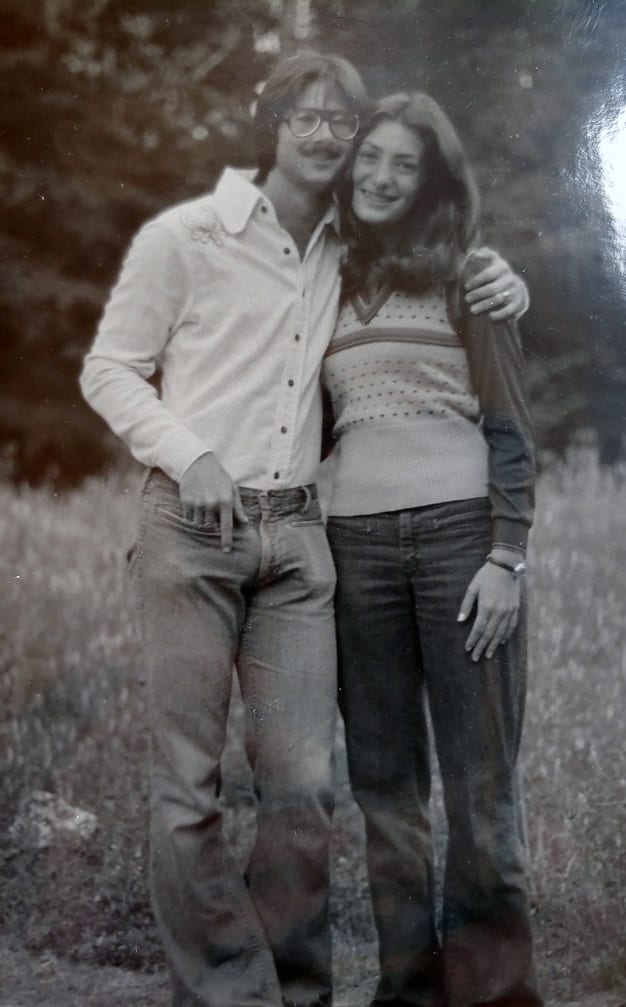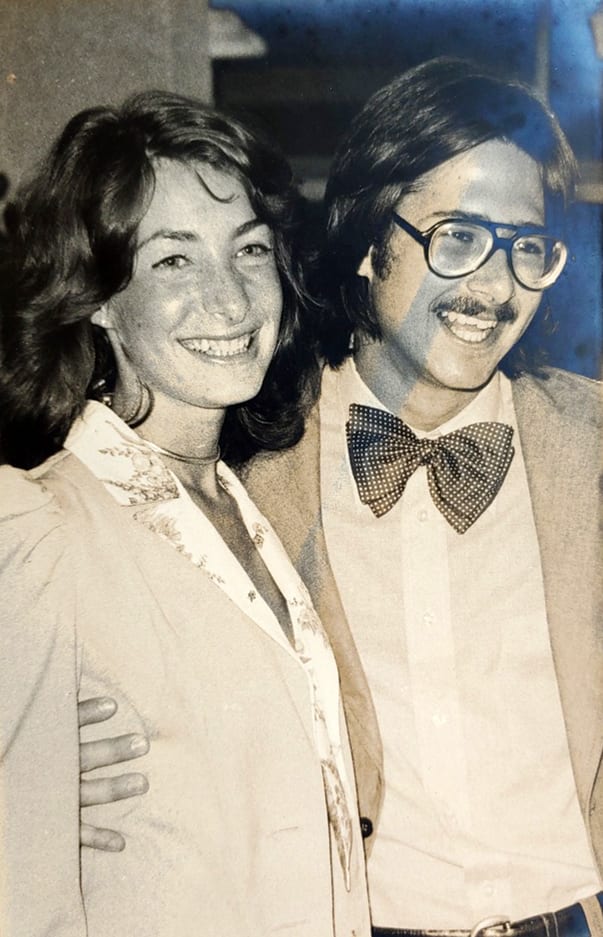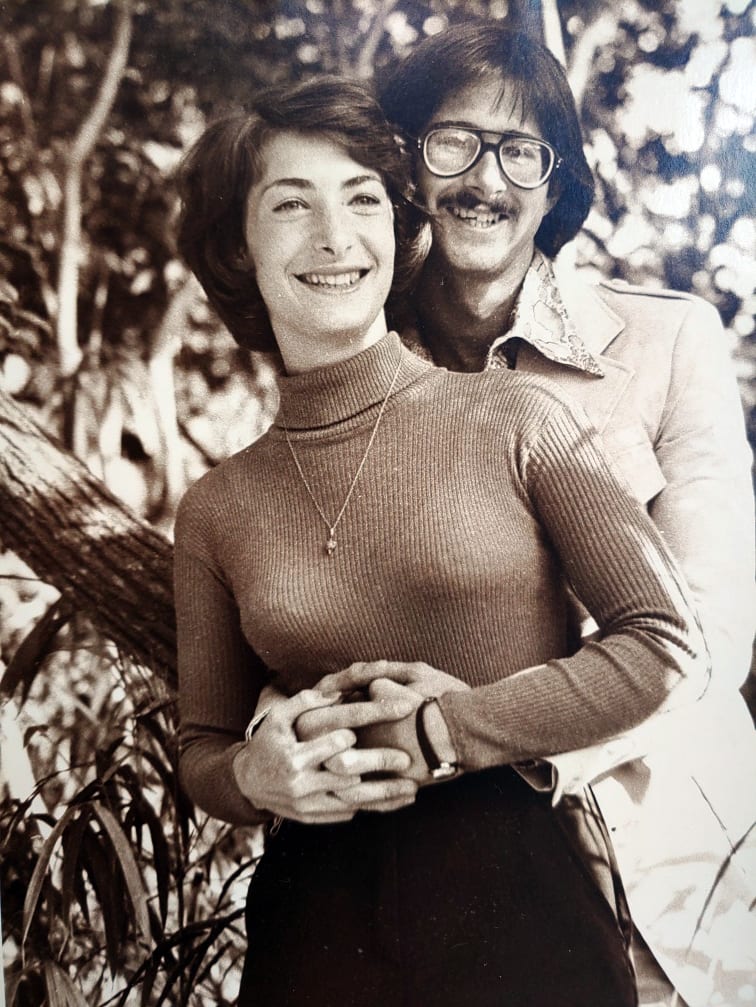 Lauri and I went through our medical education together – in Puerto Rico, I completed med school while she earned her Masters in Public Health and Baltimore I did my surgery training at Sinai Hospital while Lauri got her PhD from Johns Hopkins. Then in 1990, Lauri and I launched our practice.
 In 2001, 9/11, shook up all our worlds and in response, I began to immerse myself back into art.  I started with sculptures on canvas.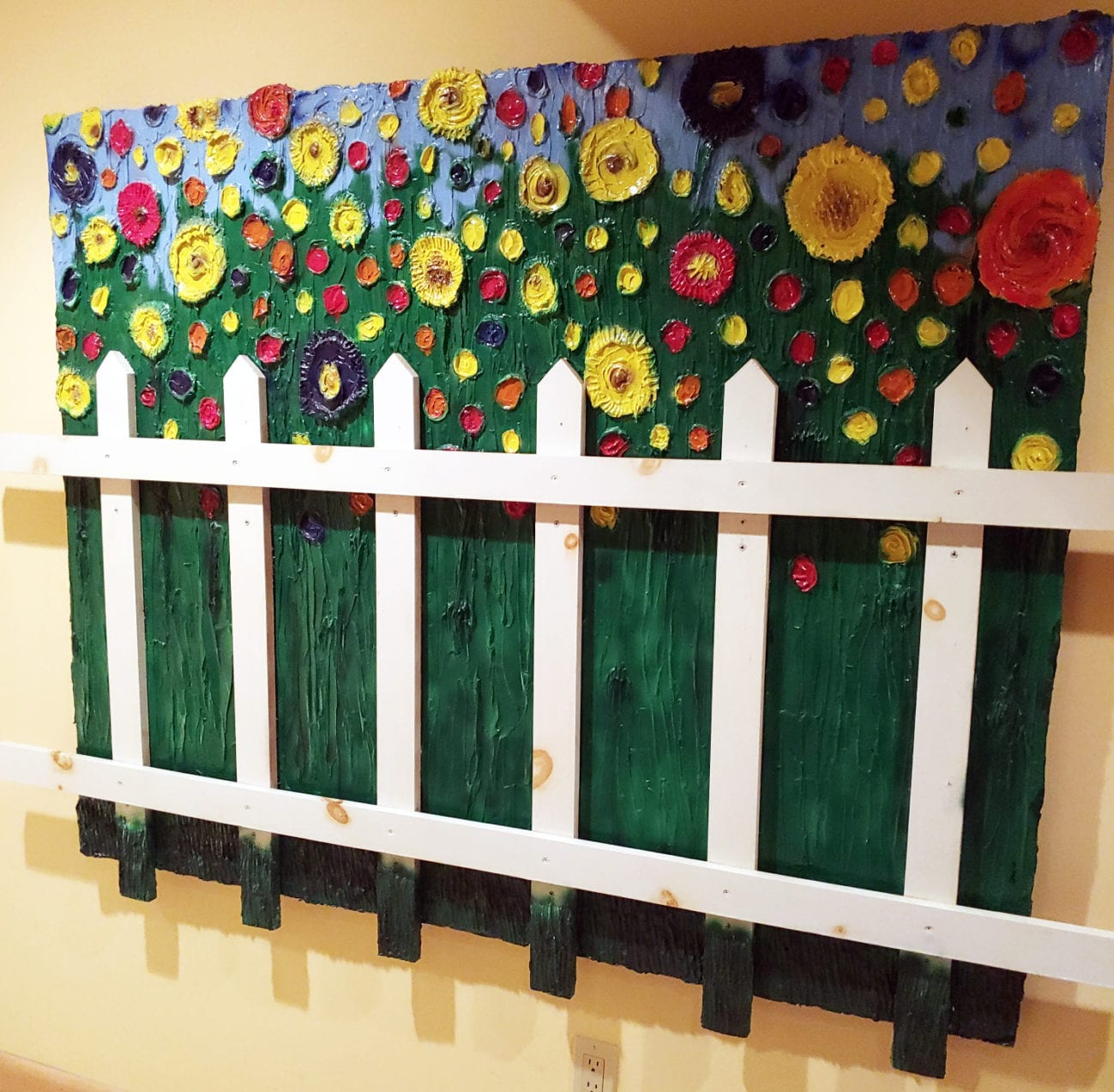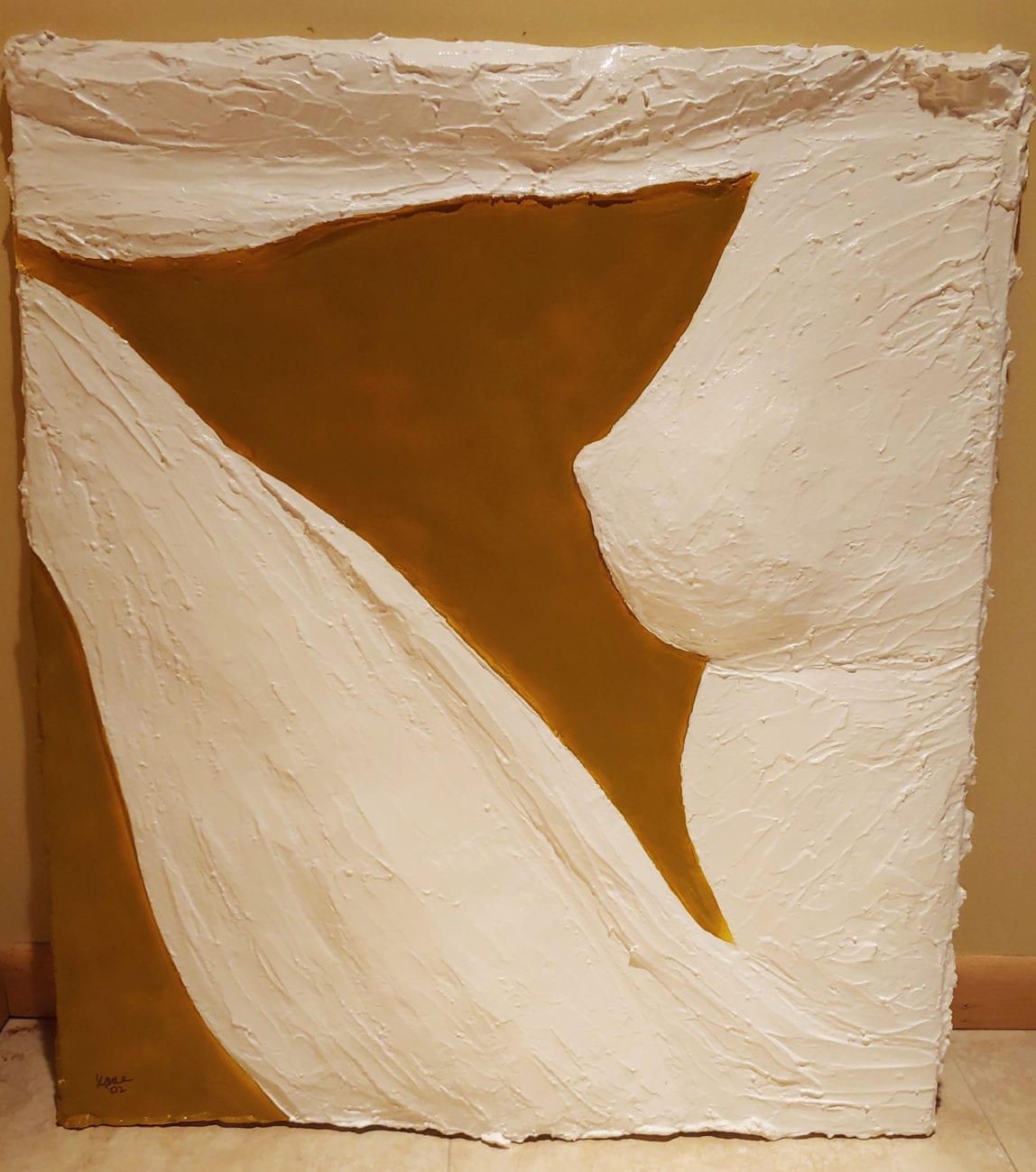 My passion for photography never stopped and I wanted to merge that love with this new direction into sculpture and painting. I began by taking photos of family and friends and recreating them on canvas. I started with a picture of Lauri's face in the style of Andy Warhol.

Our dog, Lexi was next, followed by our children, friends and families. I took old pictures of our children and recreated them. First embellished on a flat canvas and then I experimented with depth and a more three-dimensional style.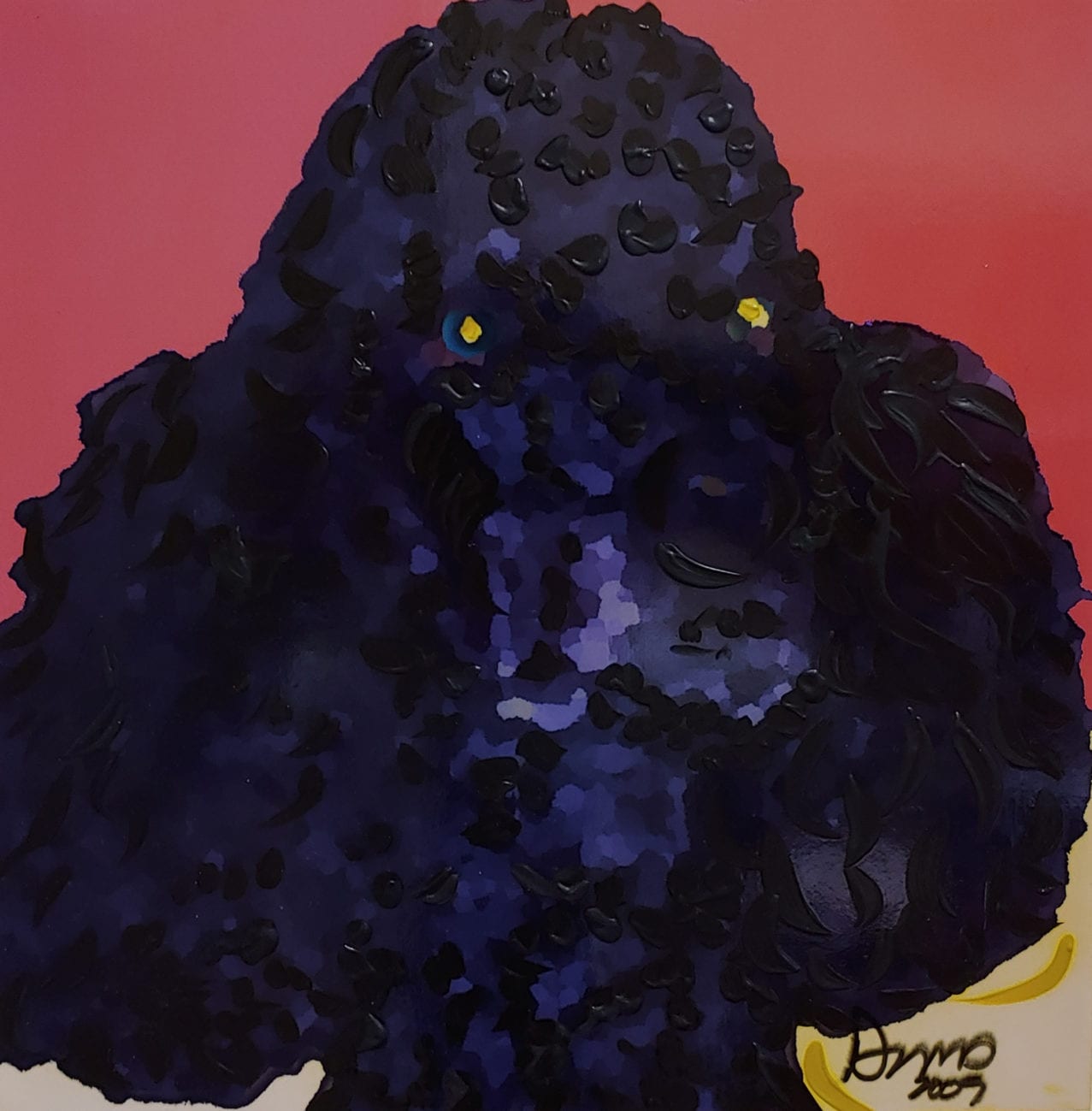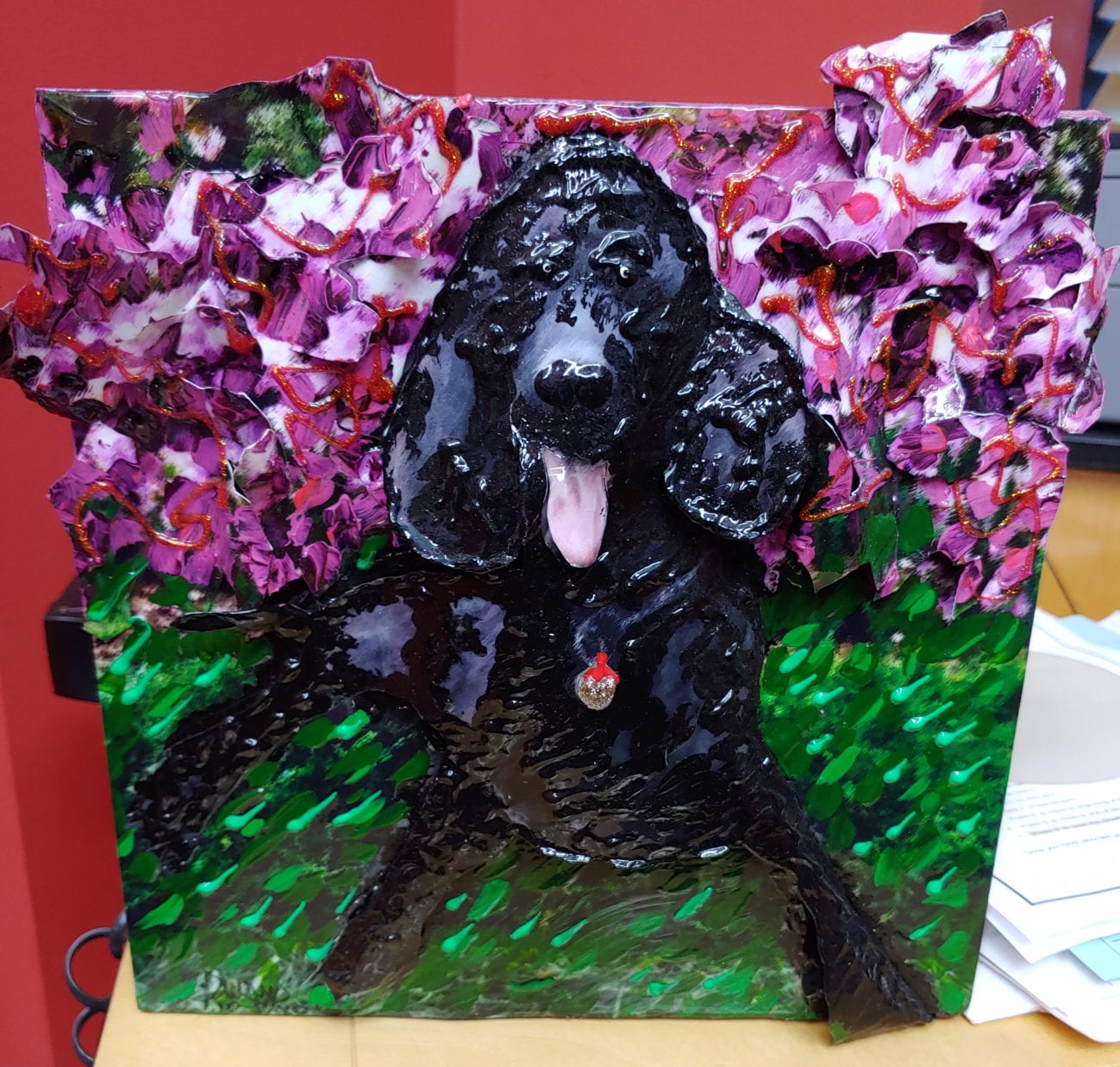 I developed a photo scrapbook wall in my office. Instead of sitting in a photo album, all my photos are on a wall for everyone to see.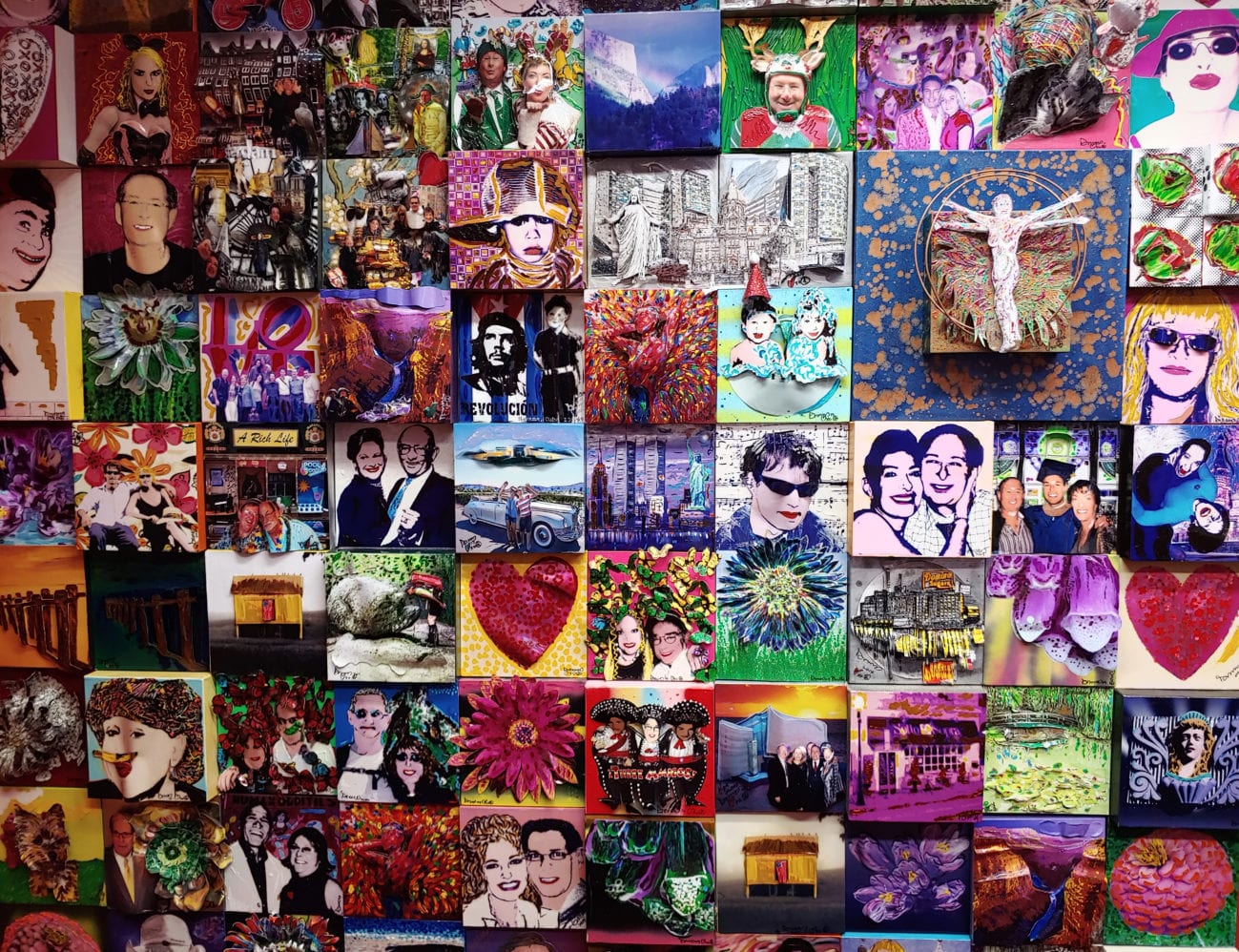 During our hikes, Lauri would get a little frustrated with my pace, as I was stopping continually to take pictures of every unique flower I could find. I wanted to recreate these flowers in 3D and that became a central focus of my art for the last decade.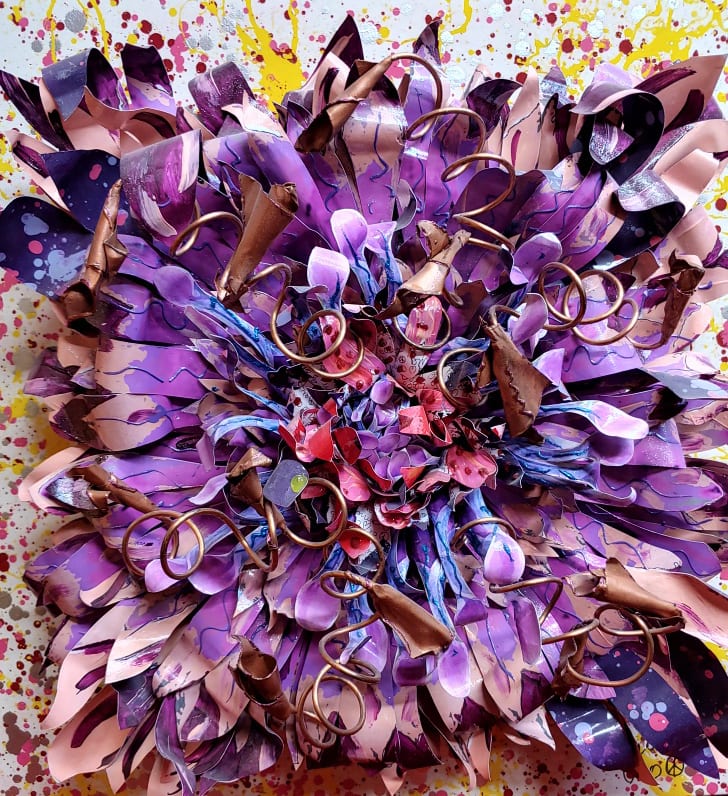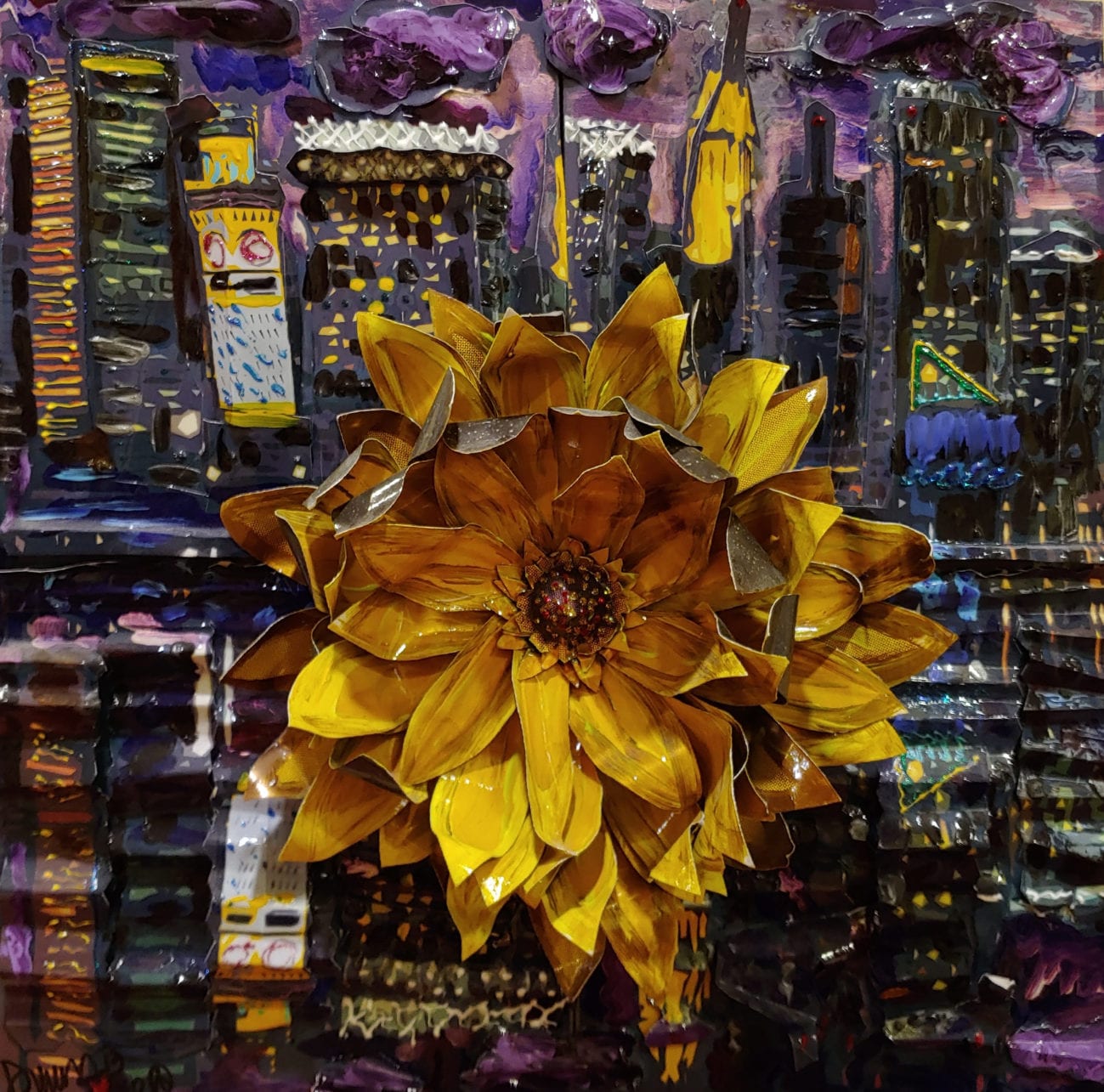 I moved from flowers, to architecture starting with the city we call home, Baltimore, before moving on to more scenes around the world. 
Much of my work can be seen in our office, which is part of what makes it such a cozy environment. I have also had the wonderful opportunities to display my artwork throughout our community in Baltimore.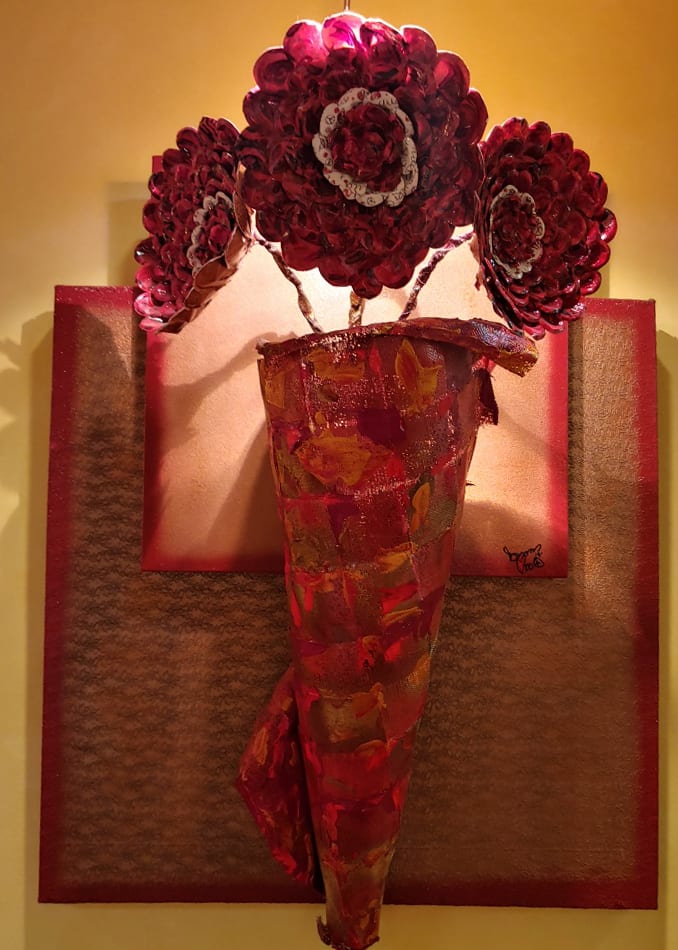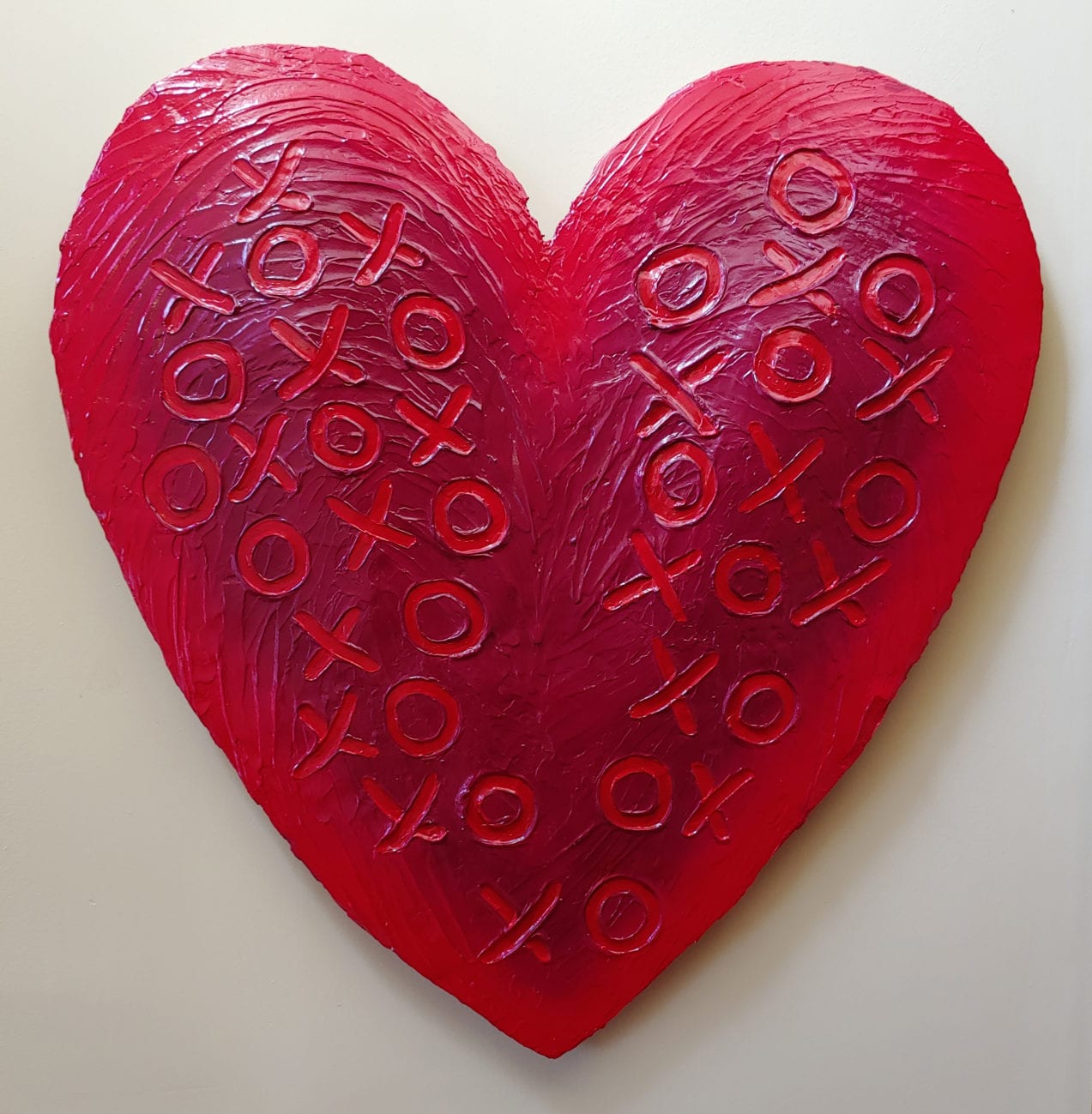 And this past year, I had the honor of having my work displayed at Art Basel in Miami, Florida.
 
Over the years, I have donated my artwork to many non-profit organizations and appreciate the opportunity to use my art to help our community.
 
I have always used moments like the one we are in now to expand my life and creativity. I think we have to personally relish the time we have and use it to overcome crises like the one we are currently in as well as whatever hardships come our way in the future. But most importantly, we need things to aspire to. I use art as a mechanism to bring more creativity to the world whether we are in a time of need or just want a little extra light in our lives.
To see more of Dr. Dean Kane's artwork, visit www.DeanKaneArt.com.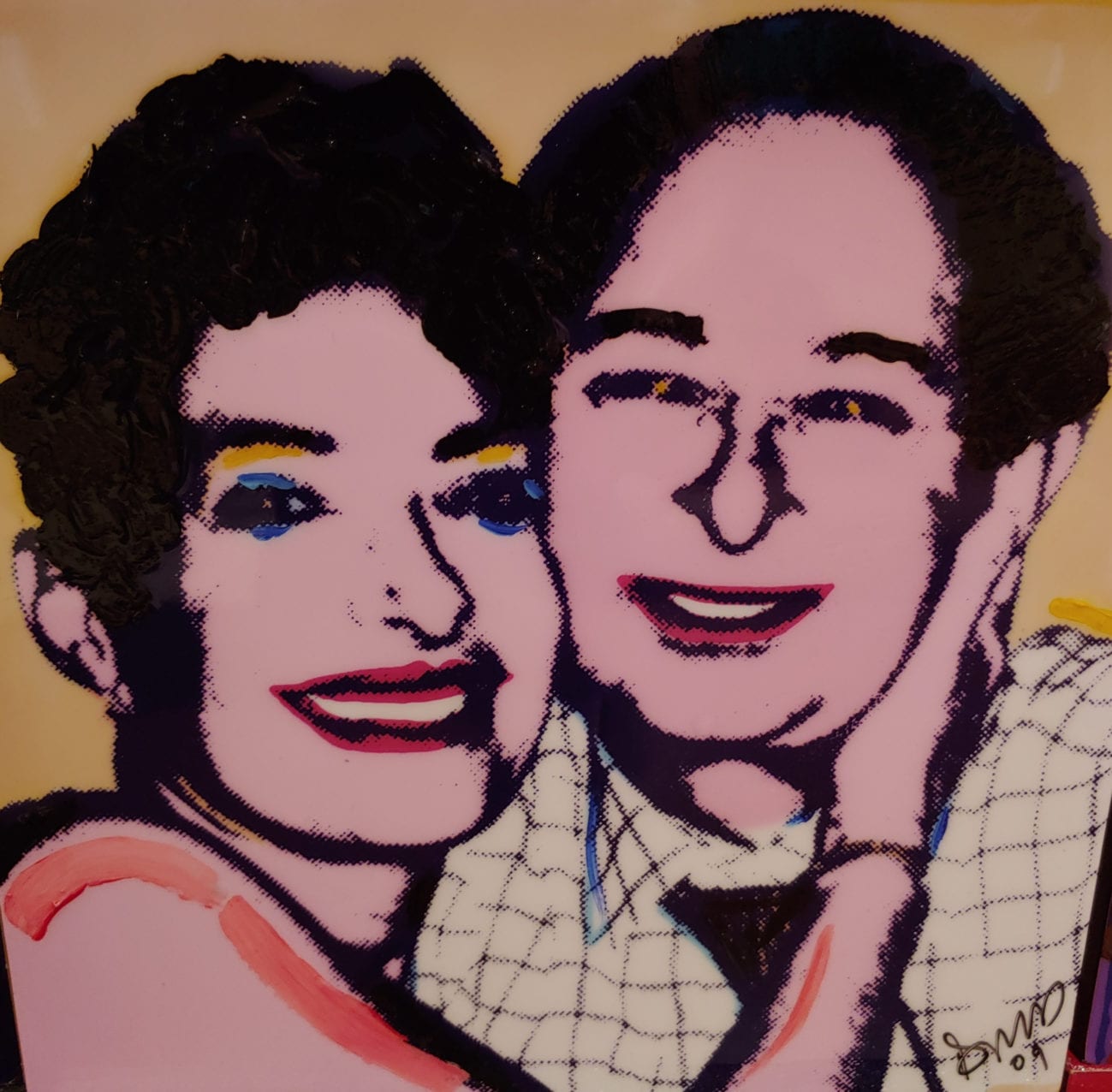 Lauri and I wish that you stay healthy and well.  And we look forward to seeing you all in the near future.
Best,
Dean