Brow and Lip Lift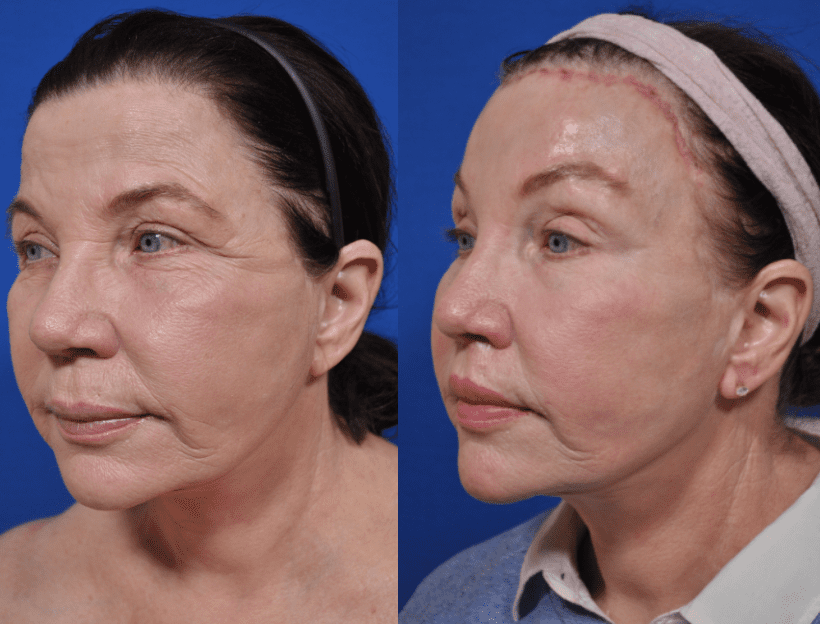 Above: Before and 6 Weeks After Brow & Lip Lift, TCA Peel to the Undereye, and Sculptra
Listen to Millie's brow and lip lift recovery.
Millie's Recovery – 1 Day Post to 6 Weeks Post Surgery:

Above: 1 Day Post Brow and Lip Lift with and without Bandages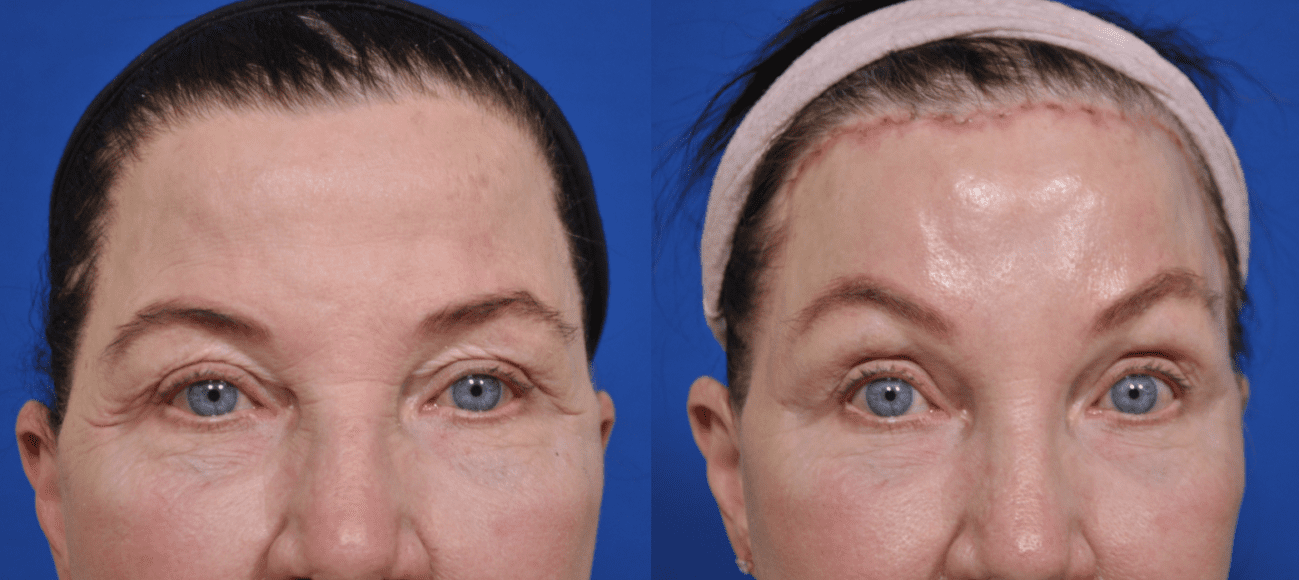 Above: Before and 6 Weeks After Brow Lift, TCA Peel to the Undereyes and Sculptra

Above: Before and 6 Weeks After TCA Peel to the Undereyes.  Look how smooth and tight her eyes appear with TCA peel only.

Above: Before and 6 Weeks After Lip Lift.  Area between lip and nose is shortened and lip now appears to be youthfully raised and fuller.  Scars are hidden inside nose.
Millie's Testimonial:
Beyond Pleased
"Last year I wanted to get a Brow Lift and Lip Lift and time got away. This year I was determined. Two years ago Dr. Kane performed my face and neck lift and I'm still happy with my results so of course I went back to Dr. Kane and Laurie in August about the brow and lip lift and we scheduled the surgery for December. Who knew we'd have a major snowstorm to deal with ;).|
Tomorrow is my 2 weeks post surgery and everything is going good. My lip lift incisions have already healed which is just amazing. Today I went in to have the rest of my staples removed and Dr. Kane is pleased with how everything is healing normally. Brow has healed faster than the face did the only downside was the headaches in the beginning tylenol only does a so so job but sleeping helps."
Click here to learn more about her previous 2018 face and neck lift.