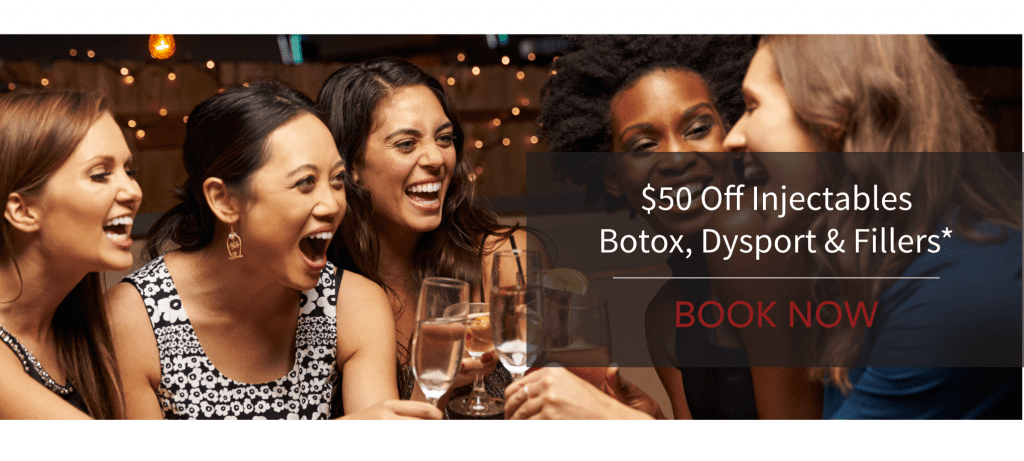 Dysport versus Botox: What is the Difference?
Dysport and Botox are very similar in their overall effects that they produce, like Coke versus Pepsi. But the biggest differences patients of Dr. Kane are finding are that Dysport offers a softer and more natural control of the forehead muscles. Dysport patients of Dr. Kane are saying that they don't get that super tight hold, but a more relaxed hold of their muscles between their eyebrows and in their forehead. They are pleased that Dysport lasts longer, 4 months, and its effects kick in within several days. So if you have forgotten to get your wrinkle fix for an important party or event, Dysport is your key to being ready for your big night out.  There are many exciting uses for Dysport to soften various aspect of the face from the brow down to the neck.
Botox is equally good. Botox offer a very powerful hold of the muscles, providing the same brow lift, reduction in the lines between the eye brows, the horizontal forehead lines and the crows feet lines on the outside corners of the eyes as Dysport.
Like Coke vs Pepsi it is your choice and what you get you used to. We offer both at the office of Dr. Dean Kane's office. Dr. Kane is considered an expert injector of all fillers, Botox and Dysport. Let us guide you to find what's right for you. Call us today 410-602-3322 or emailLauri@DrDeanKane.com to set up your consultation.
*Restrictions: Minimum purchase of 1cc unit of fillers and 120 units of Dysport or 90 units of Botox. Cannot be combined with other offers. Other restrictions may apply. Expires January 31, 2018.
Read more about similar topics:
This information is not meant as medical advice. It is provided solely for education. Our practice would be pleased to discuss your unique circumstances and needs as they relate to these topics.
Give us a call at  410.602.3322  or email Lauri@DrDeanKane.com and make an appointment soon. We're located on Reservoir Circle just a block off the Baltimore beltway, convenient to greater Baltimore, Annapolis, the Eastern Shore, Southern Pennsylvania, Delaware and Carroll County.