Regardless of your skin color, we all develop brown pigmentation when exposed to the sun. If little protection is used when exposed to the sun, the brown pigmentation can be severe.  As shown below this African American Man has very dark pigmentation due to sun exposure. His natural lighter brown shade was unmasked and exfoliated by the use of the ZO Skin Health Products with daily use of Tretinoin and Hydoquinone creams. In addition he had a 20% TCA peel performed by Dr. Kane to get at the very deep skin damage.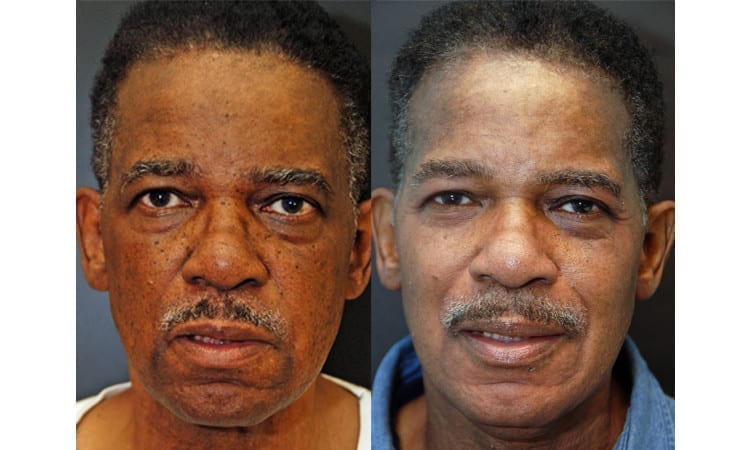 In our Practice, we have been taking care of people of color for over 30 years. We have been relying on the most effective skin program by Dr. Zein Obagi called ZO Skin Health. Dr. Obagi understood and developed products that truly reversed and controlled sun-damage and pigmentation for people of all color.
Lauri Kane's picture below shows her at 40 years old with significant brown pigmentation, wrinkles and early aging of her skin due to the continuous exposure she had to the sun.  At 40 she started Dr. Obagi's skin program and never stopped using the same products at the age of 64 years old. She also does a yearly 20% TCA Peel to keep her face firm and tight and youthful. As you can see, Lauri not only reversed her skin damage, but has stopped the aging of her skin.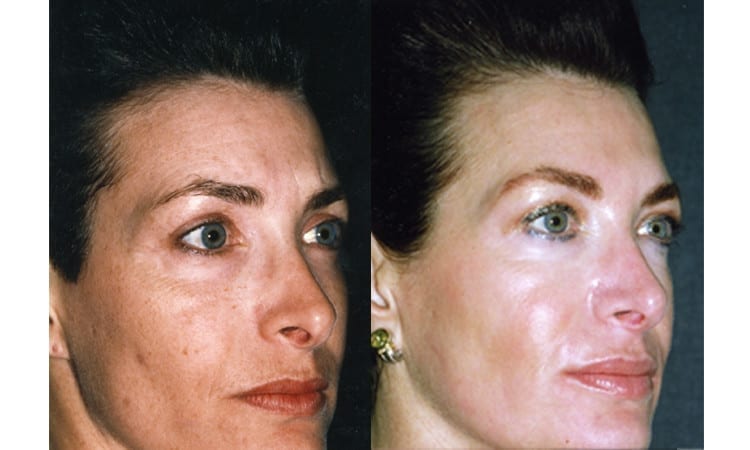 You too can reverse and stop all skin damage. Give us a call 410-602-3322 to schedule your appointment. You can also text us on our office cell phone 443-338-7868. You can contact our esthetician's directly on their emails: Deb@DrDeanKane.com and Kelly@DrDeanKane.com.  Make today the first day to your new healthy glowing skin.